Post by Blog Manager Robbi Hess
We know how busy our pet loving readers are so we wanted to take this opportunity to offer you the week in news at BlogPaws all in one space. As we ramp up for the holidays, time becomes even more scarce so we need to make wise decisions on when and how to get our pet blogging done while still spending time with our family, right? What are your best time-balancing tips?
If you're in an area of the country that is in a deep freeze (like I am here in NY) or even if you're in an area of the country where it is
warm and sunny, grab your favorite beverage, settle in and take some time to catch up on the week that was:
Raise your paw if you want to be a media darling! We have many pet bloggers ask, "how can I get media attention" and because of that we share this post on how you can capture the attention of your local (and perhaps even national) media.
Go take a hike! What?! As we continue to mark Pet Health Awareness month, we focused Wordless Wednesday on pet health and, well, taking a hike is part of being healthy!
Veterans Day is always somber and we marked the day with a great post about the American Humane Society and those enlisted men, women and the pets who serve with them.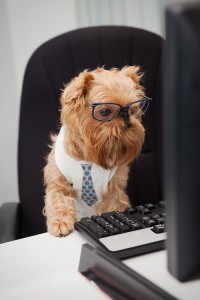 Where does the time go and how can you possibly get everything done that you need to get done? We offered pet blogger productivity tips for the time-crunched pet blogger.
Protect your pets in the winter. Do not leave your dog or cat outside to fend for itself in the winter. We also found this great video on creating shelters for feral cats. It is well worth a look.
The prior week that was. BlogPaws Conference, speaker announcements and a BlogPaws team video were all shared here.