When Pinterest was in its infancy, the general public thought of it as a social media platform full of froufrou DIY recipes and crafts. In 2017, this misconception couldn't be further from the truth. Not only is Pinterest a place for any type of business and industry, but it's used as a search engine rather than a social media website. There are some incredibly simple changes you can make to your Pinterest account in order to boost your numbers and drive traffic to your blog. You don't have to be a Pinterest guru to make these simple steps work for you.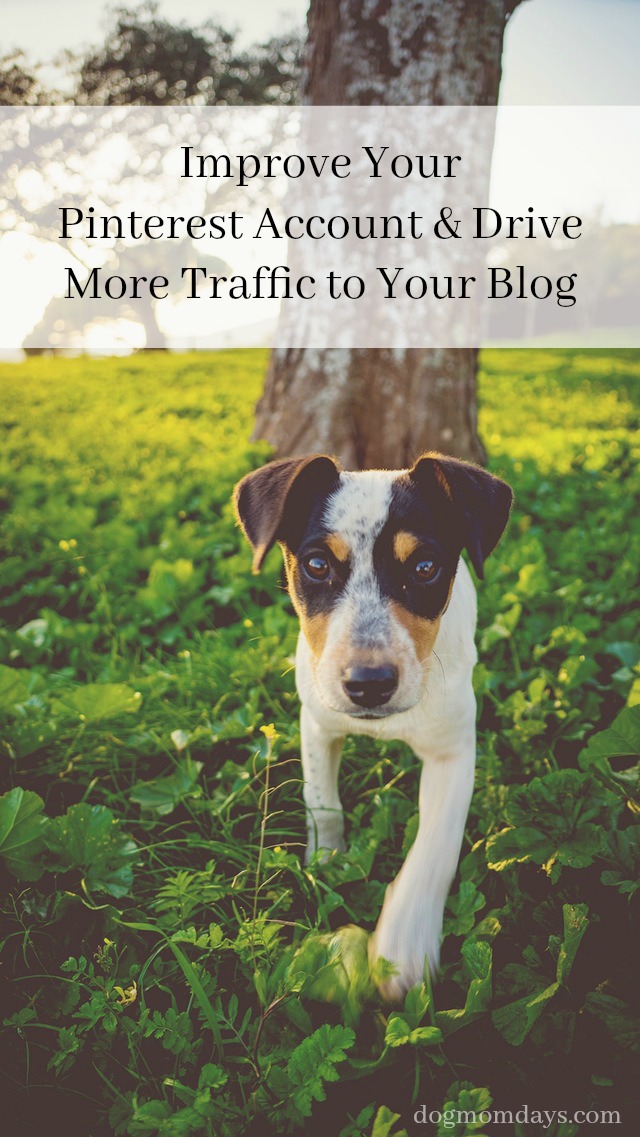 Use simple SEO keywords on each pin: If you have a blog or website, you're probably familiar with basic SEO (search engine optimization). Just like your site, SEO is an important part of Pinterest. All you have to do is put some relevant keywords in your pin's description. If you have a DIY dog treat recipe, some keywords you can use are "DIY", "dog treats", "recipes" and "homemade." The more frequently you use keywords, the more likely it is that your pin will get noticed. You can also consider simply listing some keywords after your pin's description. And remember: Hashtags mean nothing on Pinterest.
Create short pin descriptions: Your pin descriptions shouldn't be lengthy and redundant. For example, let's say your pin is about a guinea pig's diet. Your description could read something like "Have a guinea pig? Here is some useful information about a healthy diet for any guinea pig." Keep descriptions short and sweet. Make sure you are using keywords to ensure it is searchable!
Encourage your readers to go to your blog: If you give away all of your blog post's information in your pin description, no one will feel the need to visit your blog. By keeping your descriptions short, it encourages your readers to find out more by heading to your blog. If you write a DIY post or share a recipe, avoid putting entire process on your pin or in your description. If your entire blog post is represented on your pin, readers don't have any reason to actually visit your blog.
Design attractive board covers: Simple, attractive board covers will make your account home page look organized, clean and professional. This has the potential to bring in more readers and brands. The size of your board cover should be about 220×150.
Update board descriptions: Board descriptions tend to get overlooked. Perhaps you have not written descriptions for your boards, or maybe they are outdated. Update them with descriptions that use relevant SEO keywords, much like a pin description.
Experiment with vertical images: Vertical images are a MUST on Pinterest. Your pins need to stand out. People who are looking for something specific are drawn to clear photos and bright colors. Have some fun experimenting with vertical images. Try different designs, colors and pictures. Once you discover what your audience is drawn to, you can build on that.
Use a professional photo of you in your account profile: If a brand is searching for a potential influencer via Pinterest, first impressions mean everything. If you have a dark photo of your pet, it's a turn off. Brands like to see who they are working with, even if you are a pet blogger. Use a crisp, bright professional photo of yourself.
Redo your account profile description: Just like board and pin descriptions, your profile description should use SEO keywords. It should also explain exactly what you're trying to accomplish with Pinterest. For example, my profile says, "I inspire dog moms to live life to the fullest! I share blogging tips and offer blogging + social media consulting. Subscribe to my blog!"
Design one-of-a-kind pins: If your pins are plain and boring, they won't attract anyone. If you've been experimenting with vertical pins and you find something that works, continue to do that in order to create fabulous one of a kind pins.
Find out what people are searching for: If you have a great pin but aren't sure what keywords to use, try searching for similar topics and pins. Use the search bar to look up related pins and take note of their descriptions and keywords.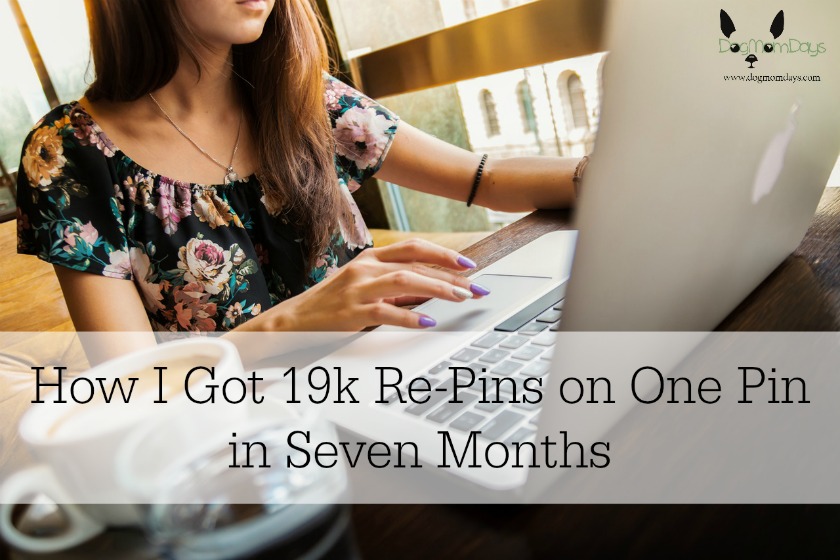 How I Got 19k Repins on One Pin in Seven Months
My readers love DIY posts. The dog treat recipes on my blog tend to drive a substantial amount of traffic every day. In spring 2016, I decided to try something new by creating a DIY dog craft that I thought my readers would appreciate – a DIY dog toy box. After spending an afternoon making the box and taking photos of it, I published the blog post and put together an eye-catching pin for Pinterest.
By that time I had already figured out what style of vertical pin was attracting followers, so I used that template for this particular pin. Keywords I used on my pin included; DIY, Toy Box, Dog Projects, Dog Crafts, Dog Toys, Homemade. My description was short and to the point; "DIY dog toy box – make a super cute box for all of your dog's toys! Read the whole post to see where I got all of my materials, and find out where you can save money on them!"
The first month was slow for this pin, which I've noticed to be the case for most of my pins. Once more people started saving and liking this pin, it increased the chance it would show up in someone else's news feed.
After that first month, this DIY dog toy box pin began generating about 2,000 repins a month. By the end of 2016 it had a total of about 19,000 repins.
All I did was use a photo template that I knew worked for me and put together a basic keyword description and list of keywords to follow. I literally did nothing else. The pin just sits on Pinterest, month after month, raking in re-pins. And the best part? I do make some affiliate money from that post since I added affiliate links into the actual blog post. My other popular DIY pins have anywhere from 1,000-5,000 re-pins.
Pinterest may seem intimidating if you're unfamiliar with it, but putting these ten easy steps into play should help you grow a more active account. The possibilities are endless on Pinterest, and I believe it's entirely underestimated. Start using Pinterest as the search engine as it is, and you'll be on your way to being a pinning pro!
What questions do you have about Pinterest? How can we help you use this platform to your advantage? 
Amanda is the owner and founder of Dog Mom Days, LLC. She is a full time pet blogger and mom to six rescue animals. Amanda is a former BlogPaws Nose-to-Nose award finalist, Ambassador and speaker.