Keyword research is an essential part of any successful SEO strategy. But it's also a process that can feel challenging or overwhelming, especially for small business owners and solopreneurs working with a limited budget. The good news is that you don't have to break the bank to rank on Google. To help you get started, I am going to share my tips, tricks, and advice on how to do keyword research for free including a list of my favorite keyword research tools.
What Is Keyword Research?
Before digging into the details of how to do keyword research for free, let's take a step back and begin with the basics. What is keyword research and why is it important to your business?
Keyword research refers to the process of identifying words or phrases that people enter into search engines like Google or Bing. By including these search terms strategically in your content, you can increase the chances of appearing higher in search results providing you with a source of traffic to your website.
Of course, there is more to performing in search than just the keywords that you use. You will need to create well-written, high-value, SEO-optimized content. But what good is creating great content if no one ever sees it? By targeting specific keywords that your intended audience is searching for, you can put your website and blog content in front of the right people at the right time.
Not only does understanding keyword research help to boost the number of people visiting your website, but for businesses, it also helps to attract the people who are more likely to be interested in your product or service.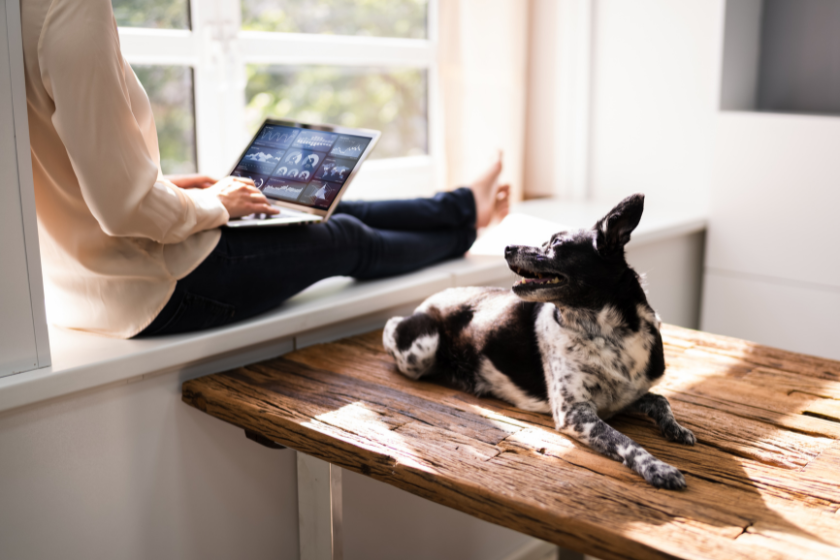 How to Perform Keyword Research
Now that you understand the importance of keyword research, let's look at how to conduct keyword research efficiently. There are a few important factors to consider when selecting the keywords or phrases that you are going to try to rank for.
Relevance
The first thing to consider is whether a keyword is relevant to your business. If you own a cat grooming business, you want to target words and phrases about cats and the grooming industry. Ranking high on a phrase like "most comfortable high-rise sneaker" may bring a lot of people to your website, but they are looking for information about sneakers, not cat grooming. After clicking through to your website they likely aren't going to stay let alone make a purchase.
Traffic Volume
Ranking on the first page for a word that no one is searching isn't going to bring you any traffic. Instead, focus your efforts on keywords or phrases that people are actively entering into their search engine of choice. The higher the monthly search volume, the more people you are going to put your website in front of.
Competition
Broad terms like "beef dog bone" or "mouse toy" have a very high traffic volume. But they are going to be difficult to earn a higher ranking. When you search these words or phrases, the websites that make it to the front page (or the front 10 pages) are big companies with a lot of authority online. You will likely see Amazon search results, major retailers like PetSmart, and well-known organizations like the American Kennel Club.
Convincing Google and other search engines that your website is more valuable to the people searching than those large sites would be incredibly difficult. Instead, it is best to identify keywords and phrases that have a lower competition rating while still receiving a reasonable traffic volume.
Best Free SEO Tools
UberSuggest
This free online tool will help you identify keyword opportunities by providing you with an estimated search volume and their prediction for how hard the word or phrase will be to rank for. This is a great way to identify keywords that you know people are searching for while also identifying which of these options you can feasibly rank given the size and domain authority of your website. UberSuggest will also help you to build upon your keyword planning with related keywords, questions, comparisons, suggestions, and content ideas.
SEM Rush
A well-known premium SEO tool, SEM Rush also offers a free version. While this is limited compared to the full paid version, it still offers a lot of value both in your keyword research efforts and in taking a closer look at your website's backlink profile. The free version allows you to request 10 Analytics reports per day and track 10 keywords in Position Tracking. This means it can be used for keyword research, creating and managing an SEO plan for your website, and conducting a competitor analysis.
Ahrefs Webmaster Tools
Another great option for those that are looking to track the SEO performance of their website and identify areas for improvement, Ahrefs Webmaster Tools is a collection of SEO-focused tools that include providing reports on SEO issues on your site, tracking backlinks, and analyzing your performance when it comes to the keywords that you are ranking for.
This tool allows you to track and assess an unlimited number of verified websites, but they limit the crawl credits for page crawls to 5000 per project, per month. Crawl credits do not include redirects or broken URLs. If you fall in love with the tools and want to scale up as your business grows, they also offer subscription packages with added benefits.
Rank Math or Yoast WordPress Plugins
If your blog is set up on WordPress, there are two great options for optimizing your site and blog posts for SEO. Both Rank Math and Yoast SEO offer a free version and a paid option with additional features. These plugins identify gaps and areas for improvement in your optimization. For example, they warn you if you failed to use your keyword in the title of your post or if your word coat is below the recommended length.
Neither of these plugins is perfect and you shouldn't blindly rely on them. However, they are a great starting point to remind you about the basic rules and encourage you to think through the choices that you have made. They also help with a lot of behind-the-scenes tasks like adding structured data and handling redirects.
Bonus: KeySearch
While KeySearch isn't free, it's a low-cost keyword research tool with a lot of valuable information. If you're ready to take your SEO efforts to the next level and are considering making an investment in some smart SEO tools for your business, this is one that I highly recommend. In fact, I consider it to be the best keyword research tool that I have used to date. Better still, you can get a 20% discount for the entire life of your subscription!
There are different tiers that you can choose from depending on your level of use. The Starter plan provides you with 200 credits for $17 per month (less with the discount code). This is more than enough for most small business owners and bloggers. If you grow out of that plan, you can move up to the Pro for 500 credits at $34 per month. Like most subscription plans, you can also save more by paying annually.
With this subscription, you will get an easy-to-use keyword research tool that will make suggestions for new keywords while also providing you with predicted volumes and a score for how difficult it will be to rank. It also offers a competitive analysis tool, rank tracking, and a YouTube research option.
How Do You Use Google Keywords for Free?
Google Keyword Planner is a free keyword research tool that is offered directly by Google to help business owners identify the keywords or keyword phrases that they should be targeting. Previously known as the 'Google Keyword Tool', this is one of the more popular free ways to do keyword research because people know the source of the data they are searching – Google.
To access the keyword planner, you will first have to set up a Google Ads account. The good news is that this is free to do and doesn't take much time.
After you have logged into your account, click on the wrench icon labeled 'Tools' and choose the 'Keyword Planner'. There are two different tools available that you can choose from. The first will help you to discover new keywords to target and the second will provide you with metrics of how keywords have performed and predictions about how they will perform in the future.
When using the 'Discover New Keywords' option, you can search Google's internal database of keywords by entering a word or phrase under 'Start with Keywords'. For example, if you run an eCommerce site selling dog treats, you would enter terms like "limited ingredient dog treats" or "high-protein dog treats". It will then populate a list of potential keywords.
If you have an article relating to your products or services, you can also try searching using the 'Start with a Website' option by entering the URL.
Once you have your potential keywords, you can then use the second tool to analyze whether they are going to provide you with a good opportunity. This tool will not provide you with any new keywords. Instead, it is used to help you narrow down your list.
Copy a list of keywords that you are considering (such as the list you just created using the first tool) and paste it into the search field before hitting 'Get Started'. In this list, Google is going to provide you with how many clicks and impressions they predict that you will get from the keywords that you are searching. This is a great way to narrow down your options.
Other popular free tools from Google include Google Trends and Google Search Console. Google Trends will provide you with a snapshot of how any keyword performed over time, helping you to identify those that are rising in popularity and those that may be fading out. Google Search Console is a website analysis tool that will help you identify any SEO-related errors on your website and how to fix them.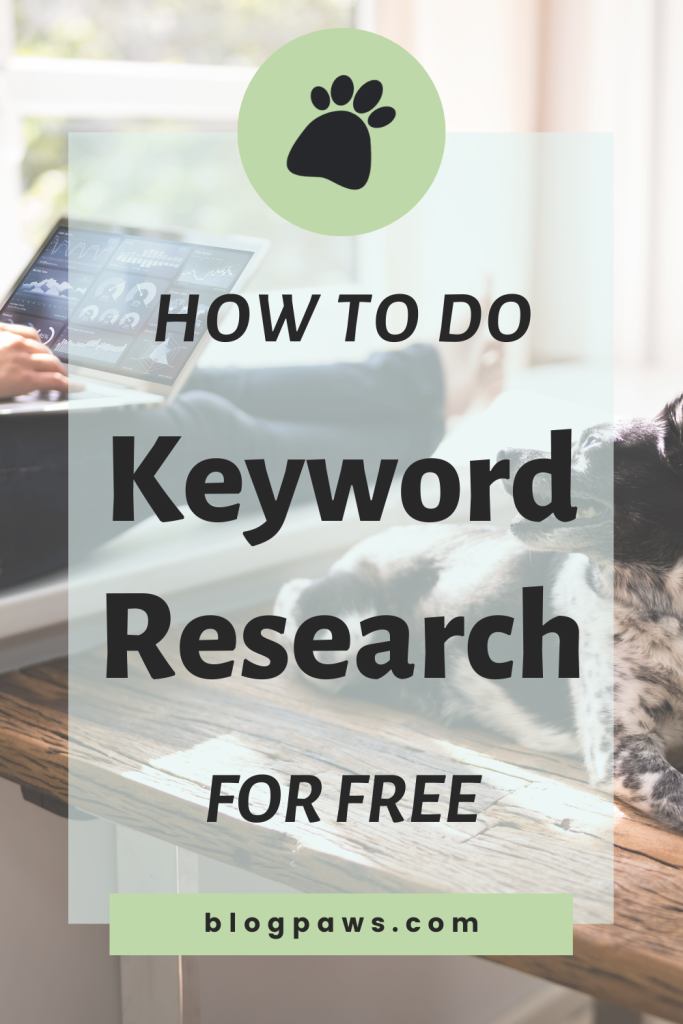 Can Keyword Research be Done Without a Tool?
Effective keyword research doesn't necessarily require signing up for or downloading different tools. For those that want to learn how to do keyword research for free, Google itself can be a great option. In saying that, I'm not referring to the tools that Google offers, but rather the search engine and search results themselves.
Open Google in an Incognito window. This will better ensure that you are getting unbiased opinions, not those that are targeted to your location or previous search history.
The first thing to look at is the intent of each of the articles that are performing on the first page. This will help you identify what people are hoping to get from the search results. For example, if you search "engaging dog toys" and the first three results include titles relating to the most cost-effective and budget-friendly options, then you know that is a topic of interest.
If you are wanting to perform well in searches for that phrase, you can increase your chance by choosing keywords and keyword phrases relating to budget-friendly engagement toys.
Next, scroll to the 'People Also Ask' section. Here you will find a list of questions that people are searching for answers to relating to the original keyword that you searched. For example, when I did a search for "What is keyword research" before writing this article, this section included questions like "What is keyword research?" and "How do I find SEO keywords?".
Including some of these questions and their respective answers will help add value to your article by providing those searching with the answers that they are seeking.
Finally, scroll down to the bottom of the page of search results to the 'Related Searches' section. These are related keywords to your original search. Each of these words or phrases may work as a secondary keyword in the content that you are planning.
Returning to the "What is keyword research" example, the related keywords include "keyword planner", "types of keyword research", and "free keyword research tool". You can continue the process by then searching for these phrases and seeing what they reveal in terms of what information people are hoping to find.
Combining all these parts of the search results page, you can create a sizable list of quality keywords as well as important questions that you should answer. This will help you build out a framework for high-quality content that will be well-positioned to rank high in Google's search results.
I won't pretend that these free tools for SEO offer all the perks of a paid subscription, but for many small business owners or those starting out, they offer everything you need at this stage of your business growth. When learning how to do keyword research for free, try different tools until you find the one that works best for you and your business. There is no one-size-fits-all solution, just a variety of great options and your personal preference.
What is your keyword research process and what SEO tools do you use? We invite you to let us know what is working for you (and what's not) in the comments!  
Looking for a community to learn from and support you in your pet business? Content creation and optimization for SEO are a consistent focus in our membership group, the All Pet Collaborative.
About the Author: Britt Kascjak is a freelance writer and content creator with a background in digital and social media marketing. In addition to being the BlogPaws Director of Content & SEO, she also runs her own personal blogs Shed Happens, The Kas Pack, and Lucifer the Rescue Pup. When she's not working, she can be found volunteering in the rescue space, camping, hiking, canoeing, or spending time with her 3 dogs and 2 cats.