Pet safety is something that all pet parents are interested in, no matter what type of pet they have. As a blogger, knowing how to write engaging content about pet safety is essential if that's part of your blogging strategy and content. This Wordless Wednesday blog hop is dedicated to how to blog about pet safety with a purpose. Let's break it down platform by platform.
Your Blog
Whether you are a paper planner or a digital enthusiast, having a blog editorial calendar will keep you on track. We use Trello. Trello is based on a system of boards, lists, cards, labels, and checklists so that your editorial calendar is sharp, clean, and organized. Plan your pet safety content in advance and use the seasons to your advantage.
How to Use Trello as a Blogging Calendar
Instagram
Do a live Instagram Stories and/or static posts on Instagram. Embed posts from Instagram and video you shoot into blog content. You create a reciprocating funnel of content feeding content as a result.
Creative Ways to Use Instagram Stories for Blog Traffic 
Twitter
Tweet nuggets of blog content to your Twitter feed and consider the Click to Tweet plug in, which allows your readers to tweet pre-determined nuggets of your blog content.
8 Advanced Twitter Tips for Bloggers
Facebook
I create different images for my blog posts and test a variety of images and times/dates to see what performs best on Facebook. Boosting is best for engagement while ads are better for blog traffic.
11 Things Your Facebook Page Needs Right Now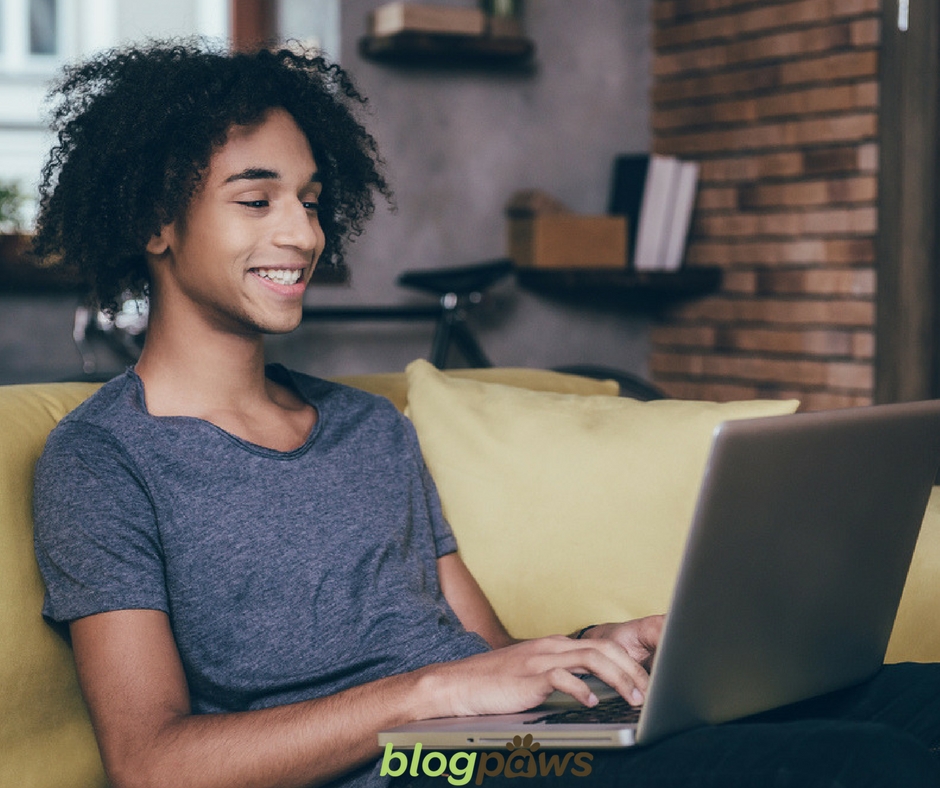 YouTube
If YouTube is more your thing, embed the YouTube video into your blog post.
5 Simple Steps to Grow Your Audience with YouTube
Pinterest
Pinterest can be a huge traffic driver for your blog, so use a Pinterest strategy.
How to Make Your Pinterest Images Rock
10 Simple Ways to Drive Pinterest Traffic to Your Blog
Create Pinnable Images In Canva
Pinterest IMG Code
This point is worthy of its own subheading. Your pin's description needs to be searchable so that people who come to Pinterest for something to do, something to buy, or something to try will find your pin.
Remember, Pinterest is not a social media platform. Pinterest is a search engine.
According to Pinterest, "Use the data-pin-description attribute to pre-fill your Pin descriptions. Using pre-filled descriptions lets users save content from your site faster, and can increase visibility of your Pin on Pinterest because it has an accurate description."
Here's a great walk through on Pinterest descriptions and ranking for SEO.
Evergreen Content
Create blog tips for pet safety that are evergreen. Some topics include:
Items to Keep in a Cat First Aid Kit
What to Do if Your Dog's Nail is Bleeding
How to Tell if Your Fish Are Sick
These are searchable, year round (evergreen) pieces of blog content.
Additional Pet Safety Blog Post Reminders
Experiment with hashtags – see what works and what does not. I use a social media calendar and a Trello board for this purpose.
Use different images with different sizes across social media platforms. Canva has a variety of templates. Create 1 or 2 for each social media platform you use.
Include inbound links to your other related posts and also outbound links to credible sources in a pet safety (or any) post as you deem fit.
If any affiliate links are included, are they properly disclosed and are you following the contractual terms of the affiliate?
Did you properly credit the images?
Treat Yourself With A Ticket to the BlogPaws 2018 Conference
Discover your tribe and connect with social media influencers and experts. Get early bird pricing ticket for the BlogPaws 2018 Conference today.
The Wordless Wednesday Blog Hop
BlogPaws offers year-round interaction, activity, community and more to learn, earn, and connect. Visit and leave comments on other blogs to make some new buddies and maybe some new followers. You can add the button to your post and/or to your blog sidebar, either by cutting and pasting the image or using the HTML code below. Need help? Here it is:
How to Join a Blog Hop – BlogPaws Tutorial Video: Step by step help to get you started:
.
By Prostock-studio/ g-stockstudio/ Shutterstock