Facebook is ever changing and growing. It's the beast we all need and socialize on, but it also can be the biggest thorn in our sides. Nod in agreement if you feel the same way.
For bloggers, having a presence on Facebook is important, especially if it is a driver of traffic to your blog. By now, you probably know that having a separate blog "page" is essential. Having a personal Facebook page is fun and a great way to connect with people; having a page establishes you as a business. Here, then, are 11 things your Facebook page needs right now:
(1) Clickable URL Easily Seen
Is your blog or business page URL easily seen on your Facebook landing page of the About section?
Here is an example using the BlogPaws Facebook page: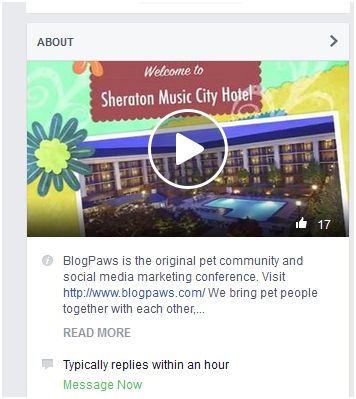 (2) About Section That Pops
Depending on your page's category, different types of basic information should appear in your Page's About section.
To add info to your Page:
Click About below your Page's cover photo
Click Page Info in the left column
Click the sections you want to edit and add your info
Click Save Changes
This info will appear in your Page's About section and on the left side of your Page's Timeline.
Helpful Hints: A quick and succinct description of your business/blog along with a URL goes here. Include any keywords that relate to your business or blog in the description.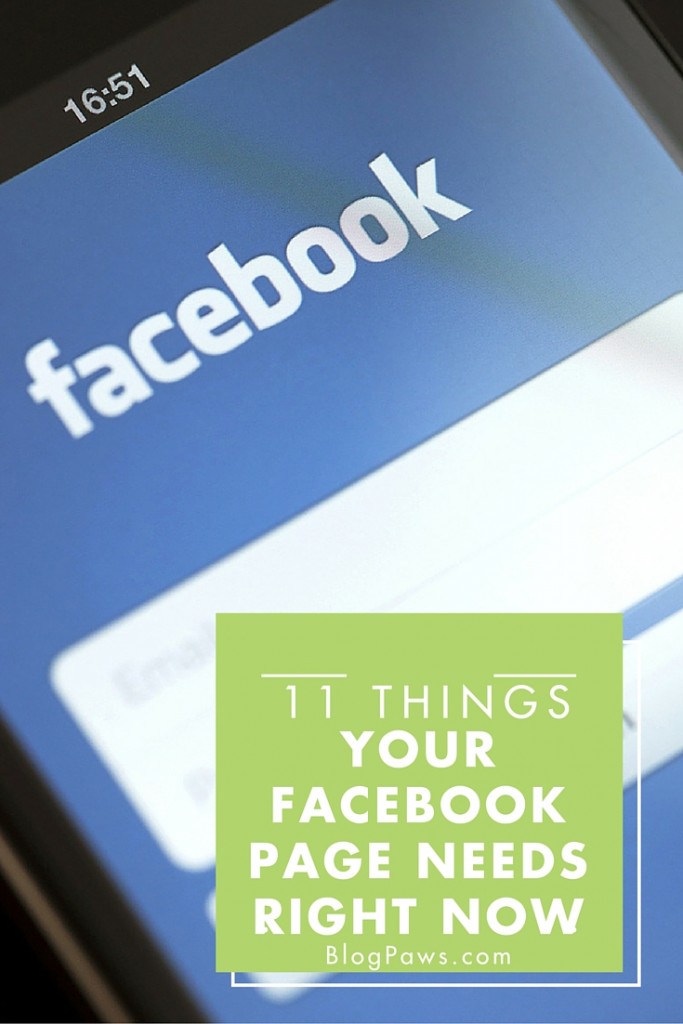 (3) Custom Facebook URL
If you share the URL (link) to your Facebook page and it looks like this:
http://facebook.com/profile.php?fbid=3810102888775656471017472
Then you need to fix that ASAP.
Facebook allows the option of creating a clean custom URL instead. Be aware that you need at least 25 fans before you can create a custom URL for your Facebook page.
Go to: Facebook.com/username/
Go to "Set a username for your page"
Click that link
If you the admin to more than one page, the pages will be shown here. Pick the desired page you want to customize.
Enter Desired Username will appear. Once entered, click "Check Availability."
Choose wisely, as this cannot be changed.
(4) Promotional Plan
If you randomly share things to social media, sit down at your computer or phone and post whatever feels right at the moment…chances are this strategy won't work for long, if at all.
Your Facebook page should be a part of your overall Social Media Strategy. A blog business plan helps charter your blog's future; a social media plan does the same thing for your online platform strategy.
I use Trello to chart my plans, but you can use whatever system works for you, even pen and paper.
Here's a sample Social Media Strategy for Facebook:
Monday

Link to today's post

Teaser to interview tomorrow

Winner of contest

Share of video from member
Get the idea? Plan your content and respond in real time.
(5) Knowing Where to Find Individual Posts
This is important if you are a part of any Facebook boost groups, participate in paid content, or just need access to a particular Facebook post.
(6) Clear Profile Picture and Cover Image
Does your cover image sum up your blog just by looking at it? Is the image properly sized? Does your profile picture pop? You'd be surprised the number of businesses who overlook this important step.
(7) Call to Action button
Your page's Call to Action button is customizable with (as of this writing):
(8) Replying to Inbox Mail in a Timely Fashion
Facebook now dubs a page "Very Responsive," and in their own words:
The Very responsive to messages badge shows people which Pages respond quickly and consistently to private messages. To get the badge below your Page's cover photo, your Page must have achieved both of the following over the last 7 days:
A response rate of 90%
A response time of 15 minutes
When your Page has the badge, anyone can see it. When your Page doesn't have the badge, only people who help manage your Page can see responsiveness info on your Page.
Reply to those inbox messages. Sometimes followers will write you there.
(9) Meaningful Content
Are you sharing content for the sake of sharing?
What is your reason for being on Facebook (or any social media platform for that matter)?
Curate content if it fits your blog's strategy.
My secret Ninja tips? I watch large news sites, smaller sites that cover off-the-beaten path stories, and I set a variety of Google Alerts.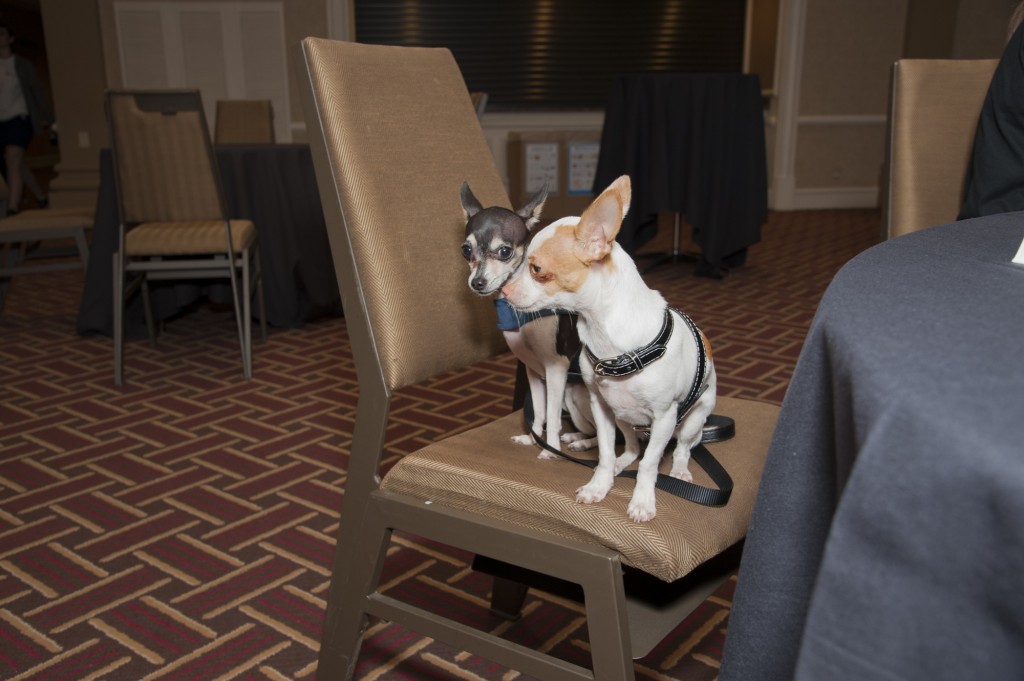 (10) Proper Category and Subcategory for Your Page
When editing the settings of a Facebook page you will see a "Categories" drop-down and a "Subcategories" field.
To change your Page's category:
Click About below your Page's cover photo
Click Page Info in the left column
Hover over the Category section and click Edit
Select a category from the first drop-down menu, then select a more specific category from the second dropdown menu
Click Save Changes
(11) Insight Check
Every Facebook page has them, but knowing what they mean and how they contribute to your page's bottom line is up to you.
Click This: How Can I Get People to See My Content on Facebook?
(Bonus Tip) Paid Investment in Ads Where It Makes Sense
Note that I wrote, "where it makes sense."
Click This: Is Facebook Advertising Worth it For Bloggers?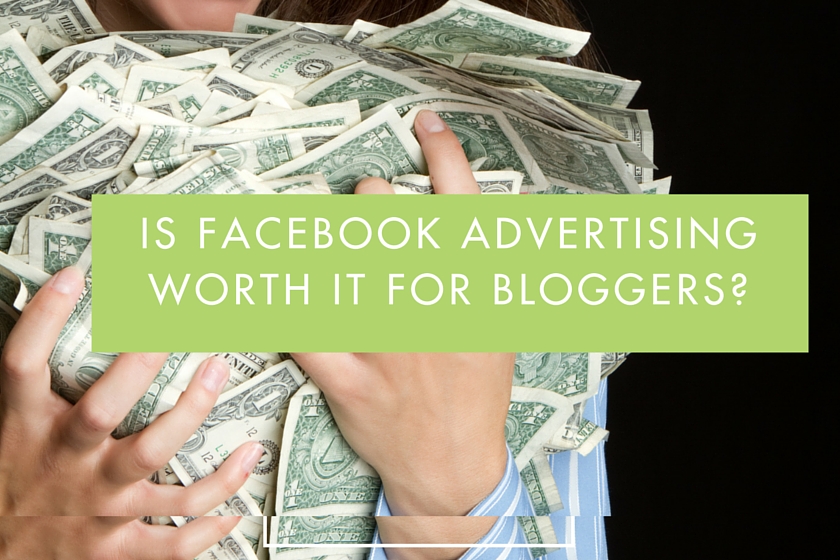 What are you doing to keep your Facebook page active and getting comments, shares, and LIKES? Remember, a Facebook page with thousands of followers doesn't mean a lot if the engagement is low.
Join us at the BlogPaws 2016 Conference for more social media insight and education.
Carol Bryant is the Marketing and Social Media Manager for BlogPaws and runs her own blog, Fidose of Reality and its fundraising arm, Wigglebutt Warriors. When not busy playing with her Cocker Spaniel, Dexter, she stays far away from cooking. Her trademark is her mantra and is tattooed on her arm: My Heart Beats Dog.®
Image at top: Soze Soze/Shutterstock.com