It's been a year of moving forward, changes galore and the majority of those for the better: No matter who you are and where you reading this, one common denominator unites us all: 2014 is about to close its curtains and 2015 is about to unveil herself. We, the collective we that unites us all, are a part of that fact: We move forward because the calendar says it is so. The pet blogger year in review is here!
Plans, resolutions, and auld acquaintances abound, moving forward also means reflecting on that which crossed our paths over these prior 365 days. Here then are a dozen or so of 2014's most memorable moments from the BlogPaws pet blogging and social media front:
Programs Increase and Revenue Streams On the Rise
BlogPaws program opportunities are on the increase and our 2014 blogger programs hit a grand slam. Our work with bloggers and brands is just one way we continue to support our community and our network.  If you are not a part of our BlogPaws Community, now's the time to do so. Visit http://community.blogpaws.com and join our 24/7/365 open community of lifestyle and pet bloggers and microbloggers. Paid program opportunities are emailed to participants who request them upon joining.
 Pet Bloggers and Pet Industry Reach New Heights
We are a society who loves our pets. Annual spending in the pet industry reached $55.7 billion in 2013, according to APPA (American Pet Products Association) President, Bob Vetere. Vetere addressed a crowded media room at the annual Global Pet Expo in Orlando, Florida recently. The pet industry and bloggers are soaring to new heights.
PetSmart Acquires Pet360
Pet360 is an integrated media company dedicated to connecting pet parents with the information, products and advice they need to raise happy, healthy pets. The Pet360 network is comprised of more than nine of the top pet websites and reaches over 12 million pet parents per month, making Pet360 the most comprehensive source for online pet information and products in the U.S. Its family of premium brands includes Pet360.com – the most comprehensive online resource for pet parents; petMD.com – the world's largest digital resource for pet health information; PetFoodDirect.com – the leading online retailer of pet food, medications and supplies; and BlogPaws – the largest professional network of pet bloggers and social media enthusiasts. The company is headquartered outside Philadelphia, PA.
Commenting on the Pet360 transaction at the time, David Lenhardt, President and Chief Executive Officer, PetSmart said: "We are delighted to announce our planned acquisition of Pet360, the most comprehensive online resource for pet parents. This transaction is a smart and efficient way to make PetSmart a leader in the online retail space. As discussed previously, although online sales are still a relatively small part of the pet products industry, we expect them to become a more relevant source of revenue in the future. Combining PetSmart's unparalleled strengths in traditional outlets with Pet360's established digital footprint will perfectly position PetSmart to capitalize on this evolution and enhance our ability to serve pet parents across all distribution channels."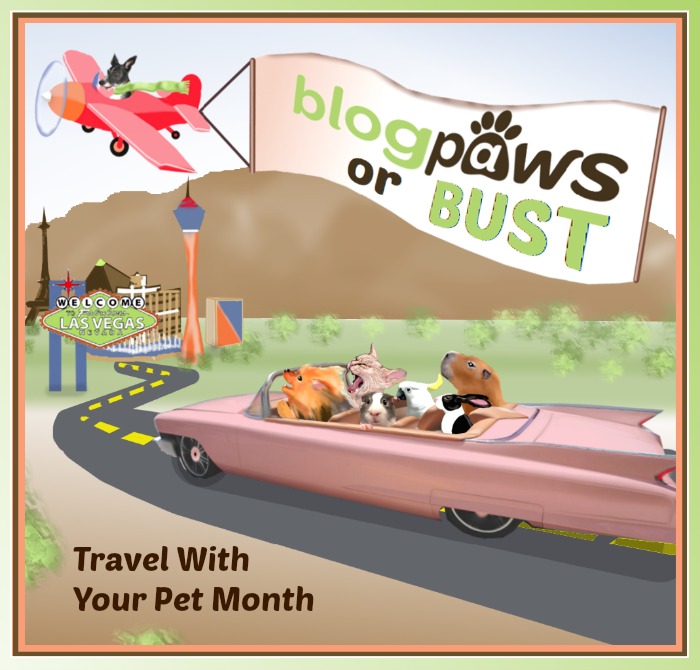 BlogPaws 2014 Lake Las Vegas Smashing Success
This was one of our most successful conferences to date, and we thank all attendees, speakers, staff, event planners, executive team, and especially our sponsors, without whom the conference could not happen.  Check out the 2014 BlogPaws Conference press conference and video sizzle reel here.
Nashville Named as 2015 Conference Hot Spot 
BlogPaws 2015 will take place at the Sheraton Nashville Music City – May 28-30th, 2015. BlogPaws conferences deliver educational sessions on topics ranging from finding content for your blog, to search engine optimization (SEO), to turning your blog into a business or a book, to holding fund raising events called "Twitter-pawties," to using specialized contest apps on Facebook, how-tos on Google+, Pinterest, Instagram, and much more. While a majority of the attendees publish about — or in some cases AS their pets — the topics apply broadly to anyone who wants to learn more about effective use of social media.
BlogPaws Takes to Greener Pastures for 2015 Conference
BlogPaws, Only Natural Pet, and the Pet Industry Sustainability Coalition (PISC) announce a partnership to launch a zero-waste initiative for the 2015 BlogPaws Pet Blogger and Social Media Conference scheduled for May 28-30 in Nashville, TN. Combined efforts are focused on achieving as close to a "zero-waste" event as possible, one that will reduce the environmental footprint of the conference by diverting waste from the landfill and by educating conference participants about waste issues related to the pet industry. Get the scoop on this zero waste BlogPaws initiative here.
BlogPaws Teams with Winn Feline Foundation 
Cats matter, and that's one of the messages being delivered at the BlogPaws 6th Annual Conference on Lake Las Vegas in May. The Winn Feline Foundation has teamed with BlogPaws to present the annual Winn Media Appreciation Award to one select attendee. Past recipients of the Winn Feline Foundation Media Award have included Steve Dale, Beth Adelman, Pam Johnson-Bennett, Amy Shojai, Kim Thornton, Kari Winters, and Darlene Arden. The 2014 recipient selected was Dr. Lorie Huston. Sadly, this past fall, Dr. Huston passed away. The CWA (Cat Writers Association) so very beautifully and eloquently shared this tribute.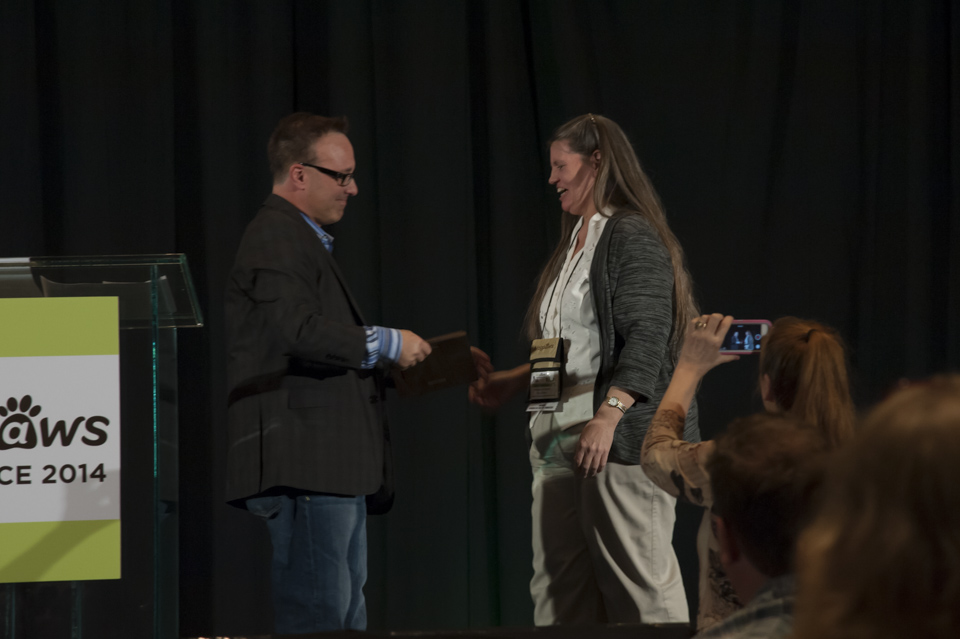 Steve Dale presents Dr. Lorie Huston with the Winn Feline Foundation Media Appreciation Award
Pet Blogger Influencer Group Forms
The BlogPaws Pet Blogger Influencer Group is a targeted group of our community members. NON-BRAND pet bloggers and microbloggers are welcome to apply and join. This group launched in 2014. Be part of a trend-setting panel of pet bloggers/microbloggers/pet parents who enjoy sharing their opinions and being a valued voice in the ever-growing pet blogosphere. Request admittance here: http://community.blogpaws.com/group/blogpaws-pet-blogger-influencer-group
 BlogPaws Community Surpasses 4,000 Members
BlogPaws empowers pet parenting bloggers & social media advocates to amplify their voices, expand their influence, and generate economic opportunity, while supporting fellow members efforts to give back to the pets we love so much. We've surpassed 4,000 members and have plans in store for an "educational launch" in early 2015.
Pet Blogging and Social Media Award Winners Announced 
From the glam and glitter of the Red Carpet photo ops and Yappy Hour, sponsored by Diamond Pet Food, to the drama of the Nose-to-Nose Pet Blogging & Social Media Award ceremony (note: indexed video below) presented by Pet360, to the emotions of donating the K9 dog body armor … well, it was quite a night and an amazing wrap-up to our BlogPaws Conference 2014. Award winners and video reel here.
Things Pet Bloggers Say
Of course, no blog is complete without a little laughter and comraderie, and BlogPaws is no exception. Here are things pet bloggers say in full vivid color: Do you find yourself saying any of these things?
Conference Speakers 2015 Revealed 
Did you hear about the four keynote speakers for the BlogPaws 2015 Conference? Complete keynote speaker scoop here, with total speaker lineup revealed on January 5, 2015.
YOU Are the Stars
Without pet bloggers, lifestyle bloggers with a pet focus, pet microbloggers, and pet parents, BlogPaws would not exist. If you aren't involved, want to affect pets in some way, shape, or form, and have no idea where to start: Let us lead the way: We have three-times-a-month Tuesday night Twitter chats from 8 to 10 pm EST, so we encourage you to connect there and grow your own following. Follow hashtag #BlogPawsChat.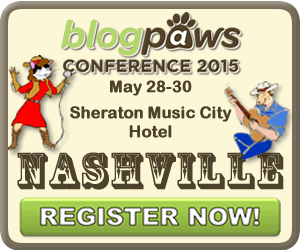 What's been your favorite moment of 2014 in the pet blogging, microblogging, and/or pet parent world?