We all know that social media is a visual game. To succeed on social, whether it's Instagram, Facebook, TikTok, you name it, you need to have high-quality photos, videos, and graphics. Imagery is everything! 
Thankfully there are several excellent photo and video tools out there to help you take your visuals to the next level. Keep reading for more info on why videos and graphics are important for your small business, as well as our list of recommended photo and video tools (both free and premium).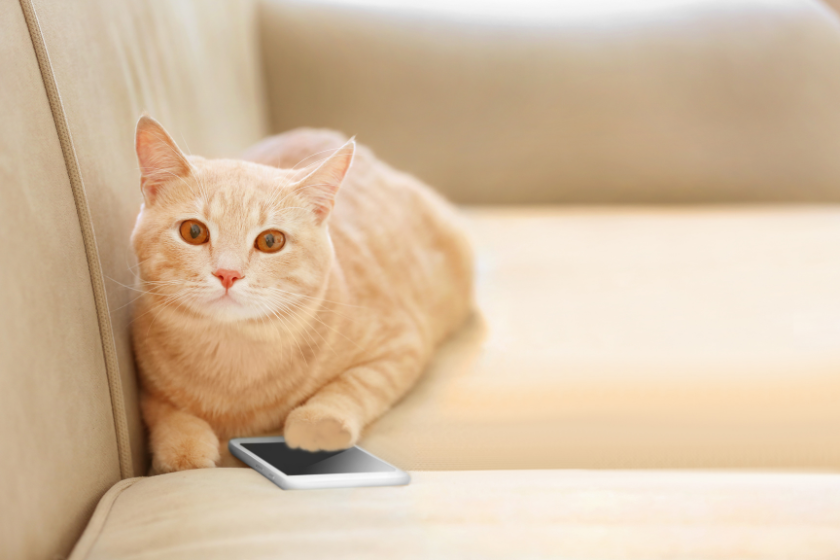 Are Social Media Graphics Important? 
Unless you've been living under a rock for the past several years, you are probably well aware of the need for social media photos and videos. But have you ever put much thought into your social media graphics? 
Graphics are a great way to share information with your audience. Not as many people read your social media captions as you might hope, so you can instead convey information through graphics. For example, you could create an Instagram graphic carousel that outlines the services you offer as a pet sitter or a graphic to share to your Instagram stories that advertises your most recent blog post. Well-done graphics make your social media aesthetic pop, which is important if you want to stand out against the crowds of competitors and get more eyes on your posts.
Graphics are also a great place to use your brand colors so your brand becomes recognizable. We all recognize Netflix red and Starbucks green. Those brands and their colors go hand-in-hand. You also want people to associate you with YOUR colors. Not only do solid brand colors make your brand more recognizable, but they also give you a more professional look.
Why Should You Create Social Media Videos for Your Small Business?
In addition to a solid graphic and photo social media strategy, we recommend a strong video strategy. Regardless of how you personally feel about video content, it has been proven to be one of the most effective ways to reach new people online and grow businesses. Here are some stats to prove it:
YouTube is the second biggest search engine, behind Google
If those facts don't accentuate the importance of video content, I don't know what will! The masses clearly consume video content in large numbers, and if you want to reach them, you should take advantage of video's popularity. (To help you out, here are some ideas for how you can use Instagram Reels for your business.)
Some of the most common reasons we hear from small businesses about why they balk at the idea of creating video content are because:
They're afraid of being on camera and showing their face.

They don't feel like they have the skills to create quality videos.

They don't have the time to dedicate to creating videos.

They don't think their videos are "good enough." 
Well, guess what? You don't have to show your face in videos (though that definitely helps), you don't need fancy video skills, there are many tools out there to help you create social media videos more easily and efficiently, and your videos don't have to be perfect. 
I like this quote from Nelson Mandela: "I never lose. I either win or learn." The only way you can "lose" at video content is by not doing it. I encourage you to give it a try – you'll either hit the jackpot, or you'll learn something about how to improve for next time. 
7 Photo and Video Tools for Small Pet Businesses
We've hinted at the photo and video tools available to assist with both creation and editing. There are many, and below is a list of our favorites, including social media and Instagram video makers, photo editors, and graphic design programs.  
Though several different ones are mentioned, don't get overwhelmed by thinking you need them all. You probably only need one or two. However, you might want to test a few out before you find out which one(s) best suit your needs. 
Canva (photo, video, & graphics)
Oh, Canva, how we love you. Canva is at the top of the BlogPaws Team's list of favorite tools ever. It boasts many features, including a pretty comprehensive photo and video editor. With the Canva photo editor, you can adjust levels, crop and resize, apply filters, add text overlays, and even remove image backgrounds (this is a Canva Pro feature). Canva Pro also allows you to resize your images and graphics to match the specifications of the various social media platforms.
Canva can be used as a social media video maker as well. If you aren't comfortable being IN your videos, you can create graphic animations and videos, and even edit regular videos by adding transitions, text overlays, and more. 
You can also create amazing social media graphics using the many templates Canva provides. 
Pricing: There is a free plan available. An upgrade to Canva Pro is $119.99/year for individuals or $149.90/year for teams.
Adobe Lightroom (photo)
Adobe is known for their powerful visual editing tools, and Lightroom lives up to the hype. It is available both as a mobile and desktop app and comes with all the basic photo editing capabilities – adjusting colors and levels, cropping, and resizing. 
If you're looking for a more robust photo editing tool, Lightroom's got you covered. Things like the healing tool allow you to cover up or remove unwanted aspects of your photos, and you can also save and store presets to ensure your photos all have a cohesive look and feel. This is especially useful for branding!
Pricing: The Lightroom mobile app is free; however, you'll need a subscription plan to access all the editing features and sync with your desktop. Subscriptions start at $9.99/month. There is no free desktop app available.
Adobe Premiere Rush (video)
Once again, Adobe knows what they're doing when it comes to video editing. Like Lightroom, Premiere Rush is available as both a desktop and mobile app. Though a watered-down version of Adobe's fancier Premiere Pro video editing program, Premier Rush still has all the basic video editing functionality you probably need – adjusting video orientation, cropping, speeding up or slowing down, adding transitions, adding text overlay, adding music or other audio recordings over your clips, and more. 
Pricing: The mobile app is free, and the desktop app requires a paid subscription. Subscriptions start at $9.99/month.
InShot (photo & video)
InShot is a powerful all-in-one video editing mobile app. Features include setting your video aspect ratio, adding music, adding stickers or text overlays, applying filters, changing the video speed, reversing video, adding voice effects, and more. 
It also has all the basic photo editing capabilities and even has a collage-maker. 
Pricing: InShot has a free plan available that includes basic editing. All your creations using premium features will have the InShot watermark on them unless you subscribe to a paid plan. There are three paid tiers available, with the lowest one starting at $3.99/month.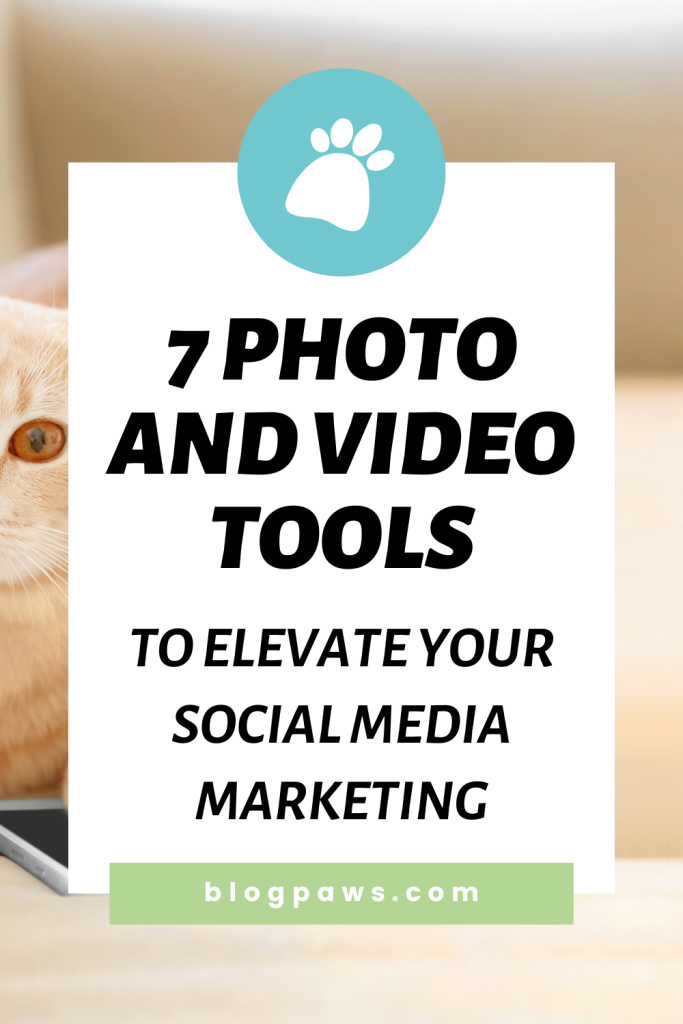 PicMonkey (photo & graphics)
PicMonkey is similar to Canva. There are 3 pricing tiers, each with different capabilities. All tiers come with the usual photo editing capabilities (adjusting levels, cropping, etc.). The higher tiers include features such as touch up, color changer, background removal, and animations.
For graphic design, you can find a large collection of templates, fonts, and stock photos and even create a brand kit with your colors and logo. 
Pricing: Plans start at $7.99/month. There is a 7-day free trial available. 
iMovie (video) – iOS and Mac only
If you have an Apple device, chances are you're familiar with iMovie. It comes preloaded on all iPhones and Mac computers. On the mobile app, you have the ability to splice, crop, shorten, and rotate video clips. You can add transitions, additional music or voiceovers, text overlays, and filters, and you can speed up or slow down your clips. 
Other features include "Magic Movie," where you select media from your photos and let iMovie create a movie for you, and "Storyboard," where you can choose from templates to create your video. 
The desktop version is more powerful, allowing for more advanced features such as adjusting audio clip fade-outs, cropping effects, shakey video stabilization, background noise reduction, and more. 
The biggest downside with both the mobile and desktop versions is that you cannot adjust your video aspect ratio. You can only work in landscape orientation. If you want to make a 9:16 video for Instagram Reels or TikTok, you'll have to do some finagling. 
Pricing: Free
Your Phone's Photo Editor
Don't discount your phone's built-in editing capabilities! It's not always necessary to use an additional app or program to edit your photos and videos. Both iPhones and Android phones have decent editing features built-in. With these in-phone editors, you have access to all the basic editing capabilities, like level adjustment, cropping, rotation, and filters. For most applications, that's all you need!
Pricing: Free
There are, of course, many other photo and video tools out there in addition to the ones listed above. These are just some of the more popular ones and ones that we use here at Team BlogPaws. Any of them are solid choices and should be excellent for helping you step up your visual game on social media.
Have you found your preferred photo or video editor? Let us know what it is in the comments below!
About the Author: Emily is the Director of Marketing and Community here at BlogPaws. She is also an online content creator and writer for her own site, KittyCatGO, as well as for Cat School. Emily is "mom" to 7 cats, 1 dog, and 2 sugar gliders. When she isn't writing, playing music, or crocheting, Emily and her husband enjoy hiking, road-tripping, camping, and canoeing together with their 3 cat adventurers.