Pets rock! And they roll in the dollars, too. With the power of images across social media platforms, pets are making their mark as recognizable, brand-savvy stars online. Influential pets are here to stay.
Brands are perking up and taking notice in an effort to work with online influencers, both traditional blog and social media stars, to tell their brand story. Cause bloggers call attention to their plight with the face of a pet through a tale well-told online. Fact: Adweek conducted a field poll to determine whether Super Bowl commercials with animals or celebrities were more well liked and memorable. The results? Animals, of course.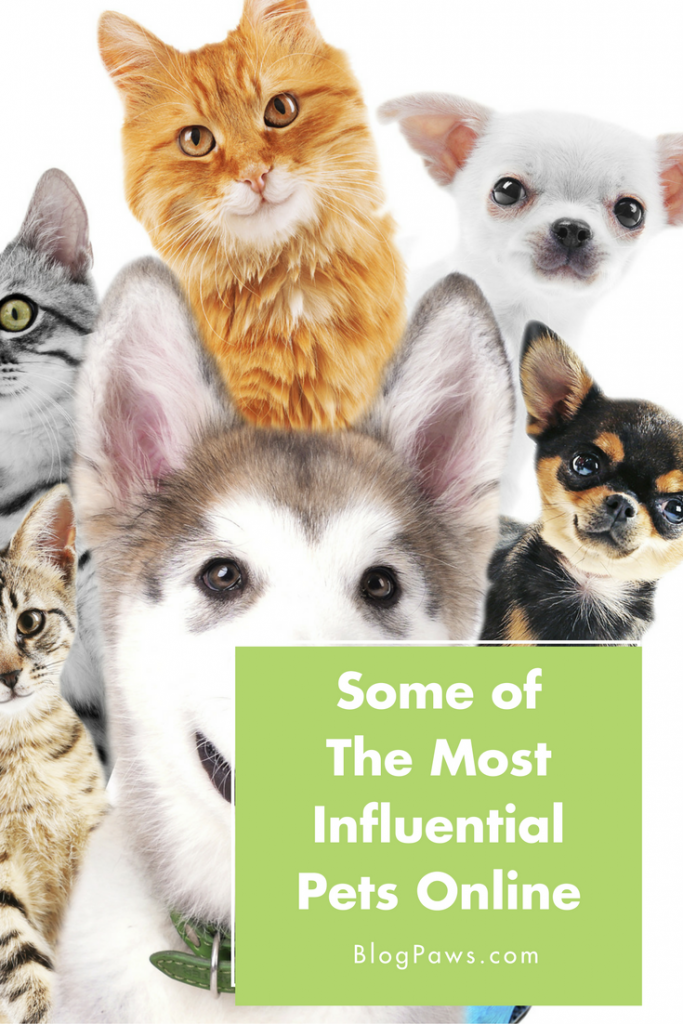 In an article for DigiDay.com, BlogPaws is included as, "The popularity of pet influencers has spawned an entire cottage industry of platforms trying to cash in on the seemingly unlimited opportunities of brand extensions. Take BlogPaws, an online pet blogging community inspired by mommy bloggers — but for pets."
Here are 8 shining examples who are some of the most influential pets online, followed by some tips for helping your pet gain followers and engagement online:
Her profile says she is a 14-year-old Shih Tzu adopted from a shelter at age 11. She promotes the adoption of  New York City and LA senior dogs in her profile, which links to her own website, MarnietheDog.com.
Instagram Followers: 2.2 million
From Marnie's Instagram Page:
Amber Chavez and Jon Huang have had Manny share their lives since he was 4-1/2 months old. If you are a BlogPaws Conference attendee, this pint-sized dynamo may look familiar: He attended the BlogPaws 2014 Conference and we interviewed him Manny (and parents) for the BlogPaws blog.
Facebook Followers: Almost 1.8 million with a large Instagram following
Photo per Manny the Frenchie permission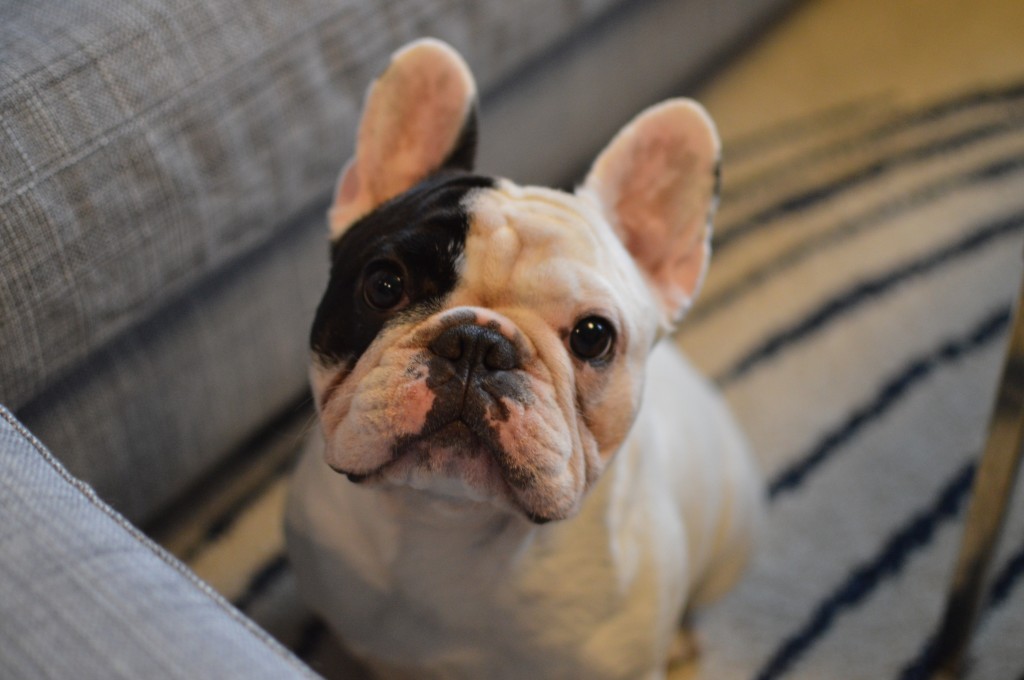 Few cats are as recognizable as Grumpy Cat. Feline fans flock to his eternal "um no" grumpy face, and his personality makes him a standout on social media.
Instagram Followers: 1.8 million
From Grumpy Cat's Instagram page:
"Mr. White is my name, but friends call me 'Coffee,'" the profile boasts. Coffee is a beautiful white kitty whose page links to rock star, Nala Cat, below.

Instagram followers: 1.3 million
From White Coffee Cat's Instagram page:
From her Instagram profile, "Hi I'm Nala, 6years old Siamese & Tabby mix .My owner adopted me from the shelter when i was 5 months." Nala Cat's website boasts the importance of pet adoption and the number of pets in shelters.
Instagram followers: 3.1 million
From Nala Cat's Instagram Page:
According to the folks at YouTube, there are over a billion users on the platform which accounts for almost one-third of all the people on the Internet. BlogPaws interviewed Jessica Hatch, the brainchild behind Gone to the Snow Dogs. Her snow dogs are Oakley, age 9 – 12 (adopted so unsure), Siberian Husky. Shelby, Age 8, Siberian Husky. Memphis, Age 3, Siberian Husky. And one Fur Angel, Shiloh Passed away 01/17/13 Age 11, Siberian Husky.
Followers: Almost 323K
She's got a following to rival the human celebs. Esther's parents say, "She was born in Summer of 2012 to what we believe was a commercial farm litter. She was somehow removed, perhaps because she was a runt?, and she found her way to us." She's a phenom.
Followers: Almost 812k
Here's a Photo from Esther on Instagram:
A chinchilla who has major engagement and a growing following deserves a spot on the influencer list.  Though not an account with millions of followers, he proves, as many pets do, that engagement is important.
Followers: 113 K
From Chinny Buddy Instagram:
How to Make Your Pet a Social Media Star
Here are some tips to make your pet a rising star on the social media scene:
How to Build an Instagram Following
How to Make a Pet Blog Post Stand Out
How to Improve Your Instagram Game This Weekend
Master Twitter with These Epic Tips
Is your pet on social media? Follow @BlogPaws across social: We will come follow back!
Carol Bryant is the Marketing and Social Media Manager for BlogPaws and runs her own blog, Fidose of Reality and its fundraising arm, Wigglebutt Warriors. When not busy playing with her Cocker Spaniel, Dexter, she stays far away from cooking. Her trademark is her mantra and is tattooed on her arm: My Heart Beats Dog.®
Images: Africa Studio/Shutterstock.com
Save
Save
Save