While at BlogPaws 2016, I had several versions of the same conversation. Paraphrased: "I'm on Twitter, but I just don't get Twitter." I felt the same way for a long time, but I'm finally starting to get a handle on my account. How? I dug into our past resources here on the BlogPaws blog!
If you find yourself in the same position, here is a compilation of the best Twitter advice that social media expert Carol Bryant has published over the years. Think of this as your Twitter Master Class: Everything you need to know to nail your Twitter presence with Carol as your guide!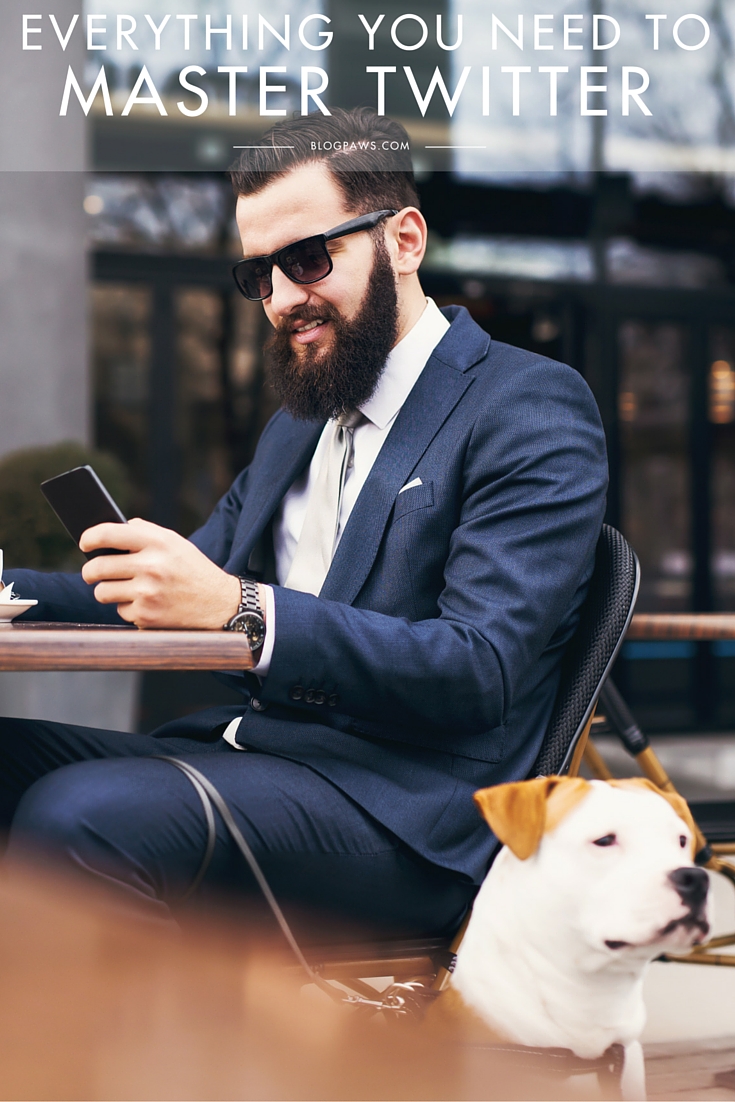 Here, four posts that are full of useful hints and tips, curated for one epic Twitter study. Pin now to read later!
In this post, get 15 actionable steps you can try… right now. No steep learning curve, just simple info you can implement immediately and watch your following grow. For me, I need to work on Tip #5, so I bumped that to the top of my to-do list.
Every Tuesday (except the third Tuesday of the month), #BlogPawsChat comes to life on Twitter for two fast-paced, action-packed hours. Participating in this chat has been the biggest growth factor for my Twitter account, but it took a while to grasp how best to navigate a bustling Twitter event. This post arms you with the tools you need to take charge of chat!
You've grown your following and participated in chat. What's next? Learn how to maximize the hashtags you use to build your Twitter presence even further. As Carol writes, "Twitter pretty much exists around hashtags." Here, 10 tips to utilize pet-related hashtags to grow your account without annoying your audience.
Ah, the life of a digital influencer… Once you get a handle on a channel, which you've likely done if you've been following these tips, they change it up on you! Twitter recently unleashed a series of changes. Unlike algorithm changes on other platforms (coughfacebookcough), these changes give users at least some level of control. Dig into this post to figure out how the changes affect you and your readers.
There you have it! These four posts will probably take a good chunk of time to work through and implement, but as you take each little step, you'll notice big improvements in your Twitter presence.
We'd love to hear from you: What questions do you have about Twitter? What changes have you implemented for your account? And what results have you seen?
Maggie Marton serves as the BlogPaws senior editor. When not hiking with her two pit mixes, Emmett and Cooper, or playing with Newt the Cat, Maggie writes about them (and the pet industry) at ohmydogblog.com and maggiemarton.com. 
Image: Dusan Petkovic/Shutterstock.com