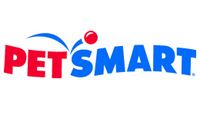 Are you working like a dog trying to get your pet blog up to snuff so brands and sponsors will take you seriously? Does your cat think she could be a better blogger than you are? Many of our members say they'd like to turn their blog into a business and spend more quality time with their pets, but they just don't know how!
Well, BlogPaws® and PetSmart® are throwing you a bone!
PetSmart, as a Platinum Sponsor of the 2012 BlogPaws conference in Salt Lake City, is working with the BlogPaws' team to sponsor the Build a Business Blog Contest where pet bloggers can enter to win one of two opportunities to work with a PetSmart social media expert to learn more about how to turn their blogs into a real business. It could be you! All you have to do to enter is fill out the online application to help us get acquainted with you and your blog.
Submission Phase: February 29th, 2012 – March 14, 2012/11:59 EST
Round 1 Judging: March 15 – March 20, 2012
Finalists Announced: March 21, 2012
Finalists Video Submissions: March 22, 2012 – April 2, 2012/11:59 EST
Round 2 Judging: April 3, 2012 – April 6, 2012
Winners Announced: April 7, 2012
Ten finalists will be chosen by a panel of judges selected by BlogPaws and PetSmart and these finalists will submit a 2-minute video telling us exactly why they should win this fun, fantastic opportunity to take their blog to the next level.
Two lucky winners will receive a free pass to attend BlogPaws 2012 and will work with PetSmart to enhance their blog leading into BlogPaws 2012. You can expect conference calls, homework assignments, coaching and more – AND you can help present your key learnings with PetSmart during a blogger panel on this topic.
If this opportunity is something you've always wished for – help taking your blog to the next level – we invite you to enter by clicking this link and filling out the application today!
NOTE: You must be a BlogPaws Community Member to be eligible See Official Rules for all eligibility and contest requirements.