BlogPaws Ambassador and international traveler (she hails from Canada!) Lisa Taron is hosting a giveaway for a Nokia Lumia phone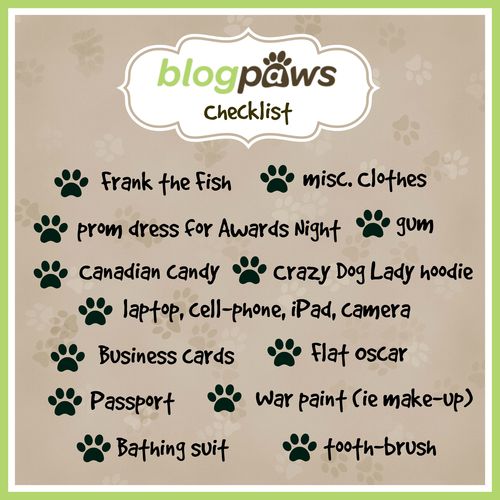 and a gift card to a lucky BlogPaws 2014 Conference attendee!
When she wrote and asked me what I thought about her idea I admit I squealed in excitement for the lucky recipient.
I also had to share Lisa's BlogPaws packing conference checklist. What is on your list? Are you as detailed and fancy with your packing list as she is? We'd love to see!
You can read Lisa, the Pet Blog Lady's, post right here. If you're coming to the conference, make certain you enter to win!
Lisa also asks, "What is your favorite thing about a BlogPaws Conference?" Leave a comment on her blog and feel free to share it here as well! If we know what you love we can make certain to have it (and more of it!) for next year's conference!