If you care about animals and have a traditional blog and/or on social media, this Wordless Wednesday blog hop is dedicated to you.
October is a few days away, and that means National Animal Safety and Protection Month. One of the great parts about shining the spotlight on unofficial months and pet-specific dates is that pet influencers are the voices for those who cannot speak.
No matter what type of animals you love, this is your time to use your power online. National Animal Safety and Protection Month encompasses a wide array of ideas for social media fodder:
Fire safety
Evacuation and emergencies
Small pets and their care
Adoption and rescue
Protecting pets: Facts vs. myths
How to introduce a dog to a cat
How to introduce a pet to a new baby
The list goes on and on.
BlogPaws offers year-round interaction, activity, community and more to learn, earn, and connect. Plus we have the weekly tradition of the Wordless Wednesday BlogPaws Blog Hop! Visit and leave comments on other blogs to make some new buddies and maybe some new followers. You can add the BlogPaws Blog Hop button to your post and/or to your blog sidebar, either by cutting and pasting the image or using the HTML code below. Need help? Here it is:
How to Join a Blog Hop – BlogPaws Tutorial Video: Step by step help to get you started:
.
You can add the BlogPaws Blog Hop button to your post and/or to your blog sidebar, by cutting and pasting the image below. Need more help? Here it is: How to Join a Blog Hop – BlogPaws Tutorial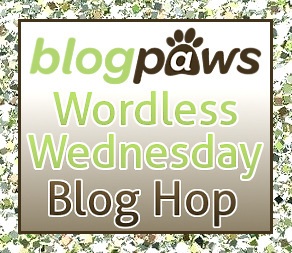 Save
Save