Size doesn't matter when it comes to the human-animal bond and this tiny dog showed how fierce her heart was when she saved her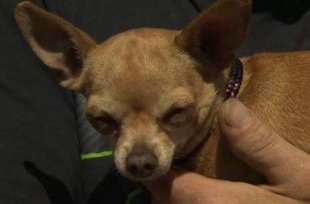 family from a fire.
She barked and barked until the family woke up and got out of the burning house. The family feared the worst when they couldn't find her in the blaze, but firefighters found, and rescued her, and returned her to her grateful family!
That is one amazing little dog and you can read the story here.