*Updated: July 19, 2022
Chances are, you didn't get into the pet industry to think about strategies for content marketing. You either have a passion for pets, a desire to change the face of the industry, or great ideas for the future of pet care and ownership that needs to be shared.
But, as a business owner, developing strategies for content marketing is important. One of the best ways to get on board and know how to attract more people to your website is by focusing on current pet trends.
It's estimated that the pet industry hit $245 billion in 2021. If you want your company – no matter the size – to stand out, focusing on your content marketing plan immediately is key. So, how can you develop effective strategies based on current pet trends?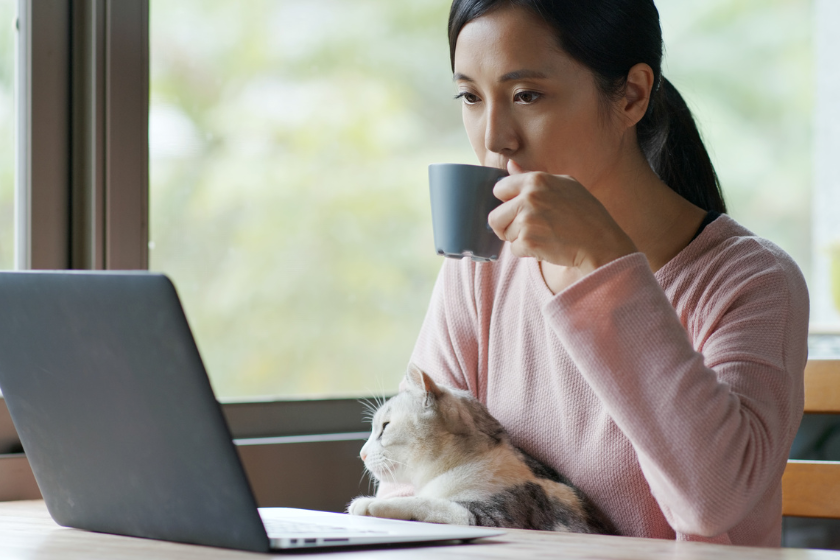 What is Content Marketing?
Before effectively creating content for your digital presence, you have to know what content marketing really is – and how important it is. According to HubSpot, 70% of marketers are actively investing in content marketing, as web traffic is often used as a measure of success.
If you're not sure what content marketing is or how to get started with your own content strategy, we've got you covered. Content marketing is the creation and sharing of different digital materials, including:
Website updates
Blogs
Videos
Podcasts
Photos
Infographics
Social media is a great example of content marketing that can be updated every day. Because 72% of the American public uses social media, engaging with your target audience is an effective way to generate conversations, answer questions, and direct more traffic to your site. It also allows you to learn more about what your audience wants and how you can better serve them.
This type of content marketing shows the "human" side of your business and can make it easier to develop trust with your audience. You can turn one-time shoppers into loyal customers or one-time visitors into returning visitors who will choose your business every time.
How Can My Pet Business Use Content Marketing?
Now that you have a basic understanding of what content marketing is, how can you use it to grow your business? Start by thinking about what pet owners really want. Many of them consider their four-legged friends to be a part of the family. You can use that knowledge to make your content personal and conversational, as well as visual. Visual networks like Instagram and Twitter are hugely popular with pet parents, so consider using those platforms to share things like:
Personal pet photos of people in your company or who you work with
Behind-the-scenes photos/videos of your daily operations
New product or campaign launches
Promotional posts, giveaways, and contests
It's also a great idea to share user-generated content (UGC). Word-of-mouth advertising is one of the greatest resources for any business. Sharing what other people are saying about you, or what your community is doing, can improve your business's trustworthiness and reputation, as well as show your focus on your customers and audience.
You can collect more UGC by asking for it! Request that your customers share or send in pictures of their pets, especially with your products. Ask your community to tag you or use a certain hashtag. A great UGC content strategy example is BlogPaws Director of Marketing & Community Emily Hall. She shares UGC from her Instagram community in a series she calls, "Wild Cat Wednesday."
People will love seeing their furry family members featured making it a quick and effective way to generate buzz.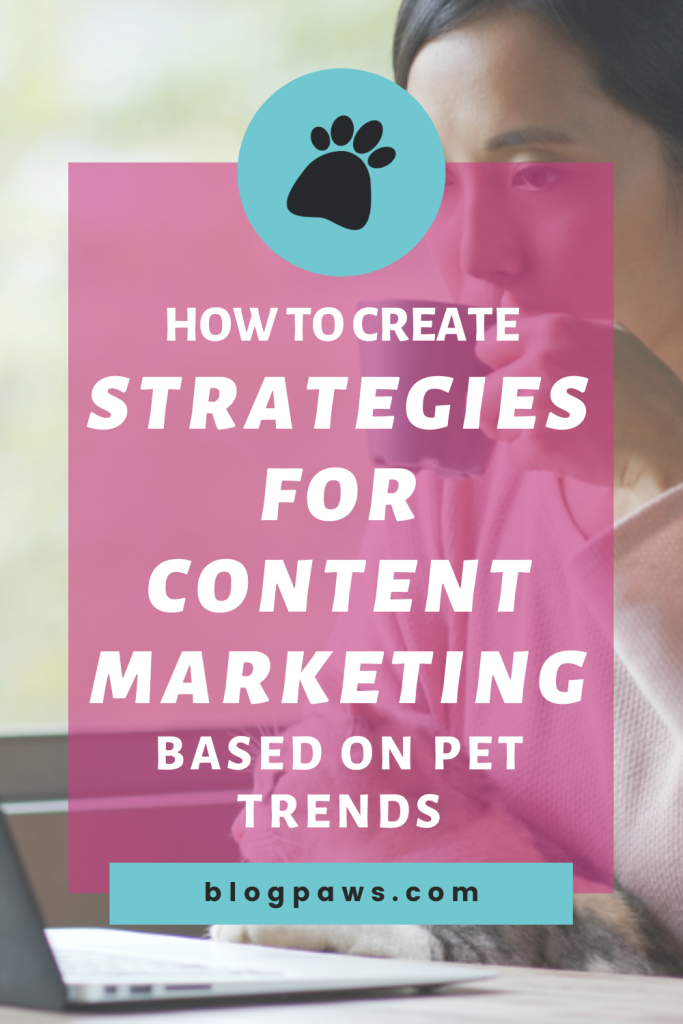 How Do Pet Trends Influence My Content Marketing?
By looking at current pet industry trends, you will develop a greater understanding of what your target audience really wants. What business doesn't want to be able to tap into the minds of their customers?
Trends give you that opportunity.
When you're just getting into content marketing, looking at major trends is a great way to jumpstart various campaigns. It's just important to keep in mind that trends come and go. If you want to jump on a bandwagon, you'll have to do it quickly while a trend is still relevant.
For example, pet trends changed during the COVID-19 pandemic. People were adopting more pets, so things like cat food, litter, treats, and toys all saw a huge boost in sales. Now, however, as things are starting to go back to normal, the trends are once again changing. That means your strategies for content marketing should change, too.
If you don't already, designate at least one member of your marketing team to stay on top of (and ahead of) current trends, so you can push content as quickly as possible. This will help ensure your website content strategy stays front of mind.
What Are Current Pet Trends For My Content Marketing?
If you want to get started right away, consider some of the pet trends currently leading the industry, including:
Subscription boxes (food, toys, treats, etc.)
Dog-friendly restaurants and bars
Apps
Pet photography
Supplements
Insect protein pet foods
CBD products for pets
If you want to be relevant with your content marketing approach, consider working with an influencer. It's a booming market that sees continued growth – because it works. By connecting with the right influencer to advertise your brand/products, you can reach an entirely new audience of pet lovers interested in what you have to offer.
Influencers typically share on platforms like Instagram, Facebook, and YouTube, so do your research on collaborating with one or two that would be a good fit for your business. If it's someone who is already in the "world of pets", that's a bonus!
Keep in mind that the things listed above might be trendy now, but, they're currently in the beginning or middle of their lifespan. Trends don't last forever. So, before you start creating your own app, think about how long it will take to build and market. By the time you get it ready to publish, the popularity factor might already be gone.
Instead, consider trends you can jump into immediately, and always keep looking forward to the next big thing to use in your content marketing strategy.
Your strategies for content marketing should be fluid. There are several platforms you can (and should) use, but you need to be willing to be flexible with the way you approach your content, as well as the trends driving it.
Do you currently have a content marketing guide or plan for your business? What current pet trends have you the most excited about, and which ones will have the most influence over your content marketing strategy?
This post is written by guest author, Adrian Johansen. Adrian is a freelance writer who writes to both teach and learn. She draws from her experiences in marketing and business to offer others insight and points to consider. You can find more of her writing on Twitter and connect with her on LinkedIn.