Content Marketing is taking the marketing world by storm.
According to Content Marketing Institute, CM leaders experience 7.8 times more site traffic than non-leaders. If you're not already creating unique, original content to broaden your audience, here's how to get started.
Cross Blogging is Your Best Friend
The best way to become an industry expert in your respective field is to start blogging. Start blogging a lot. And not just on your own blog. Reach out to other blogs that are within your industry to guest post. In return, post their original content on your own site. It's a win-win, you both get new content for your blogs and you're both getting exposure to new audiences. The more you guest post on outside blogs, the more your brand will pop up to those researching your industry. Before long, people won't be able to help thinking of you when your industry comes up. If you write good, informative content for a number of outlets, you'll be an industry expert in no time.
It's About Building Relationships
Creating partnerships with like-minded brands can make or break your business. Find brands that align with yours and agree to share each other's content, or create content together. Share their blog posts, infographics, videos, and podcasts, and they'll share yours. Form this kind of partnership with three different brands, and you'll be exposing your content to three times as many audience members. Just be sure to keep your side of the partnership up by plugging their content, and make sure to keep your partners accountable as well. If you ever feel like you're too overwhelmed to keep up your end of the bargain, or you feel your partner isn't helping you out like they said they would, move on sooner rather than later.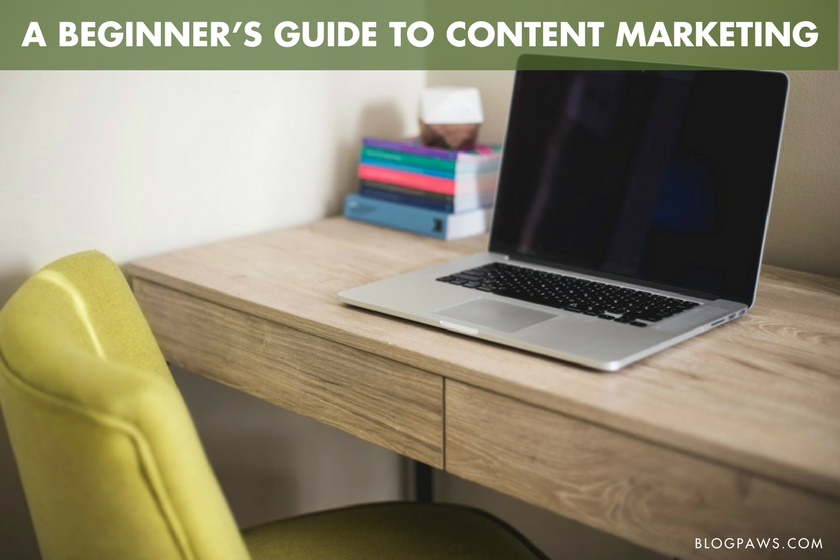 Don't Forget About Your Own Blog
Now that you're on your way to becoming an industry expert thanks to all of your guest posting, don't forget to keep up your own blog. Once your readers start seeing all of your quality content on various sites, they'll assume you have a pretty quality blog of your own. Try and post at least once a week to your own blog on top of your guest posting. Though, keep in mind that each post doesn't necessarily have to be text-driven. Your blog is a great place to house your podcasts, infographics, and videos in addition to your articles.
Have your already hopped aboard the content marketing train? What have you found is the most effective form of content marketing?
Kelsey Goeres is a writer based in Los Angeles, California. She writes about marketing, small business, and real estate. When she's not writing, she's performing improvisational comedy around LA. You can contact Kelsey at kelseygoeres@gmail.com.
Images: courtesy of the author