Do you have the Instagram engagement blues? You write stellar content, take a fantastic image, pair it up with targeted hashtags and then crickets! One of the loudest sounds for an online influencer to hear is silence. To help you combat the recent downturn in Instagram engagement (pesky algorithm changes), here are some proven ways to increase Instagram engagement like a pro.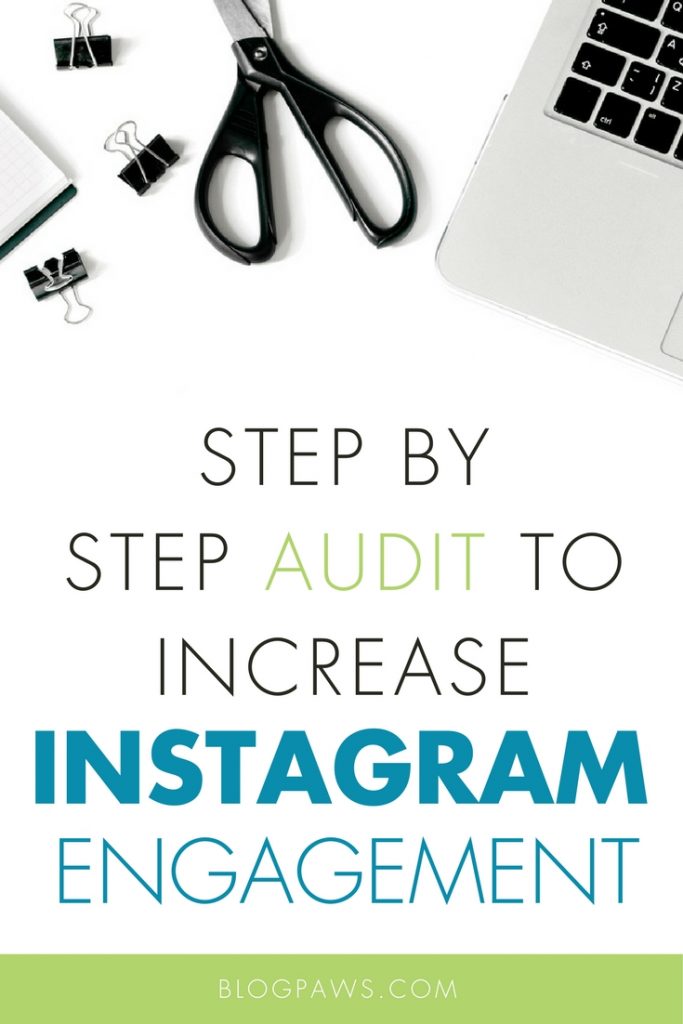 Post at the Right Times
Instagram will serve your content to more followers if your content has solid engagement. It's a simple formula: Get likes + get comments = get ranked higher in Instagram's algorithm. Well, duh, right? You'd be surprised how many IGers don't pay attention to the right times to post. Statistics like "the best times to post on Instagram are from XX to XX pm" make zero sense.
Use Instagram's native analytics tools to determine solid times to post for your audience. You get a treasure trove of data here for free including follower location, gender, age, and when they are busy bees on the Instagram platform. The IG app calls these tools "insights."  Here's a screen shot:
You can add videos or photos to stories and gain more insights. Just scroll down the IG Insights page once you dive in.
Click on the "followers" portion of insights for an even more dedicated breakdown of the times your followers are most active. For example, on my blog's Instagram page, I can see that between 3 pm and 6 pm on Fridays, my followers are particularly active. I would be most inclined to post and employ my engagement strategy in this time frame.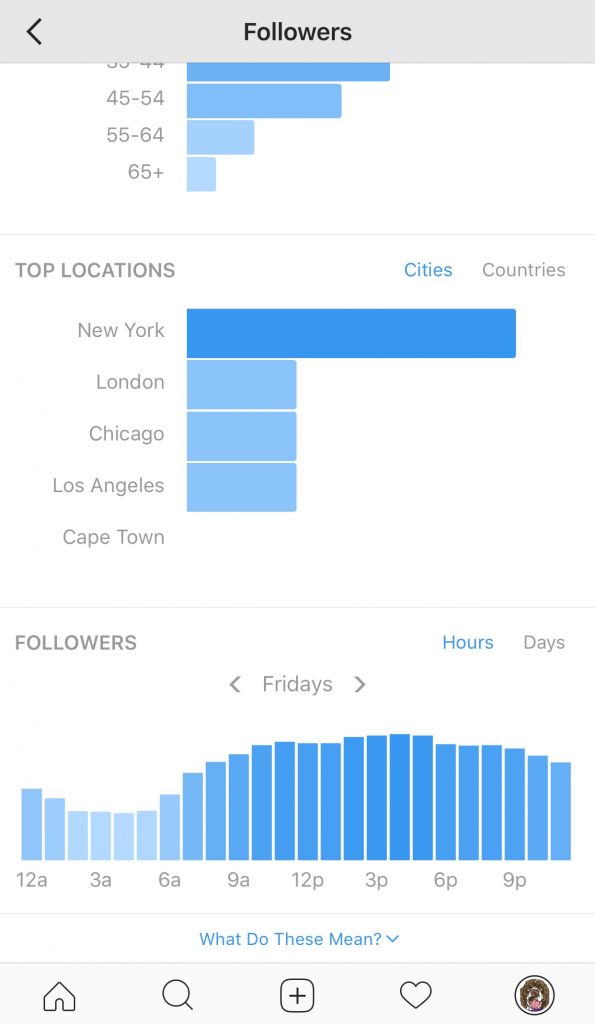 Create Meaningful Instagram Stories
Define a reason, purpose, and strategy for being on Instagram. Without these elements, the outcome is a "spaghetti strategy:" throwing things against the wall and hoping something sticks. Storytelling and not story selling is the way to a follower's heart. Think about how many times you see a fantastic visual but then the copy is oh-so-advertorial that you scroll on by. I absolutely love this advice from master blogger Seth Godin, who says, "People do not buy goods and services. They buy relations, stories and magic." Earning trust and being real converts to engagement. It's not a magic formula, but more folks on Instagram miss this than not.
Do not follow the pack in many cases. Not everything that is online is true (no surprise there). Here are 5 popular Instagram "tips" to ignore. 
People tend to look at me funny when I ask them what their Instagram strategy is. How can these folks expect to see results without knowing what it is they want in the first place?
Here's how to get more Instagram followers.
Proceed with Caution on Hashtags
Like them or not, hashtags have a specific purpose on Instagram. Knowing how to use them, where to use them, how to find them, and where to place them are four of the most important hashtag IG elements to know. Remember, when an Instagrammer clicks on a hashtag, any post that includes the same hashtag will be seen. More popular and more recent posts with that hashtag will show up first.
Over and over, social media gurus cite proper implementation of Instagram hashtags converts to a 12 percent or higher interaction on posts. Being intentional about the hashtags you use is key. Do some research before randomly assigning hashtags to a post on Instagram. Start a spreadsheet if you feel bold: Line that spreadsheet with a variety of hashtags and monitor the performance of them. For example, track #dogsrock or #catlovers, and test the tags for efficacy as they pertain to your overall Instagram goals. Which leads me to….
Define Your Insta-Purpose
What is your reason for being on Instagram, what do you hope to accomplish, and are you offering up your true voice? In the same way you discern what your blog is about, this holds true in the social space as well. Ignore the numbers for a while. Having a dedicated following of 200 people is a whole lot better than having a crickets account of 20,000 people. If no one engages with your content, 20K doesn't mean much.
Accomplished pet blogger, Jessica Williams of You Did What With Your Weiner?, offers these basic blogging skills to rock an Instagram account.
Bottom line: Know before you go.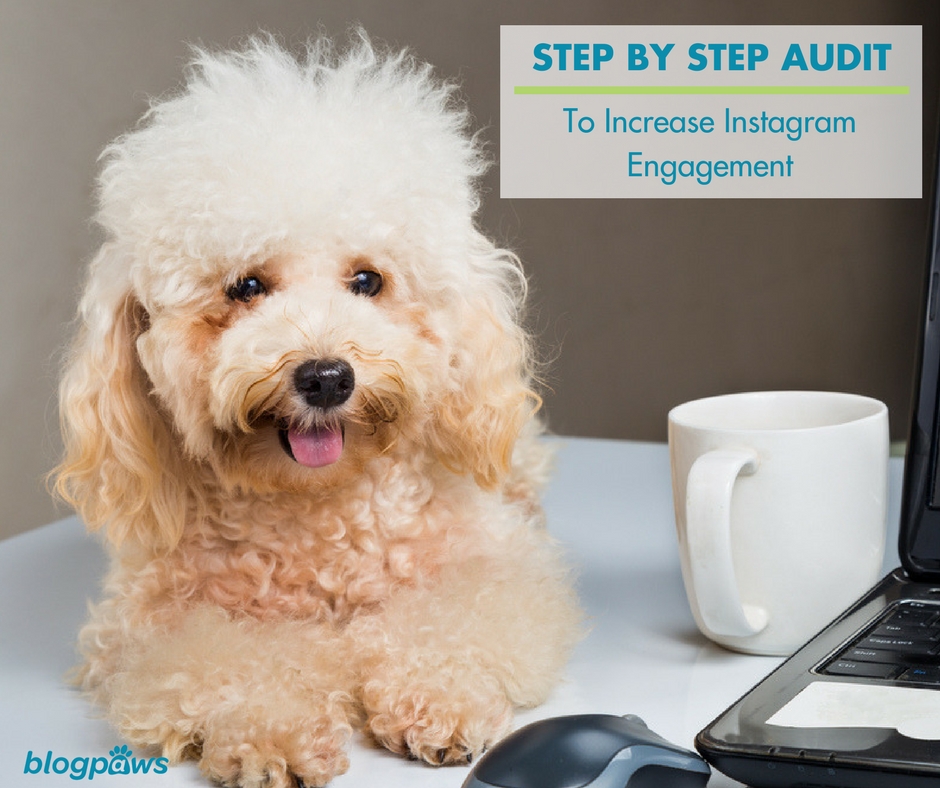 Include a Call to Action in Your Instagram Posts
These are frenetic times in which we live. If you take the time to research the hashtags to use, have a fab image, great content, and are ready to hit publish, ask yourself what you want your followers to do or say. A Call to Action is a statement that encourages your readers to take some sort of action. Knowing how to successfully use a CTA can make or break a blog post or social media image.
Here are four examples of Calls to Action:
Learn (Learn the one behavior mistake your dog might be making.)
Stop (Stop throwing money away and save on cat food here.)
Worried (Take a reverse spin on your CTA. 'Worried your dog is home alone too much?')
Find (Find out the 10 most inexpensive places to vacation with your dog.)
Discover four more CTAs to jump start your Instagram strategy.
Become an Insta-Recruiter
Once people are talking and engaging with you, the next logical step is to grow your community of followers. Drop thoughtful comments into Instagram posts on accounts you like and want to follow you, too. Don't ask for likes and be considerate. No one likes the pushy person who just can't take no for an answer. Move on if the person isn't just that into you. It's okay.
Repost people's posts to your account. Leave comments that mean something and show you took the time to read the post. I wish I had hours a day to spend on engaging with people, but I do put aside at least an hour. You can also hire a virtual assistant to do this work for you. Be clear in what the VA's tasks are and how you want your voice to be perceived online. Remember, you can't take something back once it's on social media.
Consider Instagram Pods
This one is a bit more involved and not for everyone, but if you want to try it, be prepared for what an Instagram pod does. Mashable describes Instagram pods like this, "Pods are formed by creating group messages of around 10 to 20 users, usually bloggers, influencers and content creators, with the occasional business in there too. Users are expected to follow one another in the group. Once that's done, they send over a photo they've just posted so that other pod members can like and comment on it. "
Every pod has different rules and expectations, so be clear on what is expected before joining.  The value of an Instagram pod is getting your content seen and liked, possibly with more comments, not long after you post. In getting more like and comments from your dedicated pod, you are essentially 'working' the Instagram algorithm so that your content is, in turn, served to more people aka your followers.
Over at JumperMedia, they outline how to start and engage with Instagram Pods. Most of the pods I've seen are by invitation, and at this point, I am not in any by choice.
Engagement With Your Followers
Engaging with your followers who take the time to LIKE or comment on your posts is essential for Instagram longevity. Ignoring your engagers and not taking the time to engage with their content is poor social media practice. Take a peek at who LIKES your posts and then go and like their posts and engage with their content. I know, I know, there aren't 25 hours in a day. This is where the idea of time blocking or hiring a VA helps. Consider one or both.
Don't Stop Now
Learn How Instagram Stories Work 
Breaking Down FTC Guidelines for Instagram
Creative Ways to Use Instagram Stories to Increase Blog Traffic
Your Turn
What struggles do you have on Instagram? If you drop your Instagram handle below, we will follow. Come follow us on Instagram @BlogPaws, too!
Carol Bryant is the Marketing and Social Media Manager for BlogPaws and runs her own dog blog, Fidose of Reality and its fundraising arm, Wigglebutt Warriors. When not busy playing with her Cocker Spaniel, Dexter, she stays far away from cooking. Her trademark is her mantra and is tattooed on her arm: My Heart Beats Dog.®