Simply stated, Instagram defines a story as, "a way of sharing photos and videos with your followers that disappear after 24 hours." If you want to know exactly how Instagram Stories work and how to make them work for you, this is your blog post!
Every brand, blogger, influencer, and business is different, so what works for your Instagram Stories strategy may not work for someone else. Truth be told, when IG Stories first hit the scene, a great many influencers found it a bit absurb. Why, they would ask, would I want to showcase something for 24 hours and then poof… it's gone? Maybe this very writer thought that to herself. This is a brave new world, folks, and there is a method to this madness. Keep reading, as we're sharing tips on making Instagram Stories work in your favor by maximizing it to the fullest: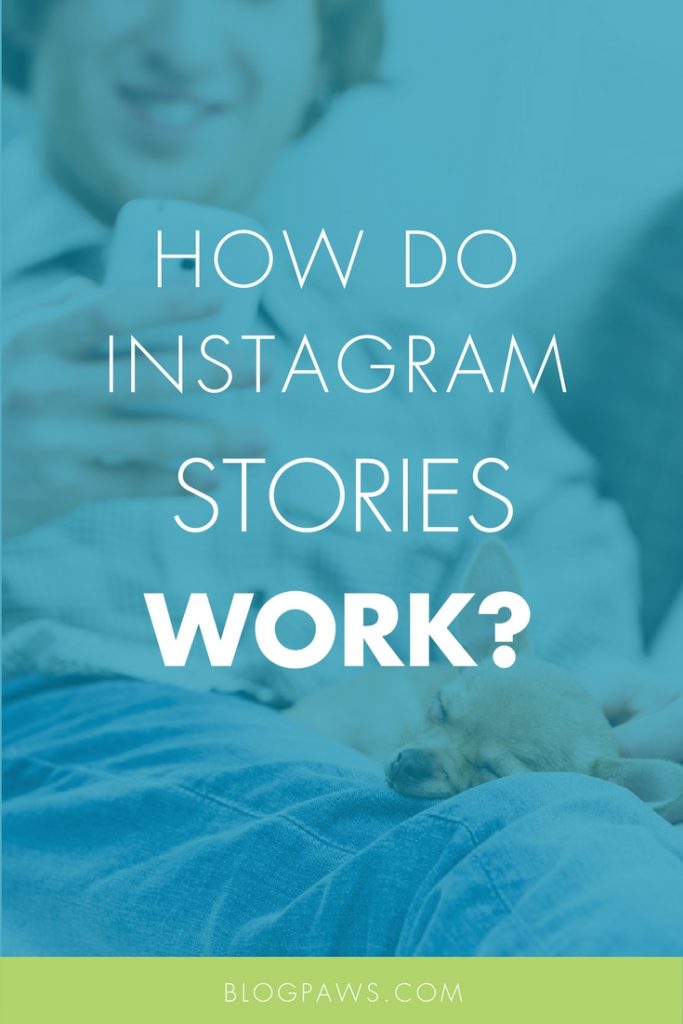 Why Do Instagram Stories Disappear After 24 Hours?
According to The Guardian, "Beyond the design of the app, there's the unique culture that's grown up around it. Nobody wants a sad profile of pictures that no one has liked."
In other words, the concept of things being transitory and lasting for a brief time is on trend and showing no signs of slowing down. There's only so much content a person can post and consume in 24 hours. FOMO is a very real condition. We live in a "want more, what's new" culture and a 24-hour window is the new norm. We want to know what the dog in Japan is doing today, what the cat in California had for breakfast, and what the latest pet products are according to today's modern pet influencers.
How to Maximize Instagram Stories
Know How to Add to Your Story:
Go to your Instagram Profile page and click on your icon.
Go to your main Instagram feed and click the camera icon.
Use Hashtags: When in the Instagram Stories feature, after you upload your content, click the stickers icon and hit "hashtag" or just type in the hashtag using the text icon. The end result is a tappable, searchable hashtag.
Tag Brands and People: Click on the text icon and type the handle of the brand or person. Instagram will generate a listing of Instagrammers who you might be trying to tag as you type. If you see an underline under the tagged name, then you know it is working.
Add Links to Your Instagram Stories: Verified business accounts are able to embed links into an Instagram story. Pet influencers can use this feature to maximize their Instagram Stories. Ideas include:
Promote a blog post
Go live and share stories from an in-person event (remember to hashtag it)
Share content
Share adoptable pets
Get on the radar of brands
Promote sponsored content
Go behind the velvet ropes and show your followers a slice of your day
NOTE: Always include a call to action (CTA) in your story so that followers know what you want them to do. Examples of a CTA on Instagram Stories include  "See More" or "Swipe up."
Learn more about getting creative with a Call to Action.
Creative Ideas for Instagram Stories
How many pieces of content should you put in your Story? Between 7 and 12 is generally the sweet spot, but if you are at a live event, a few more are fine. You don't want to bombard your audience with content overload. Quality over quantity is key.
Use non-vertical images with ease. Make your IG Stories vertical, even if they aren't shot that way. Try the InShot app.
Think outside your images and try flatlays. Upload a flat lay, infuse your own typography/font/colors, and you've got the makings of a branded, on-point template. Using an app like Canva on mobile or desktop, you can create your own branding style.
Try a "Day in the Life" for a behind-the-scenes look. Maybe you do this once or twice a month and promote it on other social media platforms so your fans know where to find you.
Invite your followers to engage with you. No one likes a spammer who makes their feeds all about them them and more them. Make your audience feel connected and involved by running a poll, asking questions, or even getting feedback on future posts. "Today, I am blogging about cats who don't use the litterbox. What cat health questions do you have? DM me and let me know!"
Save and repurpose the story on Facebook. Open the story, and click the three dots at the bottom right and a screen pops up with a variety of options. If you add it to your timeline feed, then your account's privacy settings apply.
Working with a brand? Show the product in action on IG Stories. I recently did a post for Petmate that features my medium-sized dog and also my friend's larger dog. We infused an Instagram Story from video into our blog post. If your video was not shot within the previous 24-hour time period, and you want to share it now on Instagram Stories, there are hacks. Keep reading.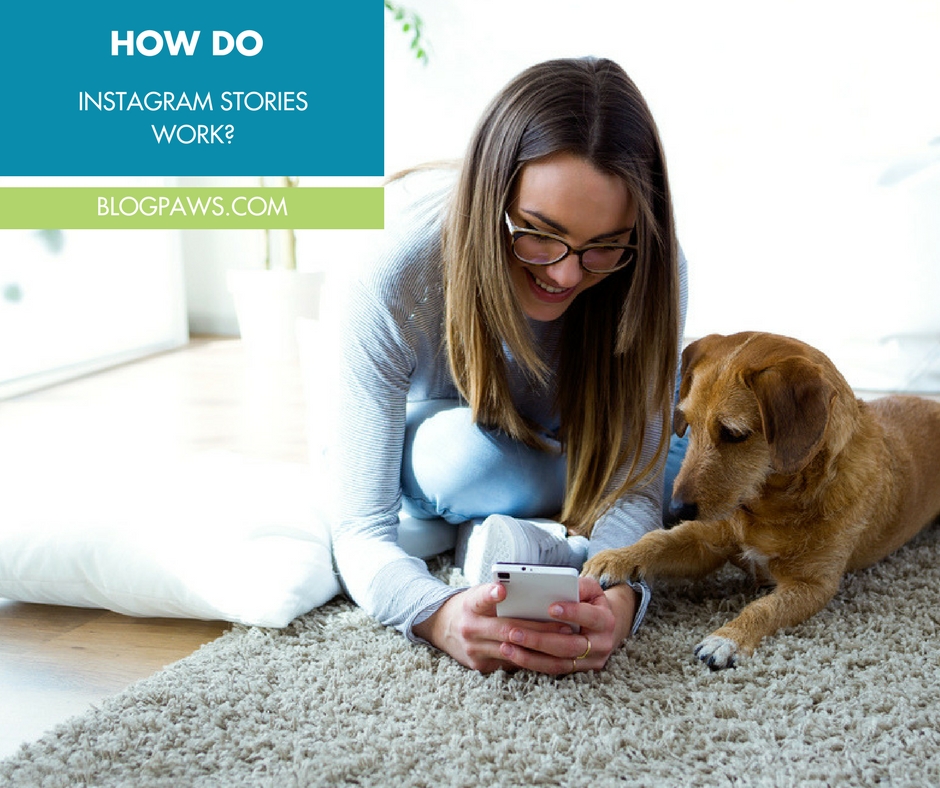 Get Analytical with IG Stories
Instagrammers are able to see who viewed their story by swiping up when viewing their photo or video.
Instagram Business Accounts have access to a wealth of Instagram analytics by clicking the bars at the top right of your Instagram screen. If you want to be seen as a business, you are a business, you want the contact button in your profile, and you want access to basic analytics, yes. If you ever want to switch back to a regular profile, you can do so in Account Settings.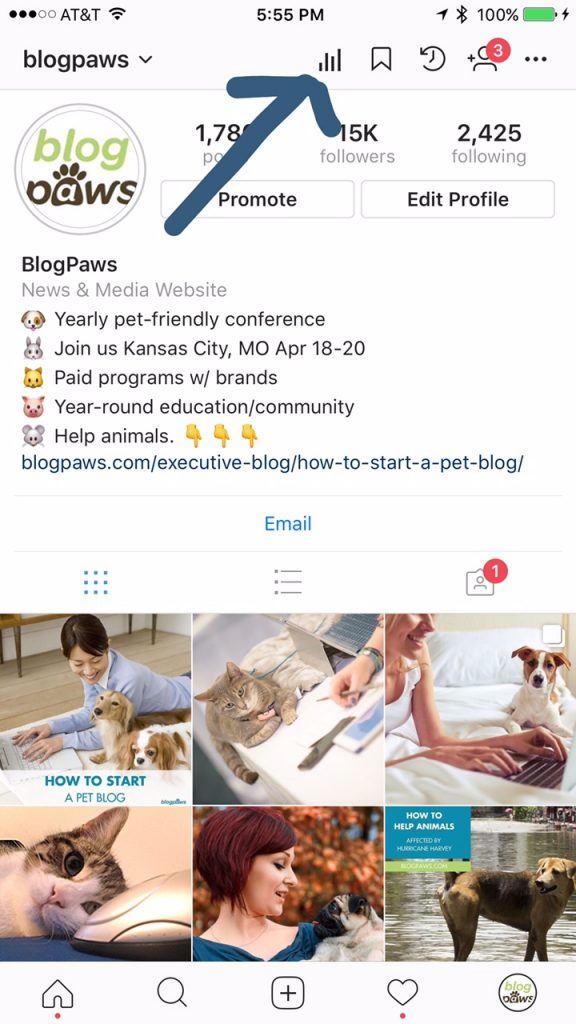 Alternatively, here are a few basic Instagram Analytics tools:
Social Bakers Free Instagram Report
Simply Measured Free Report up to 25K IG Users
Use Tools Wisely In Instagram Stories
When you share a photo or video to your story, you can use creative tools to help capture and edit them.
Tools on the bottom portion of the Instagram Story panel include:
LIVE: Go Live and show folks what you are up to or where you are. If you don't want to publish a live IG Stories segment, then no need to do so.
Normal: Shoot in normal mode.
Boomerang: Sort of a forward and backward cute way to showcase video. I use this to show my dog in action.
Rewind: Backwards, in reverse. Try it.
Hands-Free: Perhaps this blogger's favorite IG Stories tool, I go hands-free to shoot my IG videos.
Note: IG Stories segments are 15 seconds at this time, so string your storyline together. Here is a screen shot of those tools:
Is This a Millennial Thing?
According to HubSpot, "Chances of Stories catching on is much higher because it's housed within the Instagram platform, and not the Facebook platform. The demographic overlap between Snapchat and Instagram makes it much more likely users will simply migrate their goofy stories to the other platform. But only if Instagram gets on the facial recognition game, and quickly. Millennials love that puppy filter."
To that end, face filters are now a part of Instagram Stories. #justsayin
Uploading Hacks
How to Hack Instagram: How to add stories or videos to Instagram beyond the 24-hour window
Hack Part 2: According to The Verge, "Instagram Stories are meant for sharing of recent content, but there are several ways to post something older. There are two key apps that adjust the timestamp of an image or video automatically. If you are sending the file to yourself: Slack and WhatsApp do the job. I frequently bombard my sister with WhatsApp messages of random creations in order to renew the timestamp. If you don't have either of those, other apps can also get around the 24-hour rule. Story Uploader is the best option."
Don't Stop Now
Now that you know how Instagram Stories works, how to maximize it to your advantage, check out these helpful related posts:
Creative Ways to Use Instagram Stories to Increase Blog Traffic
5 Popular Instagram Tips to Ignore
Your Turn
Do you use Instagram Stories? Do you like it? What is holding you back if not? Share in the comments below. BlogPaws is on Instagram. Follow us and we will follow back!
Carol Bryant is the Marketing and Social Media Manager for BlogPaws and runs her own dog blog, Fidose of Reality and its fundraising arm, Wigglebutt Warriors. When not busy playing with her Cocker Spaniel, Dexter, she stays far away from cooking. Her trademark is her mantra and is tattooed on her arm: My Heart Beats Dog.®
Images: Giulio_Fornasar/Shutterstock.com and nenetus/Shutterstock.com