Pinterest is not a social media platform. Pinterest is a search engine. Once you know this and understand why people go to Pinterest, the focus on blog traffic is crystal clear.
Here are 5 tips to use Pinterest for blog traffic: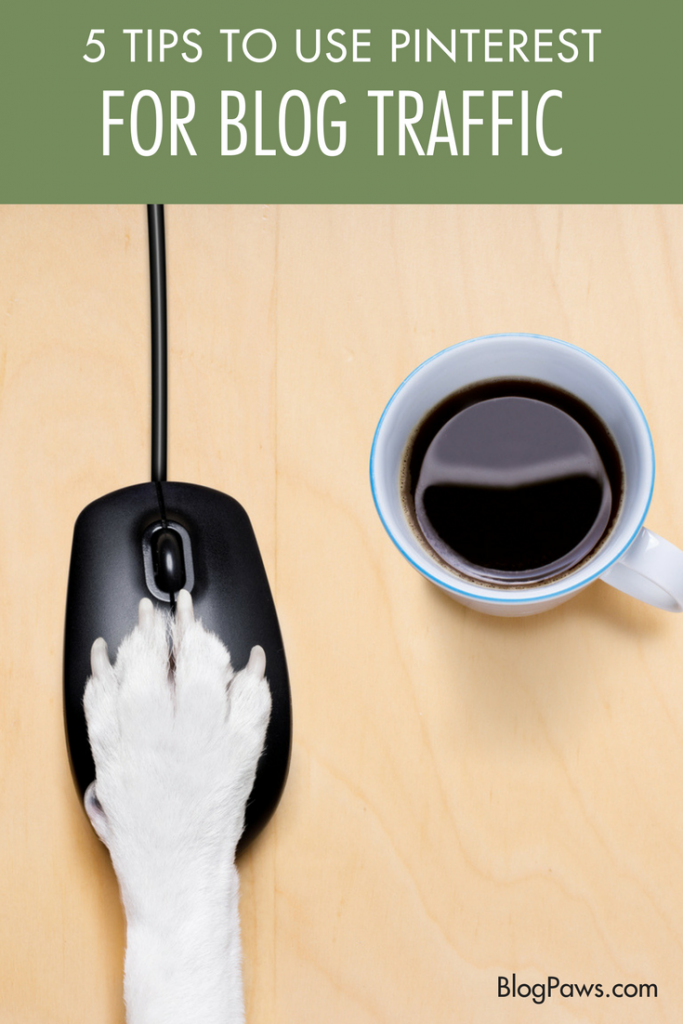 Know What Your Audience Wants
Most recently, Pinterest's algorithm prefers 80 percent of your pins come directly from you, with 20 percent other people's pins. If you aren't sure what your audience wants from a pin, this could stagnate your growth.
"Every month on Pinterest, 150 million people around the world look for ideas, find the ones that matter most to them and save with a tap," as noted in Pinterest 100 for 2017 recently released PDF.
The latest Pinterest 100 report highlights 100 trends spanning style and home, travel, food and drink, wellness, hobbies, hair and beauty, kids and special events.
Here's the Clickable Scoop: The Pinterest 100
Use the Latest Pinterest Tools
Successful Pinners have a strategy, plain and simple. Consider the ever-evolving tools from the folks at Pinterest to add more flavor, focus, and strategy to your pins.
The latest Pinterest tools include: Instant Ideas, Shop the Look, and Pinterest Lens.
Get the Clickable Details: Pinterest Adds More Tools
Size Matters
Yes, the right image, the proper text, and a clear call to action with descriptive text all are important, but size matters big time, too. If you are taking the time to create a pin, then by all means take the time to create the properly sized pin.
The general size range according to Pinterest is 600 x 900 px (2:3 image ratio) up to 735 x 1470 px.
Learn More: Get a Primer on Pinterest Images.
Create a Dedicated Pinterest Blog Board
When folks search for your blog posts on the Internet, what phrases or words are you trying to rank for? The same goes on Pinterest. For example, let's say you have a Pinterest board called "Everything Cat Litter" where you post reviews, recommendations, and all related cat litter based post. If someone comes to Pinterest and is searching for "Everything Cat Litter," your result may show up if you properly optimized the image.
Create a board on Pinterest specifically for your blog posts. Followers on Pinterest can easily access your posts and you have a place to show brands, advertisers, and others with whom you want to work.
When you write a blog post, pin it to your blog's board on Pinterest along with:
The perfect pinnable image for that blog post;
An optimized Pin description about the post;
A link directly to your blog post when the Pin is clicked;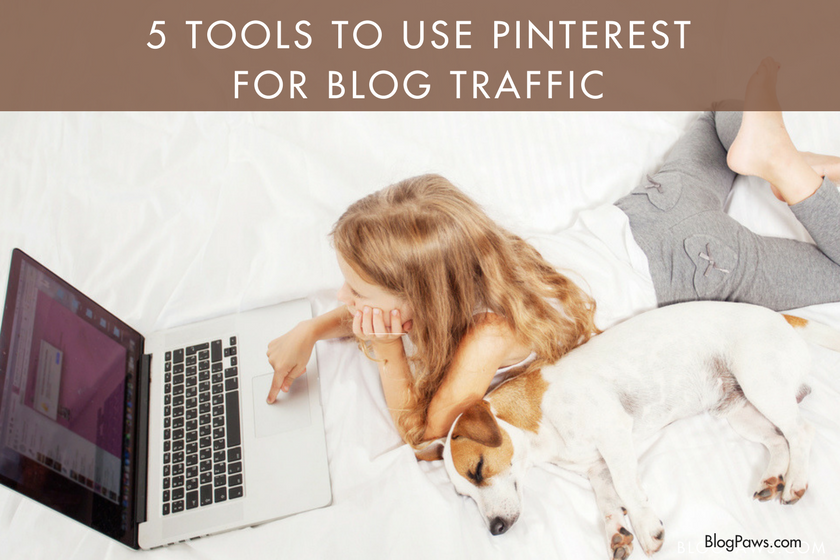 Put the Social in Social Media on Pinterest
For all of the smart marketers and tips online about Pinterest for blog traffic, the most overlooked is the most obvious: Be social. I have a dedicated portion of my day where I engage with social platforms. For Pinterest, here are a few tips to help your pin engagement and clicks:
Pin quality content that folks actually care about: Fuzzy, small, pixelated is out.
Ask yourself if a random stranger would know what the pin is about simply by eyeballing it. A photo of a dog with a bag of food = no; A photo of that dog with the food and the title of your blog post in text overlay consistent with your brand = yes.
Repin your followers' pins and comment to let them know you were there.
Check out your blog and other social media platform comments. Answer those questions and comments in a Pin. If someone asked a cat litter question in your blog comments, it is likely another person has that same question.
Don't Stop The Pinterest Love Now
Get a refresher below or start jumping in, feet first, to these oh-so-Pinnable and helpful Pinterest posts:
Using Pinterest to Drive Traffic
Pinterest Tips for Better Blogging 
P.S. Pinterest
Go face to face with It's Dog or Nothing at the BlogPaws 2017 Conference in Myrtle Beach, South Carolina this May. She's the Pinterest expert on the social media workshop panel.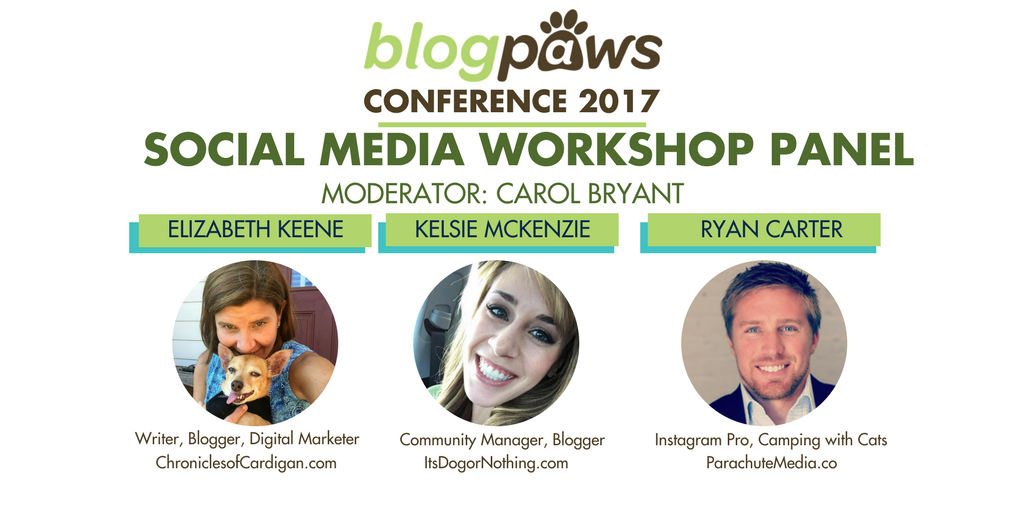 Learn more here: BlogPaws 2017 Conference
What's your biggest obstacle on Pinterest? Do you like the platform?
Carol Bryant is the Marketing and Social Media Manager for BlogPaws and runs her own blog, Fidose of Reality and its fundraising arm, Wigglebutt Warriors. When not busy playing with her Cocker Spaniel, Dexter, she stays far away from cooking. Her trademark is her mantra and is tattooed on her arm: My Heart Beats Dog.®
Images: Javier Brosch/Shutterstock.com and Gladskikh Tatiana /Shutterstock.com