A good story that is well told, SEO friendly, solves a problem, and is rich in resources, fact, and actionable takeaways are the elements of a solid blog post. Couple that with shareable, high-quality images and/or video, and, as Jay Baer says, you can "atomize your awesomeness." Knowing how to write organic blog posts for paid content is an art, and a very achievable one at that.
What if you are being paid to blog a post? It's the generation of branded content, so keeping your posts as organic as possible—even if you are being paid—is a great balancing act. Grab hold of the balance beam, as here are four time-tested power tips to keep your posts super organic even if the content is paid/branded.
Be Authentic: Tell a Story, Not an Infomercial
Do you sit through commercials or fast forward through them on a DVR or digital device? We all want to get back to the story, the reason why we are sitting down to watch television shows in the first place. The same holds true with paid blog posts: Your readers are more likely to stick around if you tell a story and not host an advertisement.
Example: When working with Natural Balance, a brand I believe in and use, I infused video, images, and a SEO-friendly, searchable title that solves a problem. The title of my post is, "How to Determine the Quality of Dog Food."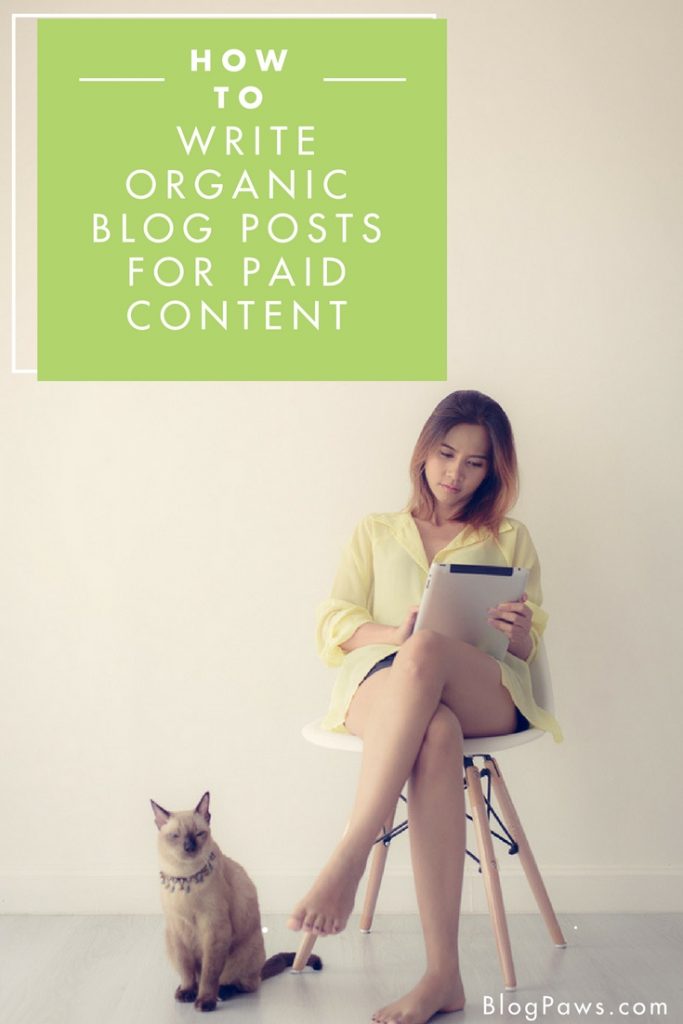 Be Searchable: SEO Friendly Titles That Deliver
Take a unique spin on a tired concept. How many times can one actually blog about pet food and expect authentic reader engagement? Most pet parents will switch pet food at some point in their pet's life. Your blog post delivers the step by step they need and how you did it with success.
Important: If you promise something in the title, you must absolutely deliver in the body of the post. Readers have a short attention span and giving them less than promised material is a blog killer.
Insider Tip: When I am reviewing an actual product, I start thinking about titles based on the real experience.  Examples:
My Cat is Obsessed With This Toy
My Aquarium is So Much Cleaner With These Tips
What Makes My Ferret Live Happier?
Dog Food That My Dog Begs To Eat
Be Multimedia: Infuse Video and Re-purpose
Drop the search engine and SEO-friendly train of thought for a moment. If you are considering a new cat toy with a $40 price tag, wouldn't you want to see if it is fun, entertaining, and if cats generally like it first? I sure would! As a human, we are curious and want to see and hear what others have to say about a product. Video is all that and a milkshake.
Adding video to a post enables your readers to get to know you, provides a better sense of the product in action, and bonus, sweet bonus: Pets in videos doing fun, cute things are always a win and more shareable.
Example: In her post, CBDs for Dogs: Can Cannabinoids Help My Dog, Gone to the Snow Dogs infuses an SEO-friendly title, a YouTube video, images, and her own experience with the product.
Be Timely: Make Evergreen In the Moment
Writing sponsored evergreen sponsored content can be done! In addition to the tips provided by our Director of Content, Maggie Marton, make a timely mark with Instagram Stories for sponsored blog posts.
As of this writing, Instagram Stories allows for clickable links to business profiles on the platform that have 10,000 followers or more. Tell a tale with your blog post and tag the brand in your Instagram Stories.
Is there an in-store offer or time-sensitive coupon associated with your sponsored blog post? Shout about it and share it with an Instagram Stories clickable image back to your blog post. Here's a screenshot to a BlogPaws post featured on our IG Stories: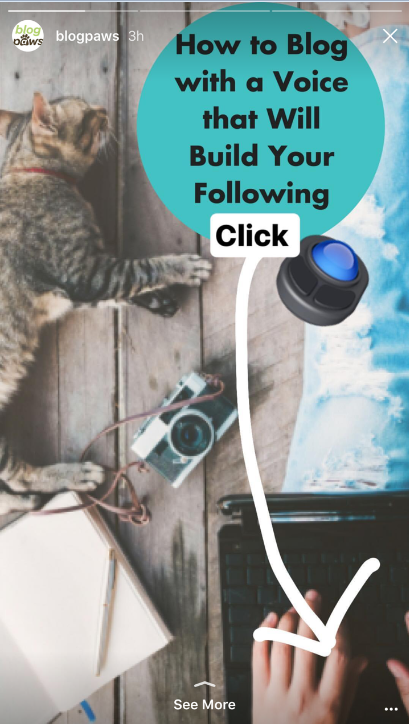 You need to tell people to click and show them where to gain access to the link. You can instruct folks to swipe up or click 'SEE MORE.'
Is your blog post a DIY infusing a brand who sponsored the post? IG Stories is a gift for you! Show a few tips with screenshots or video in the IG story and then end with a static image and a CTA to click for full instructions on your blog post. The possibilities are endless.
Repurpose Instagram Stories by saving them to your mobile phone and then put them on Facebook.
Get the Size Right: As of this writing, the proper IG Stories photo size is 1080 x 1920.
Baffled about using Instagram and Instagram Stories? Check these posts out:
How Bloggers Can Use Instagram Stories for Success
How to Make Pictures Pop on Instagram
How I Grew My Instagram Following 25% In One Month
What are some ways you keep branded content feeling fresh and organic? Let us know below!
Images:I AM NIKOM / Happy Together / Shutterstock
Carol Bryant is the Marketing and Social Media Manager for BlogPaws and runs her own dog blog, Fidose of Reality and its fundraising arm, Wigglebutt Warriors. When not busy playing with her Cocker Spaniel, Dexter, she stays far away from cooking. Her trademark is her mantra and is tattooed on her arm: My Heart Beats Dog.®