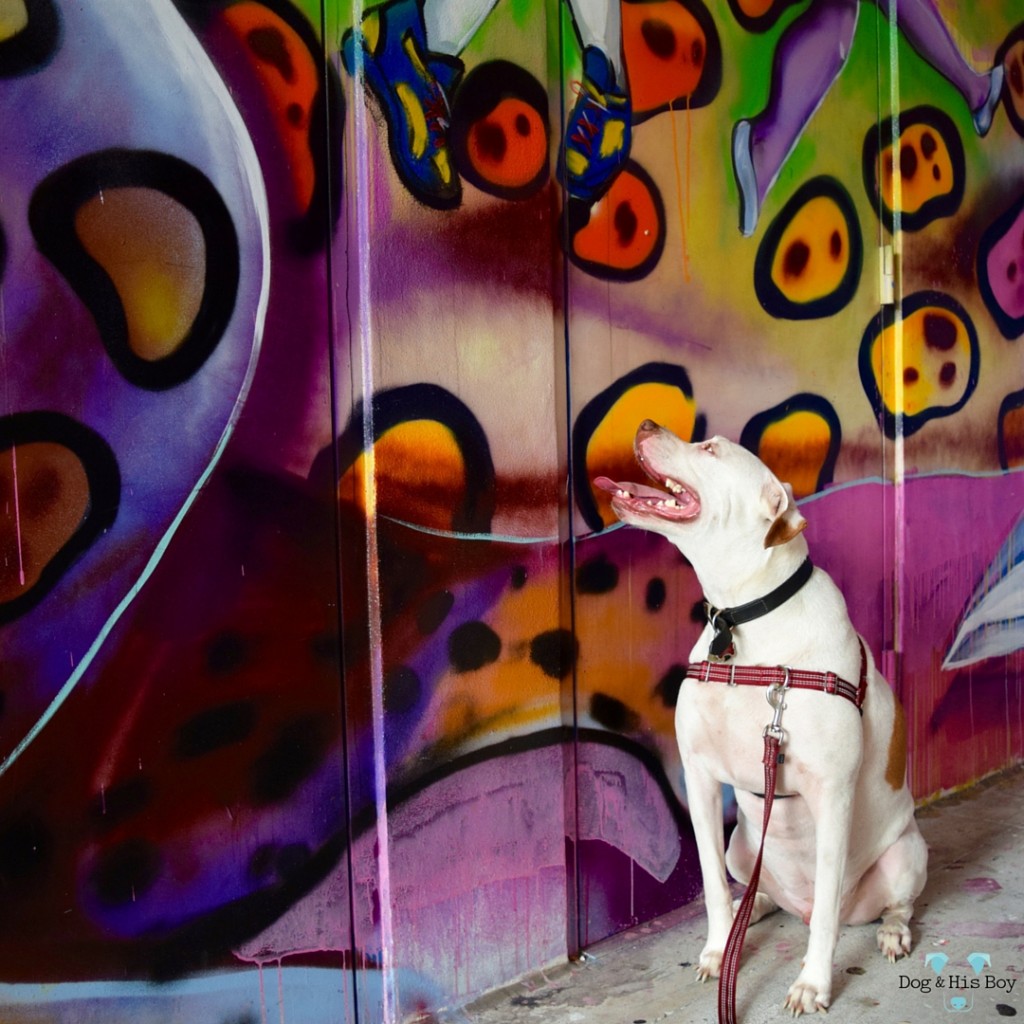 After months of floundering and failing on Instagram, I felt frustrated. I wasn't seeing the growth, engagement or the traffic to my blog that I wanted. I knew other bloggers and social media influencers were using Instagram successfully, so why wasn't it working for me?
Instead of wallowing, I decided to take action!
First, I took a step back to think about how I could better use Instagram to support my mission as a deaf dog blogger while increasing my Instagram following and engagement.
Once my goals were clear and I had a plan in place, I began to use Instagram strategically. So what happened? Within the month of May, I increased my following by 25% and my engagement by over 15%! Here's how I did it.
What You Should Know
The goals and action steps below are unique to me, my goals and my mission. You may have different objectives, a different road map and perhaps different results- the only right way is the way that works for YOU!
Still, I hope that by sharing how I created a strategy, implemented a plan and, ultimately, exceeded all my goals, that I will inspire you to create a plan for yourself that will lead you to success!

Thinking About Instagram Differently
There are many great things about Instagram, but driving traffic to my blog isn't one of them. I suspect this probably true for most bloggers. Still, having an Instagram presence is important.
Since I wasn't getting much blog traffic from Instagram, how I could approach it differently while still supporting my mission as a deaf dog blogger? For me, the answer was simple: I changed the way I was thinking about Instagram!
I stopped sharing random photos of my dogs with no consistent message and throwing in new blog post here and there. Instead, I decided to begin creating stand alone pieces of short form content for my Instagram audience, content that also supports my mission.
Whether it was a fun photo with an edgy caption or practical information about deaf dogs with a relevant photo, the content I created always aligned with my mission. I still share new blog posts or freelance writing articles on Instagram but in a different way and with different expectations.
Once I had decided to approach Instagram in a new way, it was time to set some measurable goals.
When I started this project, I had less than 950 followers. I wanted to hit that magic number 1000, but attracting 50 new followers felt too easy. I wanted to challenge myself, so I settled on reaching 1100 followers by the end of May. It felt like an aggressive goal but I had nothing to lose!
Defining My Audience
As a deaf dog blogger, the deaf dog community will always be the core of my following. However, there are other communities that interest me, that I wanted to connect with and that I believed would be genuinely interested in my content, too.
By defining who these communities were, I was able to implement a more effective strategy. To help me stay focused, I limited myself to just a few new target groups:
Street Artists (and People Who Love It):

So much of my photography features graffiti and street art, so this was a natural fit.

Dog Dads:

I'm a dog dad myself, so we have lots in common.

The LGBT+ Community:

Um, duh!

Miami:

Since I had never connected with my local community, I knew engaging with my neighbors offered lots of opportunities.
Using Hashtags to Connect
Once I defined who my audience is and who I wanted it to become, I chose relevant hashtags to use and follow. When choosing my hashtags, I selected ones that were meaningful but neither too broad nor narrow in scope.
Here's an example: Instead of just using #streetart (I didn't want my post to get lost among 18,900,000 posts with that hashtag!), I used #miamistreetart,  #wynwoodwalls or others. Using these more targeted hashtags helped me reach people interested in Miami, it's art districts and the street art community. Three communities, one hashtag…Winning!
I also used these hashtags to find new content that I was genuinely interested in. I followed new accounts that spoke to me, liked their photos and left meaningful comments!
I cannot overstate how important it is to truly engage with other people's content. Liking something is great, but commenting on it is golden! When you do, others will begin to interact with you, follow you and engage with your content. You begin to build relationships which creates trust which leads to influence!
An Instagram Editorial Calendar
I knew I needed to post consistently and sharing once a day felt doable. Bonus: Posting every day helped me quickly bury old crap photos beneath quality content I was proud of! 
To accomplish this, I created purposeful content ahead of time. Some content was created for one community while other posts were relevant to two or more of my target groups. I thoughtfully chose photos to share and then created written content that was relevant to that photo. Sometimes, I wrote the content first and then took photographs to support it.
I mixed up light and fluffy with more meaty content. Education is important but so too is fun! By blending my content, I kept my audience kept coming back.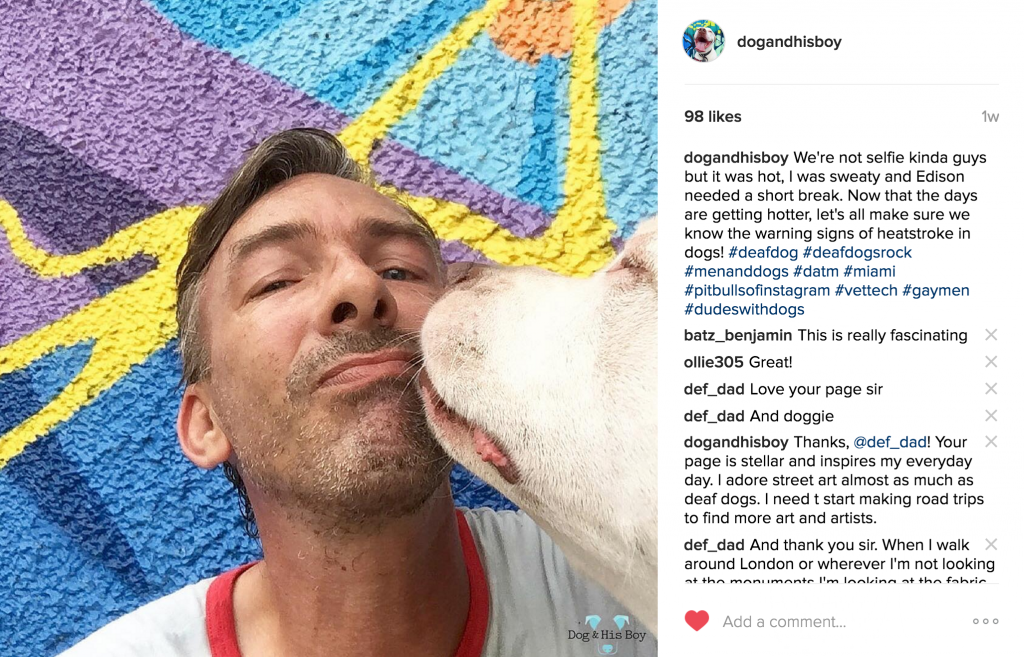 The Results & Some Takeaways
By the end of May, I had 1188 followers, a 25% increase.

My Instagram audience is significantly more engaged than on any other platform.

For the first time ever, I started to get 100 likes on my photos. That was a significant increase in engagement for me and was a psychological win!

Based on the results from May, I have continued my strategy and I am still growing. As I write this in the middle of June, I have increased my following by 18% since June 1st, and I have over 2 weeks left in the month.

Increasing my engagement and using targeted hashtags resulted in my posts beginning to trend on those hashtags. Every day, my post trends on at least one hashtag, usually more. Not only does this mean potentially more eyes on my content, it is feel-good validation and motivates me to do better.

I have seen a 30% increase in blog traffic coming from Instagram. This one really surprised me!
Instead of viewing Instagram as a chore, as one of those things I have to use because I'm a blogger, I now find myself loving Instagram! It's the first app I open in the morning and the last one I close at night. The point of this post is not to humble brag, but to share with you how I blew past a pretty aggressive goal in a short period of time. For me, this is a long-term strategy that is just beginning to pay off.
Stop by Instagram and say hi! You can find me at @dogandhisboy. If you're coming to the BlogPaws 2016 Conference in June and you have questions about Instagram, please come talk to me!
In addition to his role as the BlogPaws Campaign Manager, Bernard Lima-Chavez is a deaf dog pet parent, blogger and freelance writer. He shares his life with with deaf dogs, two hearing dogs and a whole bunch of cats. You can find him at Dog & His Boy.