The biggest question posed in blogging communities, including ours, is: "How can I make money at this?"
Whether you started your pet blog to become a full-fledged business, as an extension of an existing business, or as a side project or hobby, there comes a day when you receive a pitch from a marketing depart. Or you're invited to join an ad campaign or an affiliate network. The ways to earn an income from your blog are only limited by your imagination. Today, let's look at three of the most common ways to monetize your blog:
Sponsored Content
Writing paid posts on behalf of a brand allows you to do what you do best–create a compelling blog post–while earning a paycheck. Because you've developed an audience and influence with that audience, brands hire you to become an extension of their marketing team. You're sharing their product, service, and messaging to folks who already trust you. It's easier said than done, of course, and we've written extensively on ways to help influencers succeed in campaigns. Start here to learn the fundamentals to develop your sponsored content skillset:
First, check out this three-part series on How to Be a Successful Campaign Blogger. We looked at the campaign application process–what works and what doesn't–and crafting a compelling campaign post that gets you hired again and again, plus how to use TapInfluence. Then, we expanded upon those basics with two posts in response to all the questions we get about why bloggers might or might not be selected to participate in an influencer campaign. First, we took at a look at why you might not get picked for an influencer campaign, then we looked at strategies to make you more competitive.
Ads
Online advertising has shifted dramatically, most notably with Google's removal of side ads in search results. If you're interested in running ads on your site with the intention of earning a passive income, the reality is that it's lucrative for few bloggers. For simplicity, you can join an ad network (do a quick Google search for ad networks in your niche… you'll find dozens). They deliver the code right to you. You install it on your site and that's that. Most networks pay out once you hit a certain threshold. Of course, the more eyeballs on your site, the more money you'll make.
Another option is to sell ad space yourself. Decide what real estate on your blog is up for sale: a banner across the top, tiles along the side, the footer, in every post, whatever you can think of. Then, set a price for those spaces and work independently with brands to sell that space. It's a more difficult road than joining a network that takes care of everything for you, but you won't have to share a cut of your revenue while retaining more creative control over what content appears.
Affiliate Marketing
April's #BloostYourBlog10K challenge capitalizes on affiliate marketing. How is affiliate marketing related to growing your blog? And how can you use affiliate marketing to make money? I went straight to Aimee Beltran, Director of Community Education, to find out. "So, what does affiliate marketing have to do with the #BoostYourBlog10K challenge? Let me explain. Blogging is a  lot like peeling back the layers of an onion. You can remove the layers but together, all of the layers create the onion. Blogging is the same way. There are several processes that have to work together in order to be successful. You can't do one without the other," she said. "You can work on boosting your page views. You can work on adding affiliate links. However, what is the end goal of getting more page views? Making money should be a goal if you're looking to build a business around your blog. That said, you'll want to monetize the heck out of those page views and then promote them like crazy!" To learn more and to figure out how to apply these strategies to your site, join the challenge to boost your blog while earning revenue.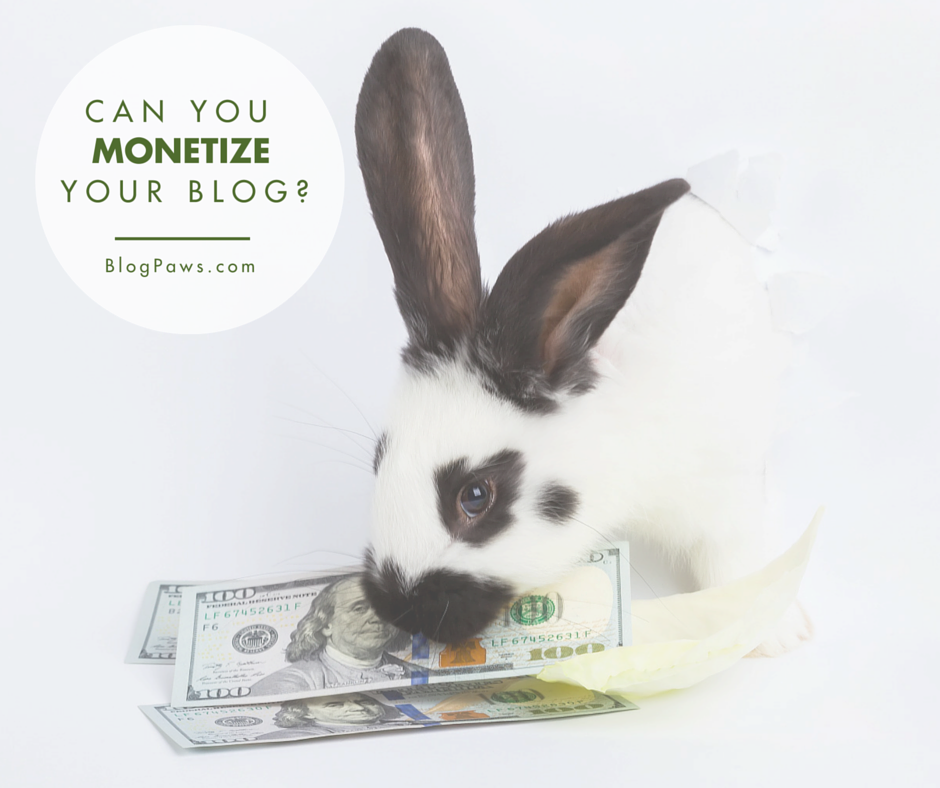 What questions do you have about sponsored content, ads, or affiliate marketing? How do you monetize your blog? What's worked and what hasn't? We'd love to hear from you and your experiences; we can all learn from each other!
Maggie Marton serves as the BlogPaws senior editor. When not hiking with her two pit mixes, Emmett and Cooper, or playing with Newt the Cat, Maggie writes about them (and the pet industry) at ohmydogblog.com and maggiemarton.com. 
Images: Bilevich Olga/Shutterstock.com and iava777/Shutterstock.com