An ambassador is someone who shares in a mission and helps support it every step of the way. Each year, BlogPaws selects a group of pet bloggers as ambassadors to the conference. They are chosen for their professionalism and talent in social media. Each blogger has demonstrated a clear understanding of the BlogPaws Mission: Shaping Social Media Excellence, Influence and Education One Amazing Pet Parent at a Time!
We want all of you to pay attention to these folks because they are your go-to resource and available to assist with all things concerning the BlogPaws 2016 Conference, starting now and going through the time of this year's conference. This years' BlogPaws Conference is our 8th and will be held at the Sheraton Wild Horse Pass Resort near Phoenix, Arizona, from June 23rd through June 25th, 2016.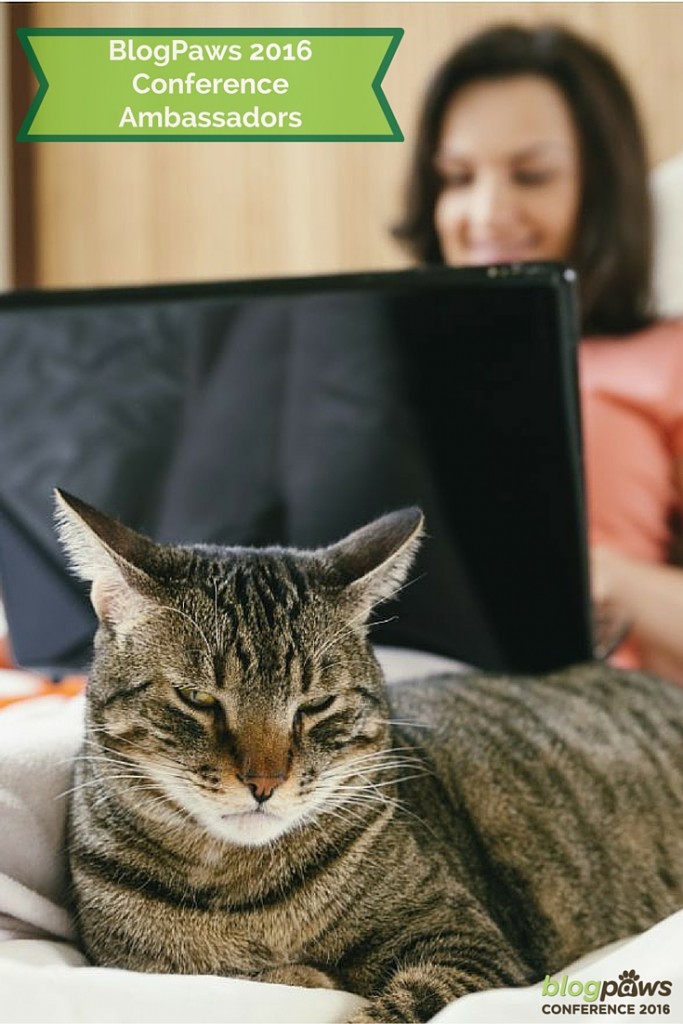 Who and What is BlogPaws?
BlogPaws is an inclusive, global community of pet enthusiasts who write about and support pets via social media. We connect brands with pet parents and pet parents with each other, 24/7/365. Whether you've been thinking about blogging or improving social media or you've been blogging for a long time and want to improve your skills, network, and learn, the BlogPaws Conference is the place to be. The conference is capped at between 500 and 600 attendees for a more intimate, personal experience, culminating with a Red Carpet event to celebrate the pet industry's only Pet Blogging Awards judged by a distinguished panel of professionals, not by popular vote.
The BlogPaws 2016 Conference Ambassadors who are here to help you succeed are: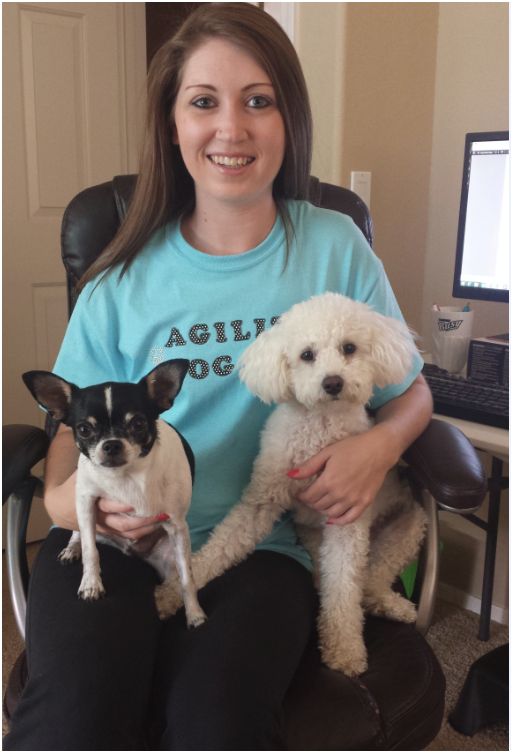 Amanda Yantos: Dog Mom Days
Amanda is located in Gilbert, Arizona, not far from the home of this year's conference. Her blog, Dog Mom Days, chronicles Amanda's daily life as a dog mom, which includes animal rescue, DIY, agility, dog modeling and product reviews. Her family of pets include: Wynston, a 4-year-old Chihuahua; Khloee, a 1-year-old Maltese/Poodle; McKenzie Rae, a 2-year-old Whippet mix; Joey, a 5-year-old tabby cat; and Sadie, a 5-year-old Calico cat. She attended her first BlogPaws Conference in Nashville so could learn more, expand her career, meet fellow bloggers and continue to pursue her dream.
Fun fact: Amanda used to professionally race cars!
Connect Socially with Amanda:
Dog Mom Days on Facebook, Dog Mom Days on Twitter, and Dog Mom Days on Instagram
Deb Barnes: Zee & Zoey's Cat Chronicles
Deb resides in Coral Springs, Florida, and is the founder of an award-winning blog devoted to all things cat from the humorous, to reviews and giveaways, to education, and more. She has seven cats: Zee (10), Zoey (7), Mia (6), Peanut (6), Rolz (6), Kizmet (3), and Jazmine (2). Deb has attended the BlogPaws Conferences to become a better writer, learn about new trends in the pet industry, make contacts with other bloggers and industry leaders, develop camaraderie and make friends , and to sharpen her social-media and outreach skills. She has been to four BlogPaws Conferences.
Fun Fact: Deb says she does not sleep with her cat ears on and she does not always wear leopard print!
Connect Socially with Deb: Zee & Zoey on Facebook, Purr Prints of the Heart on Facebook, Zee & Zoey on Twitter, and Zee & Zoey on Instagram
Elizabeth Keene: Chronicles of Cardigan
A resident of Richmond, Virginia, Elizabeth describes her Chronicles of Cardigan blog as, "A humorous and (sometimes) unconventional chronicle of my life with Jon Farleigh and Dewi (my two Cardigan Welsh Corgis), three (okay, SIX!) rescue cats, a husband and some kids. But really, it's 97.6% me saying interesting things about pets."
She says the personal connections she's made at BlogPaws – including way back in 2011 when she was a terrified newbie – have given her confidence, purpose and the courage to push through. This will be her 5th BlogPaws Conference!
Fun Fact: Elizabeth lived on a sailboat in Guam for two days when she was 19. It was supposed to be for the whole summer, but her brother (Naval officer/his boat) said she was too high maintenance and sent her back to Virginia. (Which was fine by her, she says, because she missed her cats!)
Connect Socially with Elizabeth: Chronicles of Cardigan on Facebook, Chronicles of Cardigan on Twitter, Chronicles of Cardigan on Instagram
Marjorie Dawson: DashKitten.com
Marjorie is our very first International ambassador, hailing from Lower Hutt near Wellington, New Zealand. Her Dash Kitten blog focuses on cats worldwide from their home in Middle-Earth, New Zealand. The blog has a growing tech help section which aims to help tech newbies needing a paw when faced with Twitter, bit.ly, and other social media outlets, PLUS an Animal SOS page to help urgent cats reach out beyond Facebook.
Marjorie has a bevy of cats, including Silver and Miranda – siblings (4), Natasha (3) and Phoebe (2), Harvey (11), Dusty (14) recently adopted to save him from euthanasia, Dot Kitten (8), Sienna (5) (tortie), Jack (8-ish) (ginger), Miranda, Silver, Harvey, Dusty and Phoebe who are Team Dash Kitten.
As one of her many BlogPaws Ambassador goals, Marjorie wants every blogger to look beyond the borders of their own country to exchange knowledge, fun, and support with each other worldwide.  She will also be in attendance at the conference all the way from New Zealand: Her first in-person BlogPaws!!!
Fun Fact: She rides a motorbike and likes to make things: From jewelry at whskr.com to learning to be a GoPro expert. Marjorie is actually English and flew to New Zealand with four cats 10 years ago.
Connect Socially with Marjorie: Dash Kitten on Facebook, Dash Kitten on Twitter, Dash Kitten on Instagram, and @Whskr on Twitter

Welcome to the pack, ladies, and we look forward to having you work with us!
Now that YOU know the Ambassadors, connect in person with them at the BlogPaws 2016 Conference. Registration is open and tickets are selling!!!
Here's what happens in under 3 minutes at a BlogPaws Conference:
Top photo: Shutterstock