Post by Blog Manager Robbi Hess 
Do you ever look at your blog and wonder if it is just as hungry as your pets? There are times it takes effort to feed your pet blog but the rewards to pay off even a bit of overfeeding won't lead to them (and you) needing more exercise to work off the excess! I've found at least five ways to feed your pet blog so you will feel productive, so your readers will want to come back for the fresh content you're offering and in a way that won't have you stressing out!
There are likely days when it may seem easier to climb a mountain or swim the widest ocean than it is to write a blog post. This can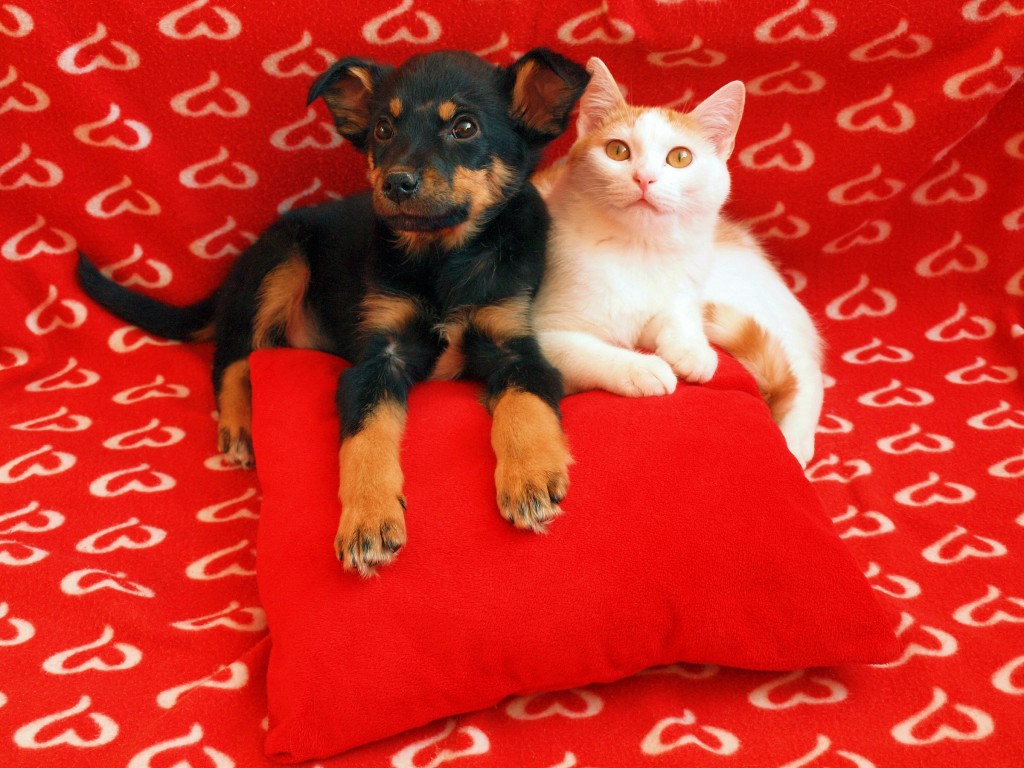 be especially true if you're a prolific pet blogger who likes to keep the fresh content coming to your readers throughout the week. Here are my top five ideas for coming up with content to keep that hungry pet blog full:
 Ask questions of your readers. Do a poll on Facebook or ask survey questions on your website. Choose a topic that is of interest to you and ask three to five questions. Use the information you garner from those questions to formulate blog posts or to put together an infographic. In the BlogPaws Community we ask questions of the members of our Pet Blogger Influencer Group and are gathering that information so we can bring readers content they want to see and to also let pet brands know that pet bloggers are a force to be reckoned with!
Look through your blog's archived posts. Did you blog about something that is now new again? Is there a topic you covered that has been in the news recently? If so, jump on the trending topic, updated your post and get it ready for your readers. In the blogging and social media world there are always new platforms and new best practices you should be using for social media; this provides you a plethora of content you can rework and reuse. Write evergreen topics on your blog then go back and revamp them when the time rolls around. What is evergreen content? It's that content that rolls around every year: Top New Year's Resolutions for Pet Owners, Best Gifts for Pet Lovers, Fourth of July Safety Tips… you get the idea. When you're making your annual editorial calendar try to find a different evergreen topic you can use every month (that will give you a 12-topic head start when you make your editorial calendar the following year)
Attend conferences, trade shows or seminars based around your area of expertise or in areas in which you wish to expand. Mixing and mingling with individuals in your industry is a great way to pick their brains and may help you uncover new avenues and topics of blog posts. Attending a pet industry conference like BlogPaws 2014 is a great way to meet social media superstars and in the intimate setting of the conference you are likely to have an opportunity to meet them, shake their hands and maybe even ask a question or two.
Make sure your niche isn't too narrow or it will be difficult to keep up with the feeding of your blog. If, for example I wanted to blog only about the care and feeding of your first turtle… what will I blog about once you've moved onto your second turtle or a different species entirely? It's great to have a niche, just make certain it isn't so narrow that you have no room in which to maneuver and find new topics to cover. I can certainly blog about my diva Poodle and my crazy calico cat but I also intersperse social media topics, lifestyle tips and other items of interest to those who read my blog posts. I didn't narrow my niche to my Diva Poodle And Our Cross Country Road Trip… that road trip might make for some amazing blog posts but if I've "announced" that as my blog name and topic what happens once the road trip is over?
Interview industry experts. Set aside a day a week to for interview style blog posts. Talk with your friends on social media to see if they'd be interested in being interviewed. If you've read about someone doing something amazing in the pet world, contact them to see if they want to be interviewed. Make it an easy post by having a Five Questions With Pet Industry Expert XYZ, for example. Make it easy on them to answer and easy on yourself to post. If you're good with Skype and video technology and if you live close to a potential interview subject do a video interview and post that on your blog.
What do you do to nurture and feed your blog?