There are creative ways to work with brands so that your sponsored content is evergreen, shareable, helpful, and solves a problems for your readers. Those elements, when combined, and topped off with a successful social push, will make you the apple of a brand's eye.
Here are four standout sponsored posts, why they are creative, what is special about them, and how you can replicate their success: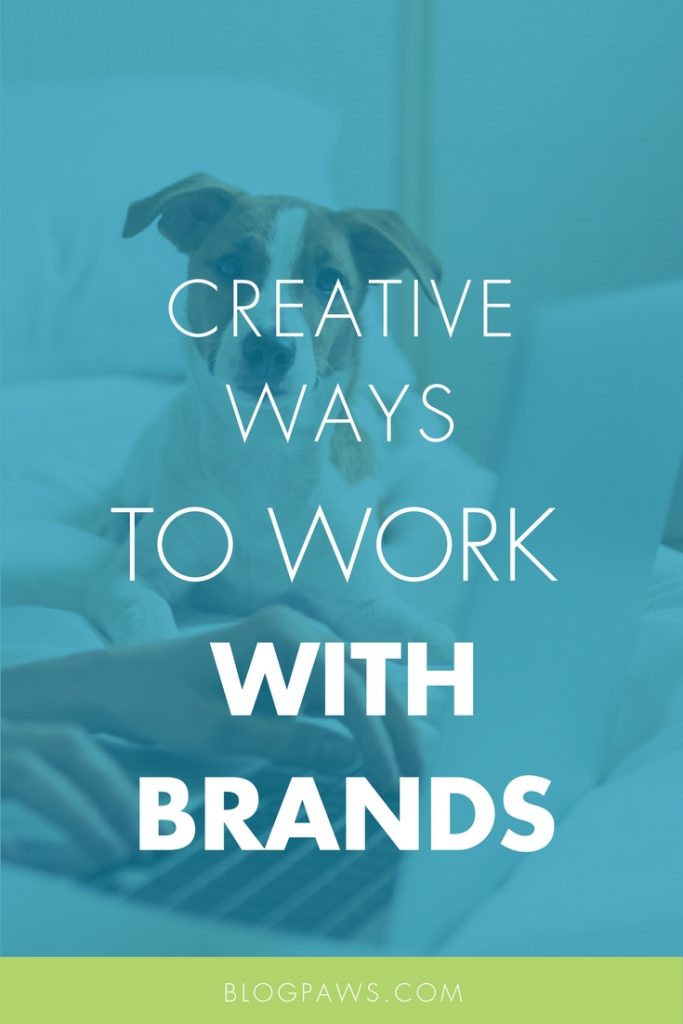 Blog: Sundaes and Flip Flops
Brand: Therabis
Link to Post: It's Never Too Late To #GrabtheLeash And Go On An Adventure
Stand Out Creativity:
The hashtag for this campaign is #GrabtheLeash, so blog owner, Amber, incorporates the hashtag into the natural flow of the blog's title. From a search engine to a tweet, the first thing a reader will see is that all important "headline," and this one stands out.
Amber's dog, Butter, uses this product, and she tells a story. The reader is pulled into the prose. They want to know how the product helped Butter, and perhaps it would be a great fit for their pet, too.
Black dog photos: Anyone with a black pet knows it can be difficult to capture the pet in the right light. Butter shines like the star he is in these photos.
A clear Call to Action: A call to action is incredibly important, as the reader needs to know what you want them to do. Amber closes with this CTA, "If you have a dog who has anxiety, is hyperactive, itches uncontrollably, or has mobility issues, then I encourage you to visit the Therabis website, where you can learn more about the different formulas. It's never too late to #GrabtheLeash and go on adventures with your dog."  Notice how she tells you what to do if your dog has any of the issues mentioned. Many dogs have issues with joints, anxiety, and/or itching, so chances are the reader will connect and act on the CTA directive.
Blog: A Tonk's Tail
Brand: World's Best Cat Litter
Link to Post: It's Just #Alitterbitamazing #ad
Stand Out Creativity:
Stellar Images Galore: The average reader these days will stop to look at something for about three seconds. Consider that when you look through Lisa's post. The pictures stop the reader in their tracks because they are clear, on point, and high quality. She took the time to watermark her images. When working with brands, photos need to complement the words and show the reader why they  absolutely need to go out, get that product or service, and do so right now. Lisa hits a home run.
Her cats are using the product. The cats are not just standing by the product; the cats are acting out their lives as cats do and they are engaging with the product.
SEO Savvy: Branding, branding, and more branding. Without overstuffing the blog post with SEO-friendly words related to this cat litter campaign, Lisa works World's Best Cat Litter and its properties into the natural course of the text.
Personal Closing: The reader needs to connect with the blog post. If you want someone to take action, what did you do in that blog post to help them do so? Lisa closes with a personal pet peeve that resonates with cat parents.
Blog: Chronicles of Cardigan
Brand: Wellness RawRev
Link to Post: How I Exercise My Food-Motivated Senior Dog Indoors
Stand Out Creativity:
A Headline That Doesn't Scream 'Branded Content': Of course, many of us have food-motivated pets. Many of us have couch potatoes. This title is a problem solved. I want to know more. Elizabeth knocks this one out of the ballpark.
Multimedia Assets: Images and video are both dutifully used in this blog post. Better yet, the video is of Elizabeth's dogs in action. I want to see, tell me more…and video screams, you got it, I will show you, too, dear reader! The focus of the post, LeLe, is shown begging for her snack, and that's a win-win: The reader sees the dog and they know Elizabeth is telling the truth. Lele begs and loves to eat.
Pinnable image: This pinnable image is exactly what a brand loves in a sponsored campaign. It has a clear title, the image reflects that title, and the product is highlighted without being obtrusive. If you see this image in your Pinterest feed, you simply have to click and learn more.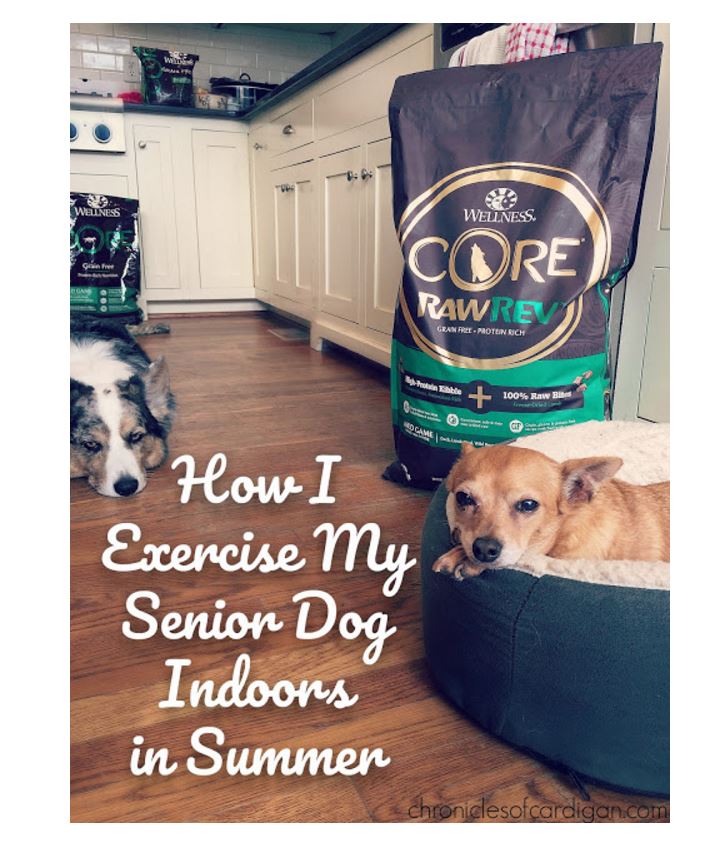 Blog: Kitty Cat Chronicles
Brand: NOW Pets Supplements
Link to Post: Breathing Easy and Feeling Good with NOW® Pets Supplements! | #NOWpetsSweeps
Stand Out Creativity: 
A Subheading Draws the Reader in: "Snotty Sophie's Experience with NOW Pets L-Lysine Pure Powder:" – Okay, who is this Snotty Sophie and how did she get help? The subhead is immediately connected with an image of Sophie, oh-so-adorable in a dress, no less. Emily pulls the reader in and keeps them there with the text and the visuals.
A Skyscraper Pinnable Image: The brand supplies a point-by-point breakdown about the product, and Emily is smart and savvy enough to use it and spotlight it. Larger, clearer, skyscraper images that solve a problem tend to perform better on Pinterest.
A Sweepstakes: Giving the reader the opportunity to try the product on their own pets is always a win, especially when coupled with a giveaway. Within a short but sweet and targeted box of information, Emily shows the reader what they can win, tells them how to enter, and then closes it out with ways the reader can follow the brand online. She shoots, she scores!
How to Write a Blog Post Brands Will Love
How to Write Organic Blog Posts for Paid Content
5 Tips for Creating an Engaging Sponsored Post
Create Compelling Click-Worthy Headlines
Your Turn
What do you do to ensure your sponsored content is getting the shares, likes, loves, and attention it deserves?
Carol Bryant is the Marketing and Social Media Manager for BlogPaws and runs her own dog blog, Fidose of Reality and its fundraising arm, Wigglebutt Warriors. When not busy playing with her Cocker Spaniel, Dexter, she stays far away from cooking. Her trademark is her mantra and is tattooed on her arm: My Heart Beats Dog.®
Images: George Rudy/Shutterstock.com and Africa Studio/ Shutterstock.com