Post by BlogPaws CEO, Yvonne DiVita
We just completed one of our last conference calls for the conference. You know which one I'm talking about? The one in exciting Nashville, ya'all?
As BlogPaws works out final prep for its seventh social media event we find ourselves exhausted, exhilarated and so eager to be back with our community, we can't even sleep! I know a number of you are feeling that way, also. I see your Facebook posts and tweets on Twitter and all the Instagram images with such great captions, it makes me laugh out loud.
What, you may ask, goes on behind the scenes of a final BlogPaws conference call with our amazing event planner, Rebecca? Here's a sneak peak:
For references purposes "R" is our event planner. "C" is Chloe. "M" is me. "T" is Tom.
C to R: "Did you get that last email?"
R to C: "I did."
C to R: "What about the other emails? About the pawty? Did you get the one about the exhibit hall? I sent you one about the general session too. Did you get them all?"
R to C: "I got them all. All 900 of them. Do I have to answer all of them today?"
R is quite the witty one at this time of our planning. Imagine the full minute of laughter here from M and T. (not the bank)
M and T, not the bank, chuckle. We understand. Because we get 900 emails every day, too. From all over – people we know and people we don't know.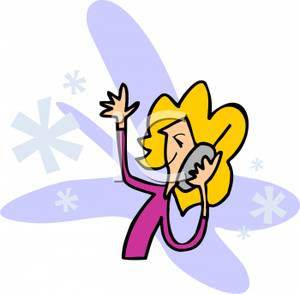 The conversation continues.
C to R: "Yes, all of them. Right now." There is a touch of seriousness in her voice and for a split second we all quake in our shoes!
Not really. We know C pretty well. She's tough, she's smart and she's talented. She's also full of enough energy to run an office building in NY City. Wait, I think she does run an office building in NYC. I need to check with Andrew. You know Andrew, don't you? He's the guy in charge of all, his office is on the roof.
The conversation continues.
T to R: "Do you need me to do anything about the techie stuff? I did connect with Julie and I think all is well."
M to T: "What about the sessions? There were issues with a few sessions."
R to M: "That's all taken care of, isn't it, T?"
"Yes, as far as I know."
"Whew!" M says out loud. "Is it just me or is this conference already wild and crazy?"
"It started out wild and crazy!" That from C… because her work gets wild and crazy in ways we will never understand. She's on a roller coaster ride from day one.
"We need to review the ice cream social," C blurts out. "And the program. Who's proofing the program?"
"I can do that," M says. "Do we have a sense of how many we're printing, now that we're going green?"
T pops in, "Very few."
R says, "We haven't decided."
C says, "As few as possible."
And so it goes. Behind the scenes, as the conference approaches, the team immediately connected have almost daily calls. When we're not talking to each other, we're talking to the REST of the team, Carol and Robbi and Felissa. Because their support and ideas are the true foundation of what happens at the conference. And then, there are the brands and the attendees and the speakers and the hotel staff and the sales staff and any number of other individuals who are key to making sure the conference happens on time.
I could go on. But, it's time for another call.
"Six days away," T reminds us.
"OMG!" There is a collective scream from all.
"And…" big pause… T goes on, "looks like we're sold out."
"Oh Gosh!" M manages to get out. "We all know what that means!" Big sigh.
"Yes, we do," C says. "It means, get back to work!"
And so we do.
See you in a few days! We hope you're enjoying the tips being shared on YouTube.