The dreaded online thief. Hopefully you've never encountered someone stealing one (or more) of your Instagram photos. It is annoying, anger inducing, and frustrating, but the good news is this: There is a way to take action and report a stolen Instagram photo. As part of your social media marketing, knowing how to protect your Instagram images is crucial. Here's how and a cautionary tale:
What To Do: Step by Step
File an Intellectual Property Theft claim with Instagram. Use this form to report content which you believe violates or infringes your copyright. Learn more about copyright and what it means to you. Here is a snippet of part of the filing process.
 Things you will need include: your contact info, a direct link to your stolen image, and a link to your original image.
That's it! You wait for the image to be removed.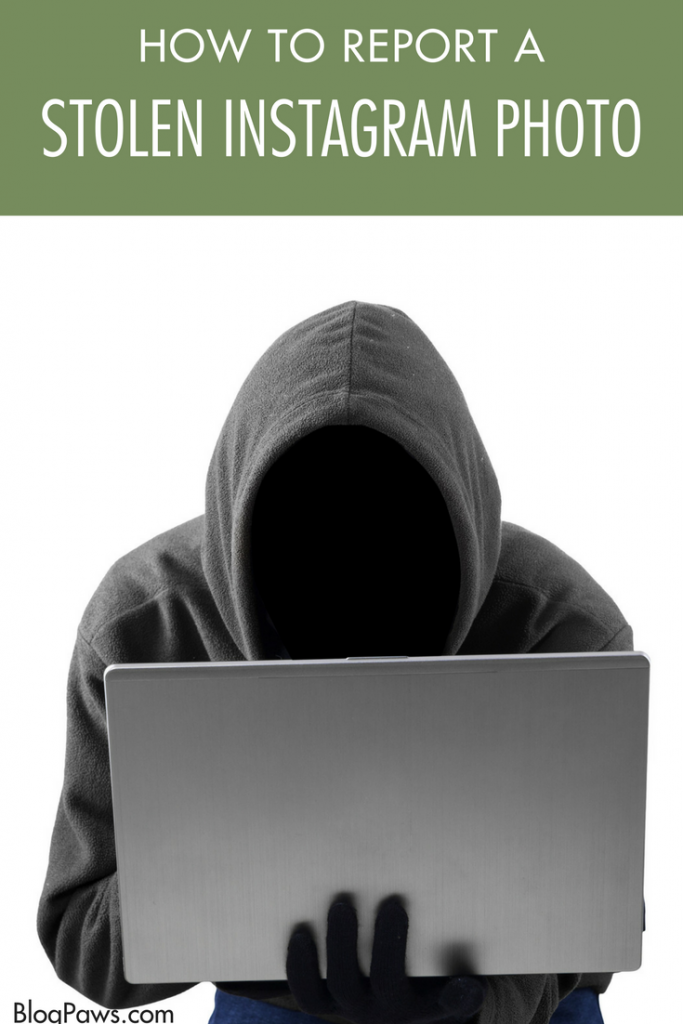 Things You Can Do To Protect Images Online
Always watermark your images. Yes, there are unscrupulous people who try (and succeed) in watermark removal using photo-editing software, but protecting yourself with a watermark is in your best interest.
If you do not own photos you took, it's best not to use a photo unless you have specific permission or a license/subscription to do so. Check out this blogger beware post to avoid issues.
Embed metadata automatically on your DSLR camera. According to PictureCorrect.com, "Most DSLR cameras today will allow you to add some metadata directly into your photography via a menu in your camera settings. This ensures that every shot made with your camera is injected into the digital thread of your image."
One of the best examples of this comes from a post I read last year from a BlogHer blogger. She blogged that she "grabbed one random picture off of Google and then a few weeks later I got contacted by the photographer who owned that photo. He sent me a takedown notice, which I responded to immediately because I felt awful that I had unknowingly used a copyrighted pic. The pic was down within minutes. But that wasn't going to cut it. He wanted compensation for the pic."
And thus her nightmare began. You can read all about her blogger beware post here.
One Blogger's Experience
BlogPaws Community member, Marjorie Dawson (@Whskr), recently filed an Instagram photo theft report and received this email:
Hi,

Thanks for contacting us. Before we can help, we need you to confirm that you own this account.

Please reply to this email and attach a photo of yourself holding a hand-written copy of the code below.

CODE HERE

Please make sure that the photo you send:

– Includes the above code hand-written on a clean sheet of paper, followed by your full name and username
– Clearly shows both the code and your face
– Is attached to your reply as a JPEG file

Keep in mind that even if this account doesn't include any pictures of you or is used to represent someone or something else, we won't be able to help until we receive a photo that meets these requirements.

Thanks,
The Instagram Team
Team BlogPaws is following her journey and will apprise of any updates.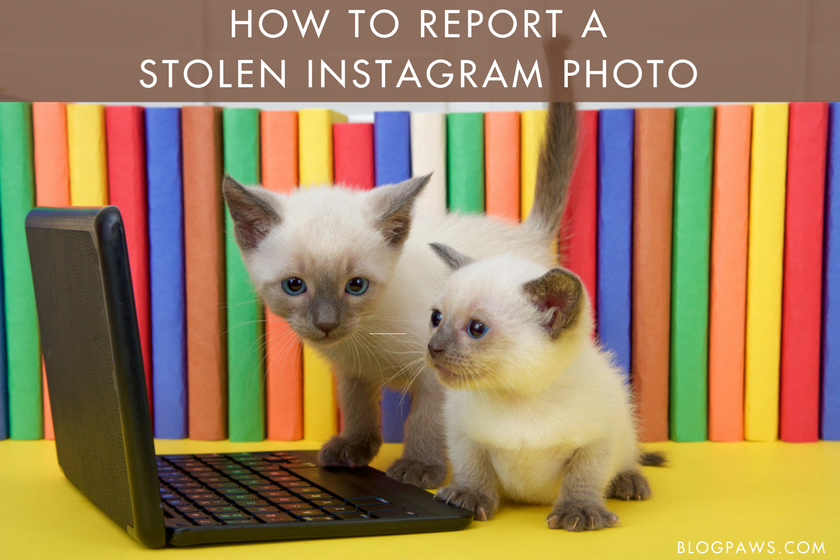 Don't Stop Now: Employ These Online Safety Tactics
Tips for Internet Security and Email
9 Blogger Nightmares and How to Handle Them
Learn More In Person
Join several hundred online influencers, bloggers, and social media pros from May 18-20 in Myrtle Beach, South Carolina, for the 9th BlogPaws Conference. We are pet and people friendly and will have experts on hand to discuss the topic of copyright protection, how to protect yourself online, and much more.
Snag your BlogPaws 2017 Conference ticket.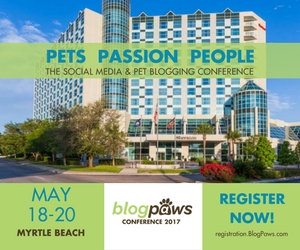 QUESTION: Did you ever have an issue with stolen images? What did you do?
Carol Bryant is the Marketing and Social Media Manager for BlogPaws and runs her own blog, Fidose of Reality and its fundraising arm, Wigglebutt Warriors. When not busy playing with her Cocker Spaniel, Dexter, she stays far away from cooking. Her trademark is her mantra and is tattooed on her arm: My Heart Beats Dog.®
Images:  Creativa Images /Rawpixel.com/Shutterstock.com