While most small business owners will agree that social media plays an important role in business success today, the process of creating and maintaining multiple social media accounts is often intimidating. This is especially true when you consider the time demands associated with owning a business to begin with! 
It's time to work smarter, not harder when it comes to your social media efforts! Today, I'm going to introduce you to 5 social media management tools that will help you to free your time while achieving social media success.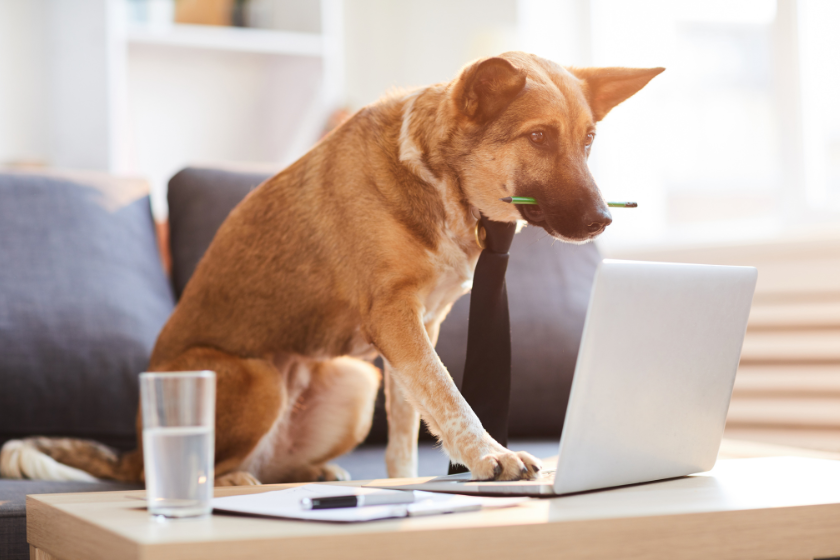 Why Should You Use Social Media Management Tools?
If there is one thing that most small business owners will say is in short supply, it's time! From organizing your business and staying on top of finances to making sales and hiring employees, the to-do list is never-ending. Where are you going to find the time required to stay on top of posting on social media regularly?
In order to build and grow your Instagram account, for example, you must create and publish regular Instagram content including pictures, reels, and stories. If your account isn't active, your audience won't be either!
All of this work can be completed manually each day, logging on and posting your content, tracking the success of your social media efforts and engaging with your followers. But that can be incredibly time-consuming. While some larger businesses will either hire a social media specialist within the company or outsource to a freelance social media manager, this isn't always in the budget.
I've got some great news. If you're interested in managing your own social media presence, there are some great social media management tools available at your disposal!
The benefits of using social media management tools include: 
Schedule your posts in advance instead of needing to go live each day

Freeing up your time with bulk scheduling

Tracking engagements and activity
The range of tools available ranges from low-cost or even free social media management tools with limited capabilities, ideal for small businesses and single-person operations, to larger investment options that provide additional features and functionality for enterprises and social media teams. For this reason, it's important to identify exactly what you are looking for and which option will best suit your needs.
Interested in help selecting the best social media management tools for YOUR business? Keep reading to find out more about some of the budget-friendly options available. 
5 Low-Cost Social Media Management Tools for Your Small Business
#1 – Buffer
One of the more popular social media management tools available and a tool that we use here with BlogPaws, Buffer is a user-friendly social media scheduler with great functionality. 
The tool is divided into three sections – Publish, Reply, and Analyze. Publish provides you with the opportunity to schedule posts to a wide variety of social media platforms including Facebook, Twitter, Instagram, TikTok, and more. For those interested in creating and sharing reels, the free account will allow you to schedule up to 10 reels to post automatically. 
Meanwhile, Reply and Analyze allow you to track activity on your accounts, create reports and engage with your followers right from the dashboard. In addition to the desktop version, Buffer is also available as both an easy-to-use Android and iOS app.
Buffer does offer a free entry-level but it restricts you to a total of 3 different social accounts and 10 scheduled posts. It also doesn't offer social analytics or options or engagement through its platform. Paid membership with Buffer starts at $5/month per channel with the Essentials plan.
#2 – Hootsuite
Another well-known social media management tool, Hootsuite is similar to Buffer in that it offers the ability to schedule content, track engagement, and analyze the effectiveness of your social media efforts all in one spot. It does have one additional feature, however, that isn't seen in Buffer, and that is the 'stream' tool. 
Stream is a social media feed that is constantly updating within the Hootsuite dashboard allowing you to monitor not only your social media accounts but also specific hashtags, keywords, and competitors. Hootsuite is also known for offering high-quality social media training through Hootsuite Academy. 
While some users find the Hootsuite interface a little more challenging to navigate than Buffer, others find that after the initial learning curve, the additional features available are worth the effort. Hootsuite can also be integrated with a number of other business tools including Asana, Trello, and Adobe Stock, allowing everything to work seamlessly in a single dashboard.
Much like Buffer, Hootsuite does have a free package that will allow you to schedule up to 2 different social accounts and 5 scheduled posts at a time. For $49/month, you can upgrade to a professional account that will allow for 10 social accounts and unlimited scheduled posts. 
#3 – Later
Another highly trusted social media management platform is Later. While you can add several different social media platforms to your dashboard, the main focus of this particular tool is Instagram. For this reason, it provides an easy-to-use visual content calendar, allowing you to control the overall appearance of your feed as you are planning out your Instagram editorial calendar and scheduling posts. 
Later also offers Instagram-specific training courses free of charge.
While Later does provide analysis and reporting options, it is important to remember that it IS largely focused on Instagram, meaning that it may not provide the most in-depth reporting for other social platforms. This may not be the best social media scheduler for those that are focused on growing multiple social platforms, but it's a great option for those prioritizing their Instagram growth. 
There is a free plan, but it is limited to scheduling just 10 posts per month per profile. If your social media marketing plan includes posting more frequently than that, you will need to upgrade. The Starter account allows you to schedule 30 posts per month per profile, with the ability to add 1 profile for each of the 6 social media platforms provided (Instagram, Facebook, Twitter, Pinterest, TikTok, LinkedIn) at a cost of $18/month. 
#4 – CoSchedule
The biggest benefit to using CoSchedule is that it provides you with the option for an inclusive content calendar that incorporates much of your marketing activities, expanding beyond just your social media efforts. This is coupled with a user-friendly and reliable scheduling tool creating a more robust social media management platform. 
This type of comprehensive planning allows you to see your full marketing plan all in a single dashboard including events, meetings, print marketing, blog content and social media.
If you integrate your larger marketing plan in the calendar, it opens up new opportunities to help you maximize your time and stay ahead of your social media efforts. For example, the platform can pull information directly from a blog post and suggest a social media post for you, saving you the time necessary to write these posts from scratch. 
CoSchedule offers a free plan which includes the ability to create your full marketing calendar and publish on up to 2 social media platforms. If you are interested in incorporating more than 2 social media platforms, you can upgrade to a Pro account at a cost of $29 per month for a single user. 
#5 – Sendible
Sendible may not be discussed as often in most small business circles, but it offers great value and is worth consideration. Their accounts are largely determined based on how many brands you represent with agency model social media management in mind. For most small pet business owners, this means that the lowest level plan which supports the management of 1 brand is sufficient. 
In addition to the basic publishing and scheduling features that we come to expect from social media management tools, Sendible also offers content suggestions, a social media holiday calendar, real-time comment monitoring, keyword searches, and group live training sessions. In addition to the common social media platforms, including Facebook, Twitter, Instagram, LinkedIn, and YouTube, Sendible also supports the WordPress blogging platform.
There is no free plan with Sendible, but you can sign up for a free trial to see if the tool is right for you. The lowest-cost plan available is the Creator plan at $29/month.
Of course, these 5 are definitely not the only options available! Take the time to do your research and explore your options to ensure that you have found the best tool for your needs. However, keep in mind that with additional features comes additional cost. You will need to weigh the cost of the tools you are considering versus the benefits to you as a small pet business owner.
Social media management and scheduling is a skill and not one that you are likely to master overnight. Each tool will come with its own learning curve. Be patient with yourself and allow for enough time to get used to the dashboard and its features.
When you become comfortable with your social media management platform, you will find that you may be able to schedule out a full week of social media posting in just an hour or two. But, don't forget to continue engaging with the community that you are building. Logging in regularly to respond to messages and comments should be a regular part of your work routine, just as you do with your email. 
What social media management tools have you used? Of those, which tool(s) do you like best and why? Let us know in the comments!
About the Author: Britt Kascjak is a freelance writer and content creator with a background in digital and social media marketing. In addition to being the BlogPaws Director of Content & SEO, she also runs her own personal blogs Shed Happens, The Kas Pack, and Lucifer the Rescue Pup. When she's not working, she can be found volunteering in the rescue space, camping, hiking, canoeing, or spending time with her 3 dogs and 2 cats.