With over 60% of the global market share, there is no arguing that Google Chrome is the most popular web browser. But what sets aside this browser from the other options available? One exciting feature is the ability to leverage a growing list of Chrome extensions for every aspect of our lives. This includes Chrome extensions for small businesses, larger corporations, solopreneurs, and even our private lives.
There are over 130,000 extensions and 35,000 themes available for download on Chrome. With so many options, where do you start?
We've got you covered! In this article, we will share a list of chrome extensions that we believe could benefit you and your small pet business. This includes extensions for social media, SEO, productivity, and more.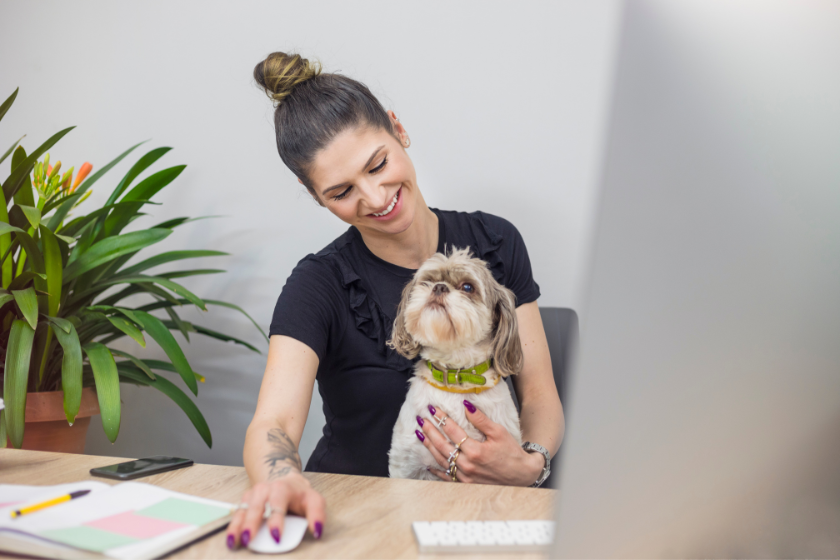 What are Google Chrome Extensions?
Chrome extensions are software that can be added to your Chrome browser to customize the features available while browsing the web. Each function will serve a single and specific function, although there may be several capabilities associated with that function. For example, you may have an SEO extension that tracks backlinks and provides keyword data, but it will not also post to social media. To meet your needs, you may need to install several extensions.
How to Remove Chrome Extensions Step-By-Step
There may come a time when a Chrome extension is no longer helpful for you or your business. It could be that you no longer need the features it offers or have found another extension that performs what you need even better. If this is the case, the best thing you can do is remove the extension from your browser.
Open your Chrome window and look for the three vertical dots in the upper-right corner. This is your menu icon.
When you click on it, select "More Tools" and then "Extensions." This will open a list of all the extensions that you currently have installed.
Locate the extension in question and click the "Remove" button. You can also temporarily turn an extension off using the toggle button if you are experimenting with different options before deciding which to keep.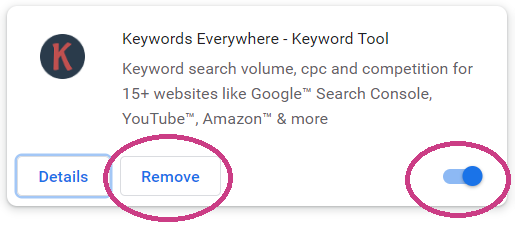 A confirmation screen will pop up. You need to click "Remove" one more time on this screen before the extension will be removed.
Check out these 40 Chrome Extensions for Small Business
The following Chrome extensions can be used to enhance your experience while using the browser or provide new features to support your needs. But remember that each extension you install will require resources to run. This means that installing too many extensions could negatively impact the performance of your browser, especially if you are currently using an older or lower-spec computer.
Best Chrome Extensions for Business Productivity
As a small pet business owner, you will be required to wear many different hats. We are marketers, customer support, content creators, accountants, and more. Keeping up with all this work can be challenging. The following extensions can help improve your productivity when working in your business.
Best Chrome Extensions for Blogging and Content Creation
Creating content is essential in content marketing, a tool necessary for those interested in building a small pet business online. Whether you're writing product pages or creating entire blog posts, the following is a list of the best extensions to add to chrome to help improve the quality of your content.  
Best Chrome Extensions for Social Media
Of course, building a small pet business with an online presence will involve using social media. This can be incredibly time-consuming, especially for those unfamiliar with the platforms. However, these Chrome extensions will help you make the most of social media for your business while saving you time and effort.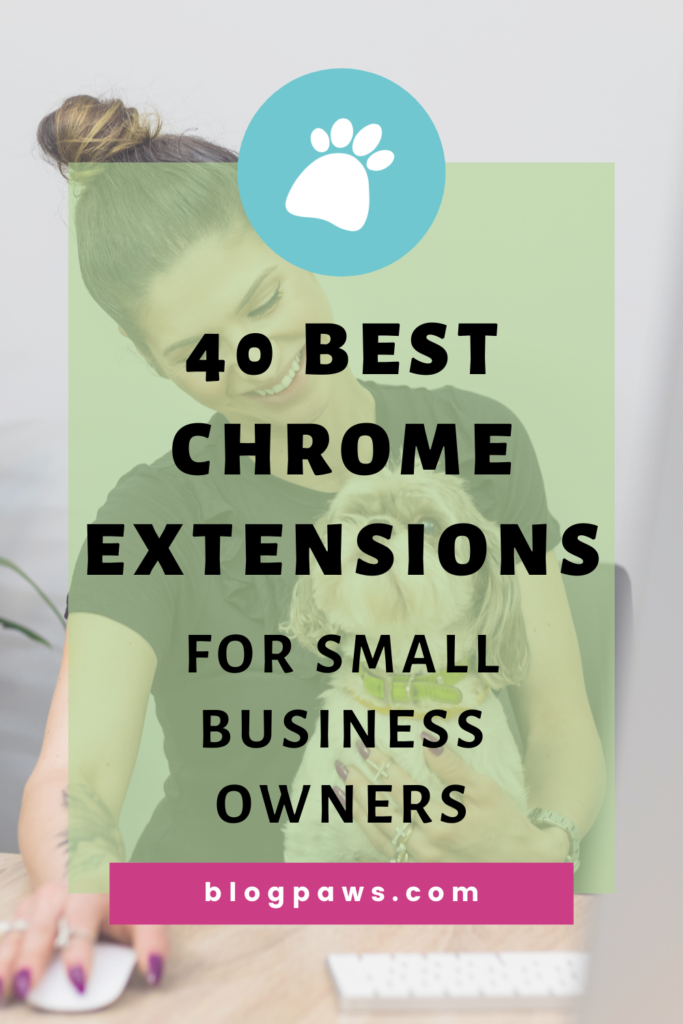 Best Chrome Extensions for SEO
Search engine optimization is one of the topics we are asked about most in the BlogPaws community. Why? There is so much involved that it can feel overwhelming and impossible. While these extensions aren't going to do all the work for you, they can certainly help to ease your workload by providing valuable tools and information. These are the best Chrome Extensions for small business keyword research, competitor analysis, and search engine optimization.
Best Chrome Extensions for Security
While the internet offers many great opportunities, it can also open the door to security issues, especially when you spend long hours online working in your business. Extensions designed to improve security are arguably the best Chrome extensions for eCommerce businesses. This will help to keep both your and your customer's data safe.
Of course, with so many extensions available to download, there are sure to be many amazing options that we haven't included on our list. What's the secret to deciding on the best Chrome extensions for small business? Take a moment to clear your mind. Assess what areas of your business you could use tools or assistance with and search for an extension that will fill that need.
What chrome extensions are you currently using either for your small pet business or your personal browsing? Please share your favorites and let us know what you like about them! 
About the Author: Britt Kascjak is a freelance writer and content creator with a background in digital and social media marketing. In addition to being the BlogPaws Director of Content & SEO, she also runs her own personal blogs Shed Happens, The Kas Pack, and Lucifer the Rescue Pup. When she's not working, she can be found volunteering in the rescue space, camping, hiking, canoeing, or spending time with her 3 dogs and 2 cats.