There are more than six secrets to growing your business using LinkedIn, but if you want to get started, let's do just that!
LinkedIn can be a powerful marketing tool for your business. As with any other social platform or marketing tool you invest time or money in, if you don't have a strategy behind it, you are spinning your wheels. Before you jump in and add "must do LinkedIn" to your marketing repertoire, determine whether it is a viable option for your business.
Deciding factor: If your audience isn't on LinkedIn, don't spend an inordinate amount of time there. If your audience is on LinkedIn, then build a strategy and start interacting! Set up your personal page, complete your profile 100% and set up a business page.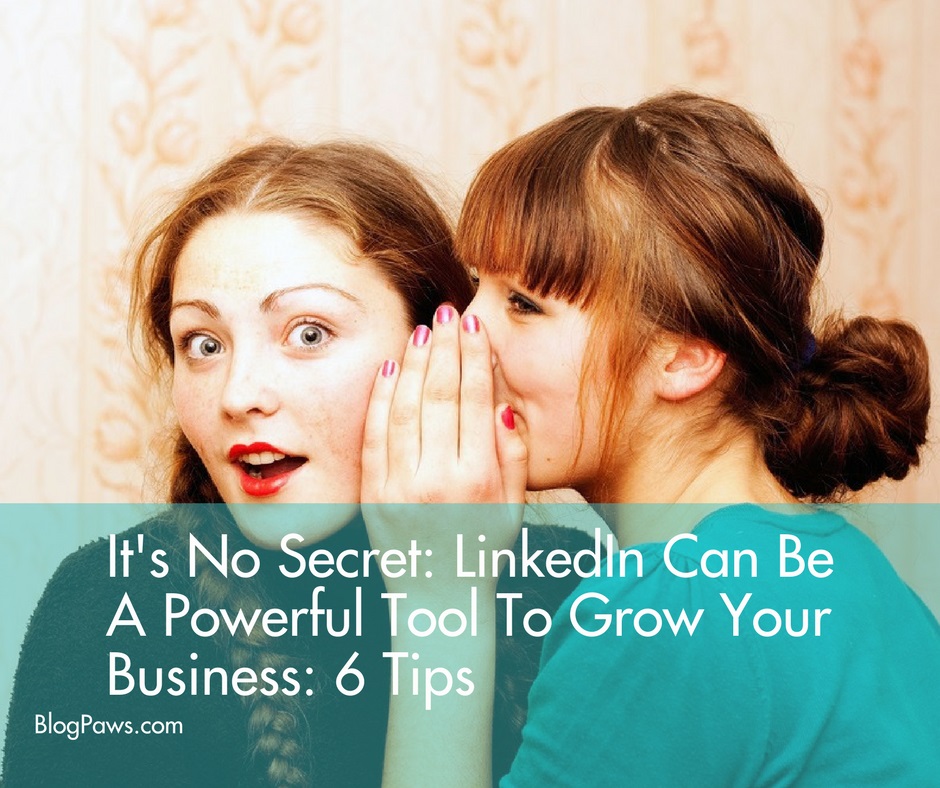 6 Secrets To Growing Your Business Using LinkedIn
Make quality connections. Bigger isn't necessarily better. Trick question: Would you rather have 100 engaged connections or 1,000 connections with whom you have not interacted? I'll bet you know the answer. Engaged is better. You don't have to accept every invitation that comes your way. If you're getting the, "I'd like to add you to my LinkedIn connections," auto-generated message, research and see if this person is a good connection or ignore that invitation.
I like to reach out and say, "Hey, we met at XYZ event and we both love cats. I'd love to add you to my LinkedIn network." It shows we have an actual connection and a shared love of cats; that makes that person more likely to interact with me. One note of caution, though, depending on where you are accessing LinkedIn connection invitations (from a phone app for example) it may auto-send the connection request without offering the opportunity to personalize it. I do look at mutual connections before I accept an invite.
Be a quality connection. If you reach out and an individual accepts your connection request, be proactive and send a message to thank them for the connection. Build a relationship. Talk about mutual interests. Remind them of how you originally met.
I beg of you, do NOT send a message that reads, "Hey, great to connect with you here. Did you know my business provides quality fill-in-the-blank and you, too, can benefit the way the legions of my current clients have by using my product. Let's set up a time to talk about how my quality fill-in-the-blank product can help you!"
Really? You're spamming me on our first conversation? Ugh. Delete and probably disconnect. Build a relationship before you push your products or services.
Publish on LinkedIn. When you write a blog post on LinkedIn, it is shared with your followers; that's a pretty neat perk. You don't have to do too much post-publication promotion–LinkedIn does it for you.
Pen new, LinkedIn-specific content or take a post from your site, re-purpose it and publish it on the LinkedIn publisher. Easy peasy.
Just as you have a strategy for content on your blog, have a strategy for content you publish on LinkedIn.
Join groups. This is a "secret" about which I am semi-ambivalent. I am in some smallish groups that bring great value. I am in other groups where it is simply competing cries of "buy my stuff" and it's annoying. I don't interact often in the "buy my stuff" group, and I do interact frequently in the groups that bring great value.
If you're in a group, ask a question, answer a question, show that you're a subject matter expert. You can "subtly sell" goods and services by showing members of the group how their lives or their pets' lives will be made exponentially better if they buy from you or work with you.
Start a group if you feel it will be of use to your followers. If there are 50 groups all about "dog grooming" or "how to write a blog post" is there a need for a 51st group? The answer to that is, "If you can bring something new, exciting, innovative… and more importantly, necessary" then go for it. If you're simply repeating what others are saying, is it necessary? You decide.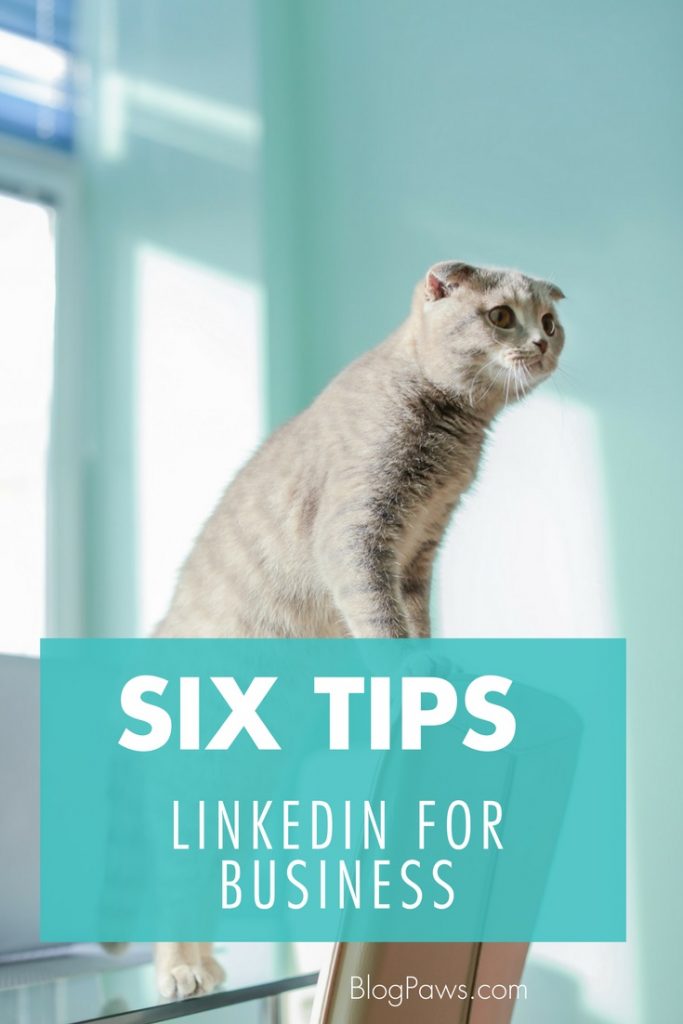 Share valuable content. Share curated content you believe your followers would benefit from, and you can share status updates that have great content that your connections are sharing with their followers.
Remember, it doesn't always have to be content specifically written by you that showcases your expertise. If you share valuable content, your followers will know you as "the person who has valuable content," not "the person who shares the content of others."
Ask for (and offer) endorsements and recommendations. If you worked with Jane Doe and she was amazing, send her a recommendation or endorsement. Don't wait for someone to approach you and ask for one or the other or both. Be proactive. If you've recently done work for someone, there is no harm in reaching out and saying, "Would you mind offering me a recommendation or endorsement for the project we just completed together?"
Offer to recommend or endorse your client for having been "great to work with."
Endorsements and recommendations amp up your experience in the eyes of others. Be willing to pat yourself on the back and ask a connection for an endorsement or recommendation. Be proud of the goods or services you provided!
If it's been a while since you've interacted with a connection, remind them of how you worked together when asking for the endorsement. "I know it's been a couple of years, but I wonder if you'd be willing to recommend me for the web content I'd written for you when you were launching your new site? Thank you in advance!"
Remember, givers get. This means if you recommend or endorse someone else, they will likely return the favor.
Three bonus secrets:
Have a focused posting strategy and schedule for posting.
Use a professional headshot for your bio photo; do not leave your profile photo the silhouette and don't post your company logo as your profile picture. Your profile pic should be your face–people want to do business with a person, not an entity.
Use the LinkedIn search function to find and follow individuals and companies with whom you want to connect.
Is LinkedIn on your radar for marketing your business? If not, why not? If so, it is working? I'd love to know, share in the comments your successes and your challenges.
Robbi Hess is an award-winning author, full-time writer, newspaper columnist, writing coach and time-management guru. She works with bloggers and solopreneurs and blogs at All Words Matter. I will be speaking at BlogPaws 2017 as part of the Cat Writers' Association. My topic is: "Overworked & Overwhelmed? The Four-Step Process for Reinventing Your Writing" Synopsis: Whether you're writing full time, blogging, in the midst of a multi-book project or just starting out, this session will help you lose the feeling of being overworked and overwhelmed. You'll learn a four-step process to beat procrastination, use time blocking to help you get more done, claim your writing time and bump up your creativity and some in-the-trenches writing tips, hacks and advice. There will be giveaways, handouts and time for questions! Hope to see you there!