by: Carol Bryant, BlogPaws' PR Manager
Turkey,
apple pie, holiday visits, football, and shopping: These are signs of the times
and proof positive that Thanksgiving is in the air. It's also one of the
busiest times for folks logging on to read blogs and catch up on their reading.
Think
about it: Folks are sitting around with relatives they might not see often and
probably need a diversion. You know your cousin Tom is texting under the
tablecloth, so why not give him something to read?

Cyber
Monday has become a phenom, and many bloggers are catching on to the notion:
E-commerce and advertisers clamor for a coveted spot in the demographic they
wish to reach. DailyFinance.com
released an awesome analysis of Cyber Monday and how it makes retailers work
even harder. As a blogger, you can make your readers aware of some of the more
savvy savings sites out there, like Woof Woof Mama and Daily Nuzzles.
After
a big meal and a snooze, folks will wake up and want to read what they might
have missed during their tryptophan high, er low? Hoping to capitalize on the "I
want to do something more than visit Aunt Mary" crowd, many retailers have opened
their doors on Thanksgiving Day. As people stand in line and wait for their
purchases to be tallied, they'll be logging
on to bloggers and micro-bloggers and catching up. I already have my list
of "must reads" ready for Turkey Day.
I
am not alone.
So
you (and I) deserve a break this holiday. All work and no play, after all. But
we also need to up our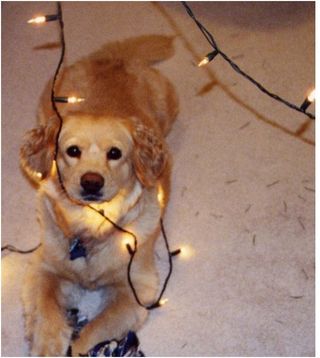 game and give our work weary readers what they want:
Some diversion with well-constructed and pow-zoom-bang knock-up blog posts and
microblog entries.
Here are ten ideas for Thanksgiving Day and Black Friday blog posts:
1 Make a video between now and Thursday and have it ready to
roll. Less is more. Pack punch and show readers what a visual feast looks like.
2.  Make a Top 10 list of favorite moments of your blog
in the past few months. Hyperlink.
3.  Pay it Forward and share links about pet rescue groups you know
could use some help.
4. Have a contest and give a favorite product away
5. Impart Facebook and Twitter tips to your readers
6.  Share your favorite Facebook pages, blog, or twitter pages
7.  Write a do's and don'ts list
8.  Trends and products to watch for
9.  Do an inspirational post from BlogPaws – everyone loves feel good
stories
10. Leave your comfort zone: Do a podcast, a YouTube video, a video
interview, or anything you've always wanted to do but never have.
Plan ahead and get the blog post done in advance of the long holiday weekend
so that you, too, can have some extra stuffing and a second round of apple pie.
I'll be curling up with some books I've been wanting to go through and a few
months' worth of magazines, with family and my pooch by my side. Of course, I'll
be checking in and reading blog posts. A day wouldn't be complete without them.
What are your blogging plans this holiday?