The
FTC recently tightened online
disclosure requirements. BlogPaws is the pet industry's premiere resource
for education, so we went to the expert on FTC, who will also be speaking on
the topic during BlogPaws' 2013 Conference.
Mary
Engle brings her advertising law and rules of the road to bloggers into the speaker
lineup. Why is this important to bloggers? After all, we aren't print, right?
Oh so wrong. In an exclusive interview with BlogPaws, Mary replies to the
recent FTC online disclosure requirements and gives us some insights into her
BlogPaws session. Here's the scoop:

BlogPaws:
Thanks for joining us, Mary. What session are you doing this year at BlogPaws?
Mary
Engle: All About the FTC.
BlogPaws:
This is such a pivotal topic, especially in light of the recent disclosures
guidelines released by the FTC. What is your reaction to the new
guidelines?
Mary:
"The revised .com disclosures guidance is intended
to help clarify when advertising disclosures do and don't work on the small
screen.  The law hasn't changed – if a disclosure is needed to prevent an
ad from being deceptive, then the disclosure must be clear and conspicuous, no
matter where or how the

ad runs.  But given the space constraints of
mobile advertising, we wanted to provide guidance to advertisers on how to
comply with this aspect of the law.  Our goal is one we think your readers
will share: to make sure there are no hidden catches or other misleading
omissions in online or mobile promotions."
BlogPaws: Great for our bloggers to know and apply. How many
times have you been to BlogPaws?
Mary: This is my fourth time!
BlogPaws: What type of content do you plan to share in your
session?
Mary: I
will be explaining advertising law and the "rules of the road" bloggers should
be familiar with if they are involved in marketing or promotion.
BlogPaws: What
do you hope people gain/learn by attending your session
Mary:
I hope people will come away with a basic understanding of their legal
obligation to ensure that any marketing or promotional claims need to be
truthful and not misleading, along with tips on what works and doesn't work
when making advertising claims about products or services, and when and how to
make disclosures.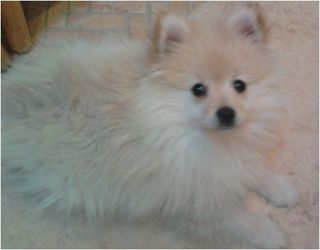 BlogPaws: What
is your favorite aspect of attending BlogPaws/what do you most anticipate as an
attendee?
Mary Engle: I enjoy the enthusiasm everyone brings to their blogs (and of
course, I love to see pets hanging out in the conference rooms!).
BlogPaws:  Do you have any pets?
Mary:
I have three pets:  A 17-year-old gray female cat named Chiqui, a 6-month
old male Pomeranian named Coco, and a 9-month old female hamster named
Maizy.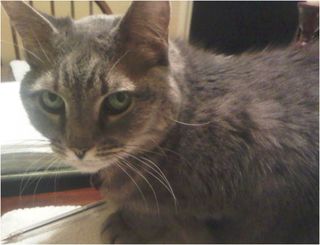 BlogPaws: Just for fun, what is something about you people would be surprised
to learn?
Mary Engle: I am the second youngest of seven children.
BlogPaws: Where can people learn more about you?
Mary: On Linked In: LinkedIn: http://www.linkedin.com/profile/edit?trk=tab_pro

Ready to take your blog to the next level or learn how to
get started? BlogPaws 2013 Registration is in full swing. Join us May 16-18 in
Tyson's Corner, Virginia. BlogPaws is a pet-friendly 3-day life changing
conference! Register for BlogPaws 2013 here.
P.S. You will have access to a variety of "tracks,"
including 101 for Beginners, 201 for Intermediate level, and even a Pro Level
for seasoned bloggers who want to take their blogging and goals to the next
level. An exclusive 4th track will cover a variety of topics from
Law to Lifestyle to Be the Change for Animals