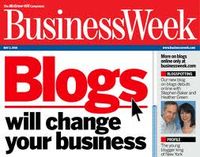 by Yvonne DiVita
Small Business Trends is a site that shares valuable insight and content related to small businesses. I found this recent post to be uplifting and encouraging, given the state of the economy these days. It discusses the value and power of blogging. Not necessarily for pay – that is still a loaded topic and generates differing views on a continuing basis. Just check the comments on our To Pay or Not To Pay post from November. 
Most bloggers affiliated with BlogPaws are small businesses of some sort. The monetization of their blogs is an individual choice that each blogger makes after careful thought. How they do it isn't the issue here, today. Even why they do it isn't for today's discussion. That they do monetize (or want to) is important to this information.
In "The Emergence and Explosion of Blogs, Blogging and Bloggers!" writer Deborah Shane says, "Blogs, blogging and bloggers have quickly become a 'must' new media activity for any professional or company that wants to establish credibility or brand leadership in their industry."
I would differ with her use of the word "quickly" – it took a good many years for bloggers to be taken seriously by brands! But, I do agree that blogging is a requirement today. That can be in a full-blown blog like this one, or micro-blogging on Twitter, or using other social media sites like Squidoo or Tumblr for your blogging efforts. The idea is to engage with your audience, build credibility and share expertise.
Shane cites stats from Technorati's State of the Blogosphere statistics which I found relevant to our
community and worth sharing here:
71 percent of bloggers only write about brands they think are reputable.
42 percent of bloggers say they blog about brands they love (or hate).
Although just 2 percent of bloggers are "Mommy bloggers," these bloggers get 500 pitches a day, and focus on writing about brands.
Hobbyists account for 65 percent of bloggers.
33 percent of bloggers have worked within traditional media.
65 percent say blogs are being taken more seriously.
How Bloggers use Facebook and Twitter
87 percent of all bloggers use Facebook.
81 percent use Facebook to promote their blog.
64 percent use Facebook to interact with readers.
45 percent say Facebook drives more traffic to their blog than it did a year ago.
73 percent of hobbyists and 88 percent of professional bloggers use Twitter.
There are other insights in the research so I recommend clicking over to read it yourself. One thing that struck me is the chart showing "Bloggers' Plans for the Future" where the #1 answer to that question was, "Blog more frequently."
When asked what tool bloggers find most effective "to market your blog and drive traffic" the #1 answer was Facebook with Twitter close behind.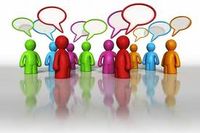 Another interesting result of the study came from the "Blogging Style" section. I was surprised to see "sincere" as the #1 answer, with "conversational" as second. I do believe we, as pet bloggers, are sincere but I also think we're conversational to a fault, sometimes. Of course, that's my opinion. What's yours?
Finally, the study asked marketers for their top three Dos and here are three I thought were relevant to the pet community: Read more at this link: 
– Do allow your consumers to join in the conversation.
– Do leverage paid media to amplify owned social programs.
– Do leverage custom messages that are tailored to the audience you are targeting.
And, three of their DON'Ts are:
– Don't use social media as a direct marketing channel.
– Don't pay for likes.
– Don't believe that social media is free. Time is money. Social media takes time and strategy. 
It's great to see blogs and blogging showcased as more than people sharing what they had for lunch or what the baby spit up today. Our bloggers, at BlogPaws, are serious people – who know how to have fun, of course. We want to achieve positive results with our blogs. We want to connect to like-minded people. And, we want to show off our fur-kids. What's wrong with that?
I like this description I discovered on Forbes magazine's site written by Lewis Dvorkin, a Forbes' staff writer: (it's their description but it works for me, how about you?) 
"What does social media and social power mean to FORBES? Far more than some well-placed sharing buttons on a page and tweeting out stories. Certainly much more than racking up Facebook fans and Twitter followers, or Stumbling our content.
It means Web pages that come alive with individual voice and activity, not the static, lifeless news pages I see on so many other news sites. It means providing our staffers and contributors with tools that enable them to easily publish text, photos and video — then knowing they will engage, one-on-one, with readers as passionate as they are about the world of business."