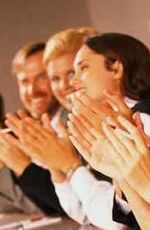 "I can't do it for myself."
"I'm great at doing it for other people. Just not for me."
"It feels funny doing it for myself."
What is "it"? Promotion. 
Most of us have trouble promoting ourselves. Yes, it's easy to talk up your friends,family and clients. You're doing them a favor, you're showing support, you're passionate about them and what they're doing. With today's social media tools – who isn't good at saying, "Wow, have you seen this?" when family, friends and clients are doing something fun, new or unusual.
The problem is, many of us have businesses or are striving to build a business, and we need to be out there cheerleading for ourselves as much as we cheerlead for friends, family and clients. We don't do it because we're afraid of imposing… or because we think folks might think we're being 'uppity' (too big for our britches, my Mom would say). Truth is, the world needs to see enthusiasm… and who better to provide that enthusiasm about what we do, than ourselves?
Well, here are six easy ways to start promoting yourself – without feeling like you're imposing on anyone!
1. From Penelope Trunk – "Specialize – which means saying what you don't do"
In other words, be unique. Do you make pet jewelry? Fantastic! What's unique about it – it could be the materials used; it could be the actual product; it could be your focus – only dogs, only cats, only pigs. Show me what you do that's interesting. 
2. From Copyblogger – "Use strong, descriptive language." 
This is huge because your words define you. Especially online, in social media. The powers that be (search engine robots) only know words… they read words…they identify you with the words you use. Don't say, "I make treats for dogs that even people can eat." Say, "Do you have a pantry full of great tasting, natural cookies and candy? Is your bread box a testament to your focus on nutrition? Then you'll want to try my Famous, Fantastic Fur-ball Treats- made from all natural ingredients your dogs will love! (How do I know this? My dogs and all their fur-friends love them, that's how!)"
3. From me – make a video. It's never been easier to make videos. You don't have to be a professional. You have to be focused, short (1-2 minutes tops, people have short attention spans online), and entertaining. Smile. (btw, BlogPaws will be able to teach you some amazing video tricks this year… stay tuned for that announcement!) Check out this site, One Market Media, where they share 51 Ways to Use Video to promote your business.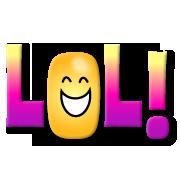 4. Another one from me – Use humor. Everyone likes to laugh. If you can poke fun at yourself, or your industry, and still make your point (ie: I'm great, I have great products & great customer service) you're golden. Here's a site that takes this to the extreme, but they do it well…and can help you do it well: The Witty Shit. One caveat: know your audience. Some folks may find the site mentioned offensive… most will see it as funny and effective. But, if it's not for you or your clients, use something that is. One way BlogPaws has done this is in our newsletter sign up: Sniff Out All the Poop. 
 5. Another one from me – Ask for feedback. When you open yourself to engagement by asking people's opinions, you invite them to participate in what you're about. Be open and honest. Be specific. Don't say, "Share your thoughts below about my product." Say, "Tell us which colors you like best <and give them colors>." Say, "We're thinking of packaging our toys three together – would you spend $10.99 for a package of three? Tell us why or why not." 
6. And, from anyone online who talks about self-promotion, make sure you have your social media

"share me" channels open and available. Encourage me to tweet about you, Like you on Facebook, subscribe to your blog, etc. Share buttons are easy to install. Hop over here for instructions on WordPress.  
BONUS!!!
7. From me, again – Partner. Get together with a friend or colleague and create a program or special that includes both of you. Then, each of you can promote as if you're promoting your partner instead of yourself. 
What other ideas do you have on easy self-promotion?