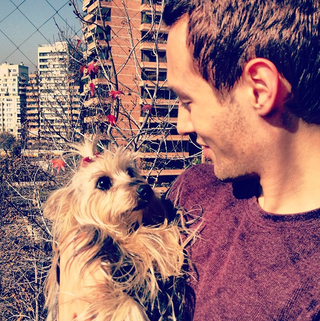 by: Carol Bryant
Klooff. Have you heard of it? Klooff is an app that allows users to share a dog walk with people near you, tag and share pet photos on Facebook and Twitter, get your pet a profile, and more.
Klooff is also a company whose CEO, Alejandro Russo, believes the pet industry is ripe for disruption. Part of that disruption involves pet bloggers, so if you are a pet blogger: Rejoice! Frequent readers of the BlogPaws blog will recall our interview with Pet360 CEO, Brock Weatherup, last month. Brock, along with Alejandro and a group of key pet industry leaders, spoke at a pet industry conference in New York City.  In this exclusive interview, Russo shares the latest in the pet industry, what pet bloggers need to know, and why the pet industry is ripe for disruption:
BlogPaws: Tell
us about yourself, your location, and what Klooff is, how long has Klooff been
around, etc.
Alejandro Russo: When
I was a kid, I had dog phobia (cynophobia). I couldn't look at a dog without
getting terrified and sweaty. I went to therapy and it didn't work. I went to a
special psychiatrist and it didn't work. When I turned 13, as a Bar Mitzvah
present, my mom got me a wonderful gift: a dog. I went into my room and say
Nikki, a tiny Silky Terrier puppy on my carpet. I couldn't believe that there
was a dog in my room! I eventually started being more and more comfortable
around her, then around other dogs, until finally my phobia was gone. Today, I
love dogs because I feel that there's a wonderful connection between them and
us. 
This
was a very strong driver for me to start Klooff; I knew there was a huge number
of people that wanted to share how much they love their pets and how awesome
their pets are. We are creating the internet's first pet channel. All of the
content is user-generated. We show people around the world amazing pet photos
and videos. Klooff has been around for about 1.5 years.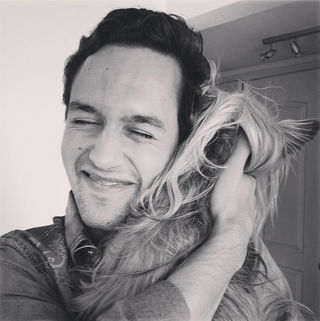 BlogPaws: I
understand that you spoke at an event in NYC along with Brock Weatherup. I
loved the promotion for this event stating "the pet industry is ripe for
disruption" – disrupting how and what sort of things need disrupting?
Alejandro: Most
of the services in the pet industry are really outdated. This is why it's
awesome to see great modern services, like PetFoodDirect and Pet360 making
their way into the pet parent's minds. We really want to disrupt how people
consume pet media. Pets are awesome and people want to show to the rest of the
world how awesome they are, so we plan to shift people away from BuzzFeed, 9GAG
and other sites that just show you funny memes. We are the source for awesome
pet pics and videos, from real pets around the world.
BlogPaws: Are pet
bloggers an important part of that disruption and are brands and pet parents
listening?
Alejandro: Bloggers
are a tremendous force that help a certain message reach thousands of people. I
think that they are key in spreading whatever disruption that is going on in
this industry.
(BlogPaws is proud to be the premier industry leader in the pet blogger/microblogger space)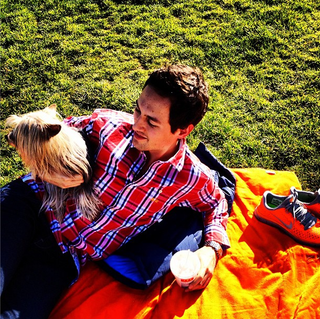 BlogPaws:  What is
happening at Klooff and how are you all on the cutting edge?
Alejandro: We
are a new kind of media company. We are a company that has very digestible and
fresh content every single day. We are a company where all of our content is
created by the community and curated by the community. Only the best stuff will
come up the ranks, because we have a passionate community of pet parents that
tell us what the best content is. We want to be a company that makes people
happy with the stuff we show them.
BlogPaws: How can
pet bloggers make an impact in the very fast moving world of social media?
Alejandro: I
think that they have to focus on two things 1) Be on the lookout for the next
thing related to pets. Always be searching for cool initiatives that will make
people and their pets happier. 2) Be very receptive and open when someone send
them an email pitching them something new. When I reach out to pet bloggers, I
generally see a group that's super fast and professional, but there's always a
few that don't answer, or take too long. 
For more about Klooff, check out: http://www.klooff.com/
Read the first interview in this series with Brock Weatherup here: https://www.blogpaws.com/2013/07/pet-industry-leader-reveals-pet-blogger-forecast.html