by: Carol Bryant
Train Humane Day
is taking place on September 27, 2012, and founder of the campaign,
Alecia Evans, is on a mission to bring awareness to the issue of the
millions of unsuspecting dogs who are pinched, choked, yanked, and
pulled by their collars or training tools each year.
With
a goal of changing the lives of three million dogs by September 27,
2013, Evans has developed this campaign and is calling upon pet bloggers
to spread the word. BlogPaws is committed to helping spread the word and ensure all pets are trained humanely and without causing any damage, trauma, or worse to our beloved animal family members. Here's how you can join in:

A
live stream program will take place on September 27, 2012 at 5 pm PST
from the Training with Grace Training Facility in Lakewood, Colorado.
During the live stream, viewers can expect 5-minute makeovers, a dog
body physiology lesson, chiropractic care with a veterinarian, and more.
Interested parties can visit www.milehighunderground.com and click on Live on Location.
The
goal of the virtual campaign is to educated dog parents about the
benefits of humane training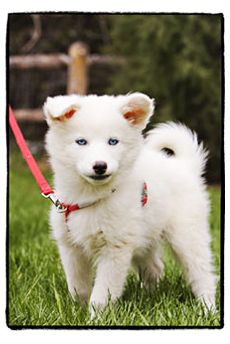 tools. Train Humane's aims to have a harness
on every puppy and dog for walking and training by 2014. In addition,
Evans hopes to bring the message to shelters and rescues worldwide
through a half day event called Train Humane "5 Minute Doggie Manners
Makeovers."  During these highly educational transformational
sessions with dogs selected from the shelter's audience they are able
to educate the public about more humane, pain-free, no choke methods of
training and walking dogs that yield better and safer results right
before their eyes.
Alecia is the inventor of the Walk-In Sync humane dog walking and training system, which many of us here at BlogPaws use faithfully. If you attended BlogPaws' 2012 Conference in Salt Lake City, you might have met Alecia and her dog. You can learn more about Walk-In Sync here.
For more information about Train Humane Day, log on to http://www.trainhumane.org/train-humane-campaign. Save the Date: September 27, live stream, 5 pm PST.