by: Carol Bryant
Longevity and staying fresh: It's what the majority of pet bloggers strive for when launching a blog of their own. There are, with any business venture (and after all, a blog is a business in many cases), some things you might be doing that essentially throw your blog under the bus.
You might not even realize these mistakes are happening: Sometimes it's hard to see the forest for the trees. Here are five sabotaging pitfalls of pet bloggers and solutions for avoiding them:

Shouting into a tunnel: You've taken the time to formulate a
really good blog post; maybe you even take the time to blog three to five (or
more) times a week. The research is there, the content is great, and
wha-wha—very little traffic.
Solution: Are you reciprocating? Do you give as much as you
expect others to give? If it's all about you-you-you then don't wonder where
are all the comments/visitors? In the pet blogging and microblogging world,
there are many ways to tap into an audience of readers. Did you make your blog
a part of the BlogPaws Wordless Wednesday blog hop yesterday? It's really easy,
allows for engagement and interaction with fellow bloggers, and best of all:
Traffic begets traffic. When you visit blogs, read and engage, they visit you,
read and engage: Reciprocation at its finest.
Sharing not allowed: Remember the kid in school who refused
to share and generally ended up playing alone at recess? Blogging is very
similar: If your content is not easily shareable, don't expect it to get very
far. One of my favorite lines on this topic comes from social media guru, Michael
Stelzner, who says, "…If you don't give folks an effortless way to share
the content with their friends, that content won't live up to its full
potential."
Solution: Include sharing buttons and do not make it
difficult for readers to find them. If I have to search for your comment box or
share buttons, I probably won't be replying…and potentially not returning.
Your Blog is not a Business: If it's for fun and traffic or
comments are not expected, then that's cool. If, however, you want your blog to
get recognized, your words to make a difference, and perhaps even monetize,
treating your blog as a business is essential to success. Do you have a
business plan for your blog or some sort of outline for its future?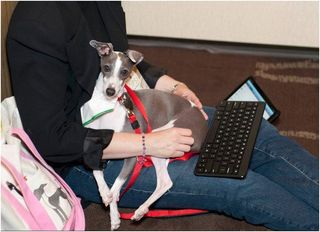 Solution: Attend the BlogPaws conference in May in Tysons
Corner, Virginia, where sessions will include turning your blog into a
business. Blogs that produce money were not born overnight, and these are the
sort of things I learned at BlogPaws conferences.
Loss for Words: Inspiring as we feel when starting a blog,
that inspiration tends to dwindle when faced with the reality of balancing a
blog with all the other daily pressures of life. If you aren't sure what to
write about, how can you expect readers to be eager to read what you have to
say?
Solution: Avoid setting yourself up for failure. Determine
how many times a week you will post and be crystal clear and disciplined about
it. If you want a following, being sporadic won't help. Be consistent and be
savvy to the topic(s) you are interested in writing. Do you have Google Alerts
set up for your topics of choice? Are you reading other blogs within your niche
and microniche and those outside your specialty? I am often inspired by
something I read on CNN or on Mashable. Think outside the box but be firm about
following a schedule.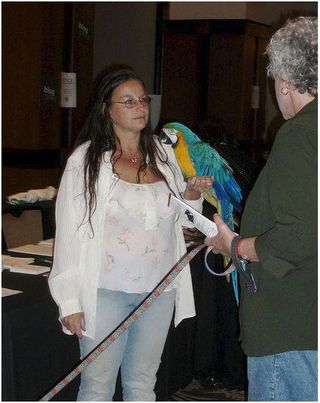 Lackluster Titles: Headline grabbing titles are what stop
you in your tracks at the supermarket, right? With the expansive offerings
online these days, you've got milliseconds to grab a reader's attention.
Solution: "How to Stop A Dog from Peeing in the House" has
way less appeal than "Four Ways to Put a Lid on Fido's Toilet"—you get the
idea. Practice writing headlines. Read them aloud. Come back to them in a few
hours. Did the title stick with you and resonate or are you simply bored?
If this all seems like a lot of work, well it is. Blogging
is a fun, engaging, and rewarding experience but like anything, you get out of
it what you put in.