Guest post by Blog Manager Robbi Hess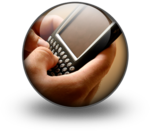 Creating great content for your social media pages and your
blog posts isn't always a walk in the park so when you're sitting down you need
to make certain you're optimizing your time and your efforts.
Here are a few things I've discovered during my time as a
pet blogger and social media manager and through some research, for maximizing your social media efforts:
What is the ideal length for your social media messages? On
Twitter you are limited to the 140 characters so that's that. On your Facebook
and LinkedIn pages, try to keep your messages short and to the point. Can you
deliver a message in fewer than 20 words? If so, kudos!
Do your questions get answered? Do you ever wonder whether
asking a question garners you any favor? It's been shown that on Twitter a
message that asked a question received 50% fewer clicks! The reasons for this
is that I've heard people come to your Twitter, Facebook and LinkedIn pages for
answers, not questions. Something to ponder. If you want to ask a pet-related
question, consider using Facebook's survey option.
Are you excited! Using exclamation points is shown to turn
readers off. Yes, you're excited, but leave the exclamation points at home and
make your point with words. Unless something is truly earth-shattering and
exciting, your reader doesn't want to see exclamation points.
Hashtag away. Using a hashtag to reach business to business
clients is shown to be close to 200% more effective than not using one. Studies
show that business clients appreciate hashtags but business to consumer subscribers
are less enthralled as it was shown that Tweets with hashtags receive fewer
clicks than do those without. Hhmmm not sure I agree with that. Do you?
Numbers count. People love Top Tens, Five Greatest Ways To…,
etc. in our time-crunched world, knowing that you can discover Five Great
Places to Vacation With Your Pet is a lure for readers.
Best times and days to post? Monday and Wednesdays show a
higher rate of interaction and posts that go live between 10 am and noon are
more likely to be read on Twitter and LinkedIn. For Facebook, engagement
appears to be after lunch and late afternoon.
Do you agree with these findings? Can you, or will you, revamp your posting times and comments to see if they are correct?