BlogPaws 2012 is weeks away! Can't make it person or is Salt Lake City outside your budget? Many of the live sessions will be live streamed (think sitting at your computer, watching right along with everyone at the conference), and you can live chat as we learn, together. Introducing Live Streaming aka The BlogPaws Online Experience! Readers of this blog save an additional 10%…CLICK THE VIDEO ABOVE AND READ ON FOR MORE….

Purrrrhhaps you are attending BlogPaws but can't possibly be five places at one time to listen to all 30 sessions. We've got that covered with the live streaming, with the Attendee Special price on unlimited access to the live-streamed/recorded sessions. Oh, and bring your pet, as the event is pet friendly!
Sessions Available for Live Streaming and Live Chatting: Be a part of the Online Experience without having to leave your home!
Cash In On Your Content: Product Development: Friday, June 22
Learn to Tout!: New Video Sensation Sweeping the Social Media Circuit: Friday, June 22
Basic Blogging: Getting Started and More: Friday, June 22
Making Your Blog a Traffic Magnet: Friday, June 22
The Power of Youtube: Friday, June 22
How to Get Your Book Published: Friday, June 22
Be the Change: Advocating for Animal Welfare: Saturday, June 23
Copyright/FTC and Credibile Sources: Saturday, June 23
The "Other" Social Media: Saturday, June 23
Breaking Down Analytics for a Blog: Saturday, June 23
Blog Makeover: Saturday, June 23
Taking Your Blog Local: Saturday, June 23
Celebri-dogs will be present, too! Guinness World Record "Fastest Skateboarding Dog," Tillman, and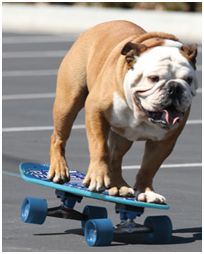 television's famed "Super Scooter Dog," Norman, will kick off BlogPaws 2012 after a video master class with Animal Planet's "Hero Dogs of 9/11," producer, Kenn Bell. Hundreds are expected to attend BlogPaws, the original social media pet community and international marketing conference for pets and their parents. The "bark" has been set high with a record attendance expected for the fourth annual conference landing in Salt Lake City.
Founded in 2009 by three dedicated pet lovers and bloggers, BlogPaws helps pet bloggers and enthusiasts connect digitally, build their online presence, enhance their social networks and give back to the pet community. This is the fourth annual conference uniting people from around the country (and world), and in June, making their landing in Salt Lake City, Utah. BlogPaws is dedicated to pet writers/bloggers, pet lovers, pet people on Twitter and Facebook and brands eager to tap into a growing, vibrant, vocal community of serious writers, bloggers, tweeters.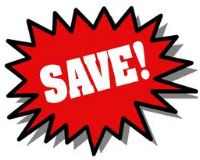 Pricing here: BlogPaws Online Experience and Live Streaming
SAVE 10% AT CHECKOUT WITH CODE SAVE10
More about BlogPaws and to register for in-person: BlogPaws 2012 registration
Everyone can be there, so come join us virtually and/or in paw-son!