Post by Blog Manager Robbi Hess
Each Saturday we turn the blog over to our loyal pet readers and pet lovers and ask the who's, what's and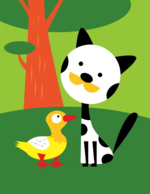 why's of your love of all things pet. This weekend we'd love to know…


When you got your first pet (as an adult where you made the decision) what was the deciding factor?
Did you choose by breed? (Poodle, Great Dane, etc.) 
By species (dog, cat, guinea pig, ferret, reptile)
Were you chosen by your pet and found it was love at first sight?
It's always interesting when I meet a fellow pet lover and ask how they came to own their particular pet. The stories are sometimes funny, sometimes heart rending, but all the time incredible!