Every year thousands of pet professionals descend on Las Vegas, Nevada to share or search for the latest in pet product innovation. SuperZoo is an annual pet retail trade show that brings together pet industry manufacturers, distributors, store owners, and more across a multi-day event. 
This year the BlogPaws team attended with three goals in mind – honoring innovative brands through our BlogPaws Best awards, identifying brands to watch, and keeping a close eye on the future of the pet industry through major trends. After a bit of reflection, we're ready to share the biggest pet industry trends we witnessed during the show. 
Attending SuperZoo 2022
SuperZoo 2022 took place from August 23-25 at the Mandalay Bay Convention Center in Las Vegas, Nevada. More than 16,000 pet professionals walked the show floor made up of over 1,000 exhibiting brands. SuperZoo also featured a New Product Showcase with over 900 new products, educational sessions, and networking events.
This year's show was also the first opportunity for all five members of the BlogPaws team to meet in person. To cover as much of the show floor as possible, each team member – Chloe, Jessica, Emily, Britt, and Christy (with Elvis the Beagle) – individually focused on finding major innovations and significant trends that they believed will drive the future of the pet industry. We then came together to share our findings each evening. 
Overall the experience was one of excitement and celebration as this in-person tradeshow was back in full swing. We can't wait for next year, but before we start thinking about 2023, we want to reflect on the pet industry trends of 2022.
8 Pet Industry Trends at SuperZoo 2022
1. Enrichment Toys & Activities
Enrichment is a hot topic for all members of the BlogPaws team as we have pets that struggle with separation anxiety or need a little extra entertainment while on crate rest. Plus, we know that keeping pets enriched and entertained helps keep them healthy both mentally and physically, which is important for all pets.
On the show floor, we saw an ever-growing emphasis on providing stimulating experiences for pets of all kinds. Enrichment isn't a new trend within the pet industry, but like many other trends, it started with dogs. This year we saw products for dogs, cats, rabbits, other small animals, birds, and more. 
This trend was further emphasized with the winning products from the New Product Showcase. In the Cat category, Catit by Hagen took home first place for their Senses Mushroom Interactive Cat Toy. Meanwhile, Licki Mat placed first in the Dog category for their Licki Mat Keeper, which helps keep all their existing Licki Mats in place for more enjoyment and enrichment. For Small Animal, Oxbow took first for their new additions to their line called "Enriched Life". And in both Bird and Aquatic, first place featured feeding options that would keep these pets engaged longer.
Products We're Watching: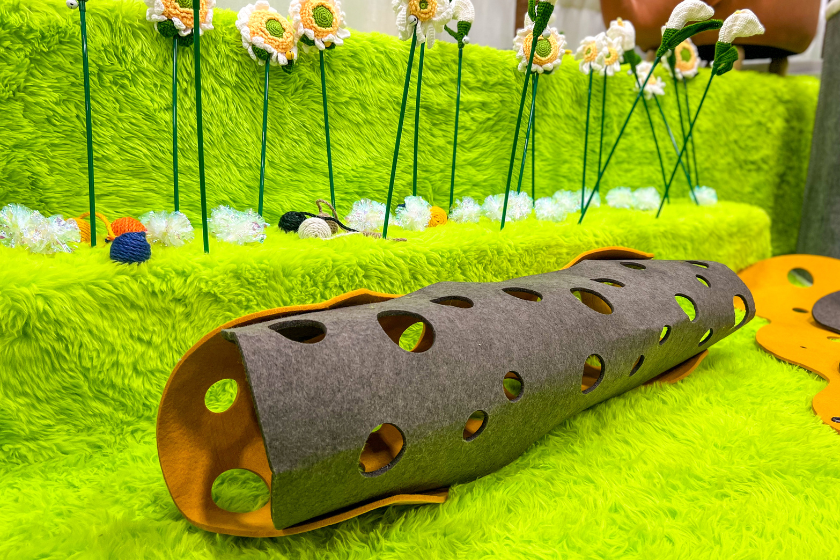 2. Smart Technology
Trends in the pet industry often follow suit with trends in the human world. The trend of smart technology is no different. Technology is being introduced to nearly all aspects of pet care including food, hydration, supplements, fitness, health care, and more. 
Right now we are predominantly seeing smart technology in products for dogs and cats, but we're starting to see more smart tech options at a variety of price points including budget-friendly options. This is a good indicator that smart technology will continue to evolve and become more readily available for dogs, cats, and more species of pets in the future.
The most common smart aspects of the technology include app integration, emergency alerts, reminders, auto-ordering food or supplements, and health tracking. All these features have the common goal of helping us care for our pets better at home. 
Products We're Watching:
3. Health and Grooming Care at Home
Speaking of caring for pets at home, this is one of the biggest new trends we've seen since the start of the pandemic and we are here for it! The pandemic made it harder to see experts like groomers and veterinarians in person, but health and grooming care was still vital. 
Even just a few years ago, we didn't have the affordable tools that would let the average pet parent quickly take their pet's temperature or easily test at home for common diseases or allergens. Products available in this category now include at-home testing kits and smart technology that makes it easier to measure vitals and perform grooming routines at home.
The part of this trend that we love most is that the products coming out of it aren't meant to replace seeing these experts and instead are to help pet parents provide better care to their pets in between appointments. 
Another side benefit? Pet parents performing more care for their pets at home causes them to be more in tune with their pet's health and care needs. Now that's a trend that we really love!
Products We're Watching: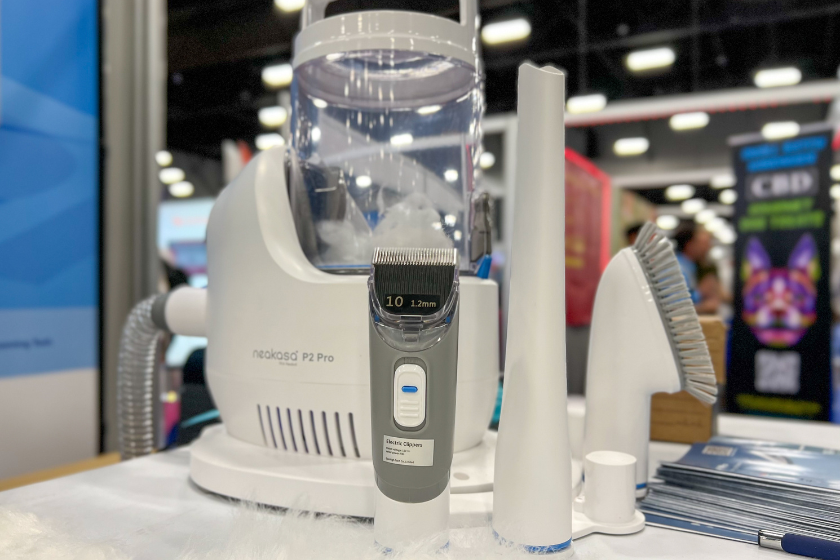 4. Sustainability & Compostability
It's no secret that pet food production comes with a lot of waste. According to a 2017 study, cats and dogs are responsible for 25-30% of the environmental impact of meat consumption in the US.
For a long time, this trend carried over into other categories within the pet industry as well but we are finally starting to see a shift as brands are more aware of the packaging they are producing and considering ways to reuse and recycle any waste they are creating. 
Better yet, we're seeing entire companies launch dedicated to sustainability, and established companies make commitments to switching over to 100% recycled packaging. We can't help but think this is more than a little bit thanks to the work of the Pet Sustainability Coalition. 
Products We're Watching: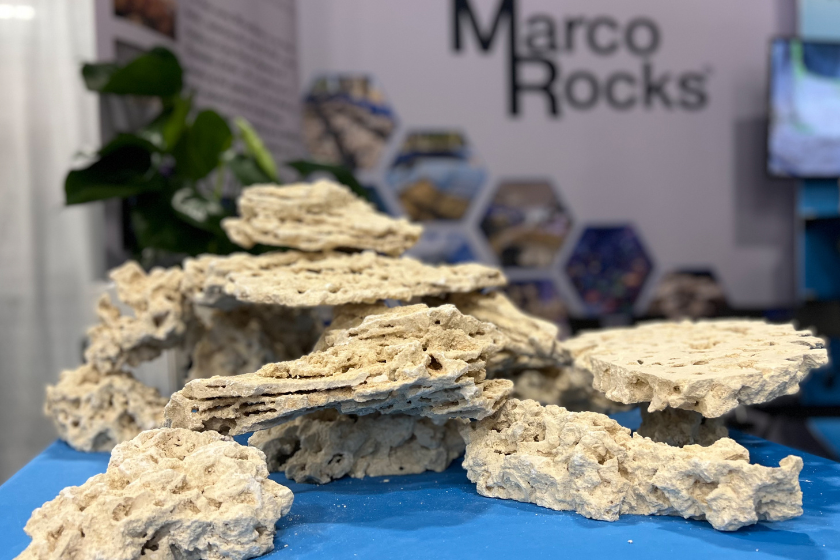 5. Unique & Single Protein Foods
This is another topic that is close to our hearts at Team BlogPaws. With many of our own pets suffering from allergies and intolerances, we are very aware of the ingredients in the food and treats we are feeding our pets. We not only look for consumable products without fillers and with minimum ingredients, but we also keep an eye out for more unique proteins that don't cause an allergic reaction. 
Thankfully fish and seafood protein is becoming more widely available, but it's still often paired with chicken protein to bring down the price point. When you have a pet who is dealing with a chicken or poultry allergy, this isn't an option, so that's why we're constantly on the hunt for more unique and single-protein food options.
We are excited to see more food and treats available in unique proteins such as alligator, duck, boar, and more. And we're really excited about the growing trend where seafood and fish-based recipes aren't paired with chicken!
Products We're Watching:
6. Gut Health
The emphasis on gut health is another trend that is following a similar path in human health. We've started to understand that if our guts or our pets' guts are imbalanced, we could experience a lowered immune system and related health consequences.
While probiotics have been around in the pet industry for quite some time, we are just now starting to see probiotics that are made with specific species in mind. We are excited to see the future of gut health as it becomes more specific to the exact pets we have at home.
Products We're Watching: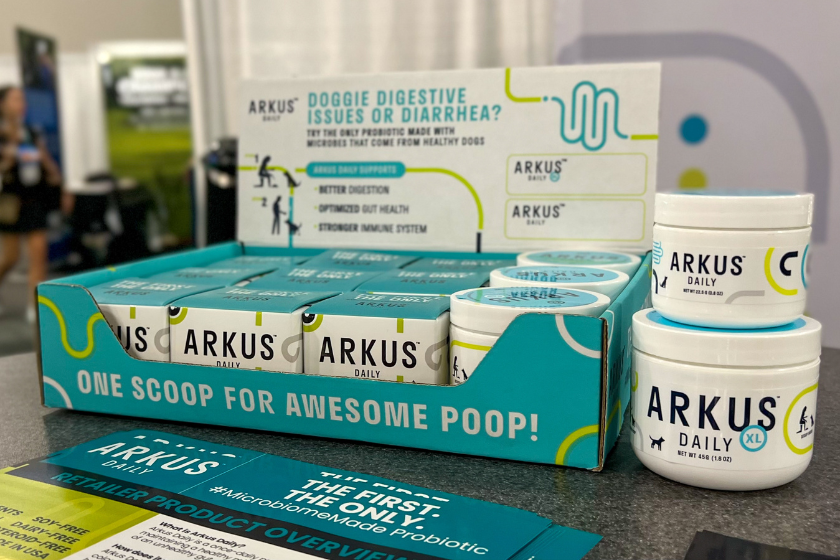 7. Better Containment & Care for Small Animals
If you've spent more than a few hours in the pet industry, then you probably know that there are a few hot topics within the industry centered on pet care. One of the topics we think should be a little more controversial is the type of products widely available for small animals and more unique pets. 
For the longest time, small animals have been viewed as "entry-level" pets requiring less care than a dog or cat and while their lifespans are often shorter (but not always!), we don't think this is the case. Instead, these pets have been getting the care to survive, but not to flourish
We might sound like a broken record, but we are thrilled to start seeing products developed specifically for the species of a pet and their natural needs. This was highlighted at SuperZoo 2022 with better and larger containment as well as safe cleaning supplies.
Products We're Watching: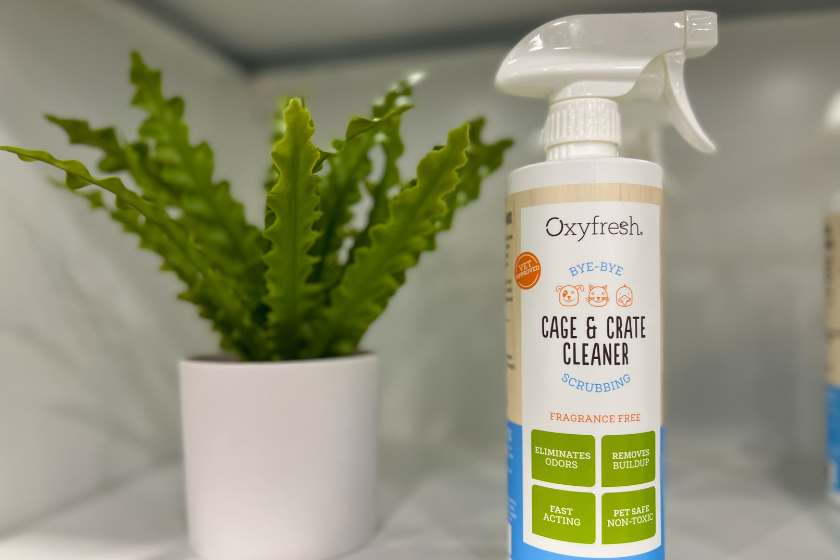 8. Animals as Family
It's no secret that pets are becoming more and more ingrained in our daily lives and in our families. We've switched from saying pet owner to pet parent. Overall this is great, but one somewhat controversial consequence of this is the personalization of pets. This means that we treat pets like mini people and instead of focusing on their needs as a dog, cat, rabbit, or chicken, we impose our needs as people on them.
I'm happy to say that we are finally starting to see the middle ground on this trend. We can enjoy the positive benefits of personalization of pets by including our pets in our celebrations, adventure, and travel while actually giving them the care that they need. 
If you've gotten this far, then you might have already picked up on this as a major trend that was apparent at SuperZoo 2022, but I couldn't have wrapped up this post without addressing it directly. We can't wait to see the way this continues to grow and enhance the human-animal bond.
Products We're Watching: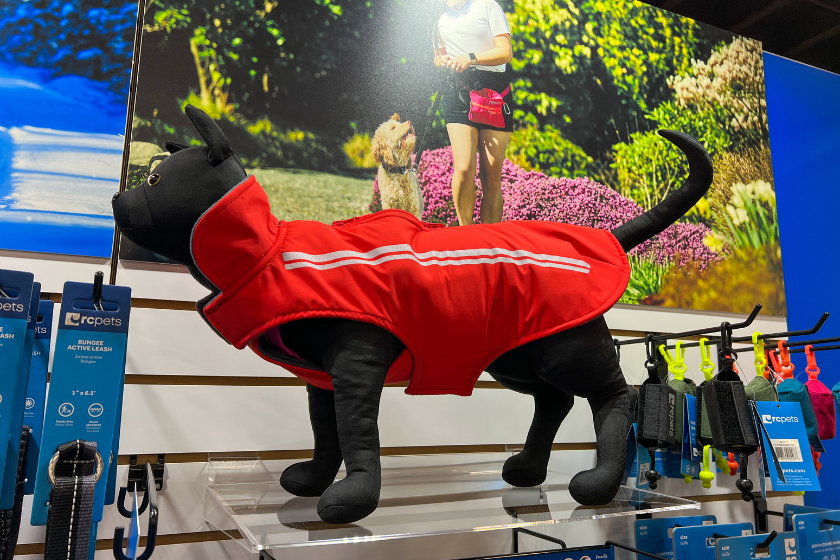 The pet industry landscape is constantly changing. At SuperZoo 2022, we witnessed existing trends grow and new trends emerge. The common thread is that pet parents want to provide the best possible care for their pets and it's pushing pet brands and manufacturers to provide products and services that help them do that.
While we have highlighted the pet industry trends of 2022 from SuperZoo – these trends can also be seen at our local pet stores and throughout the pet community. What trends have caught your eye this year? Let us know in the comments! 
About the Author: Jessica Shipman is the COO / CMO of BlogPaws. She has been in the pet industry since 2013, when she accidentally became a content creator and launched Beagles & Bargains. Since then, she has loved leading the All Pet Collaborative, a membership group for small pet business owners, with Chloe DiVita and engaging in the BlogPaws Community. When she's not planning content or researching SEO keywords, you can find Jessica loving on her two dogs, Luna and Ralph, and putting her Ivy League Engineering Degree to work as a sought-after web developer.