Twitter chats are alive with the sound of music! If you've ever attended a #BlogPawsChat on Twitter, you know how busy, engaging, and valuable they are. If you've never attended a #BlogPawsChat or are a veteran and want to maximize your #BlogPawsChat experience on Twitter, this week's blog hop is dedicated to the topic.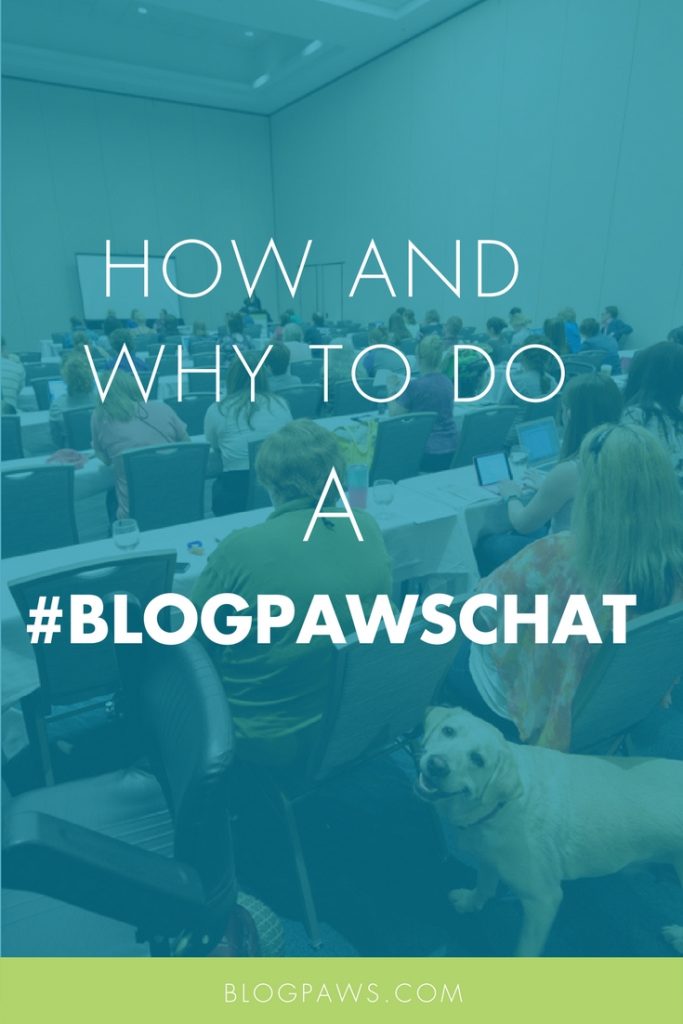 What is #BlogPawsChat
BlogPaws hosts a Twitter chat every Tuesday (except the third Tuesday) of every month from 8 to 10 pm ET. Use the hashtag #BlogPawsChat.
Our weekly Twitter chats bring pet professionals, brand reps, and pet lovers together for conversation, learning, networking, and just overall fun! Join us and chat with hundreds of your pet pals.
How to Take Part in #BlogPawsChat
Rather than tell you how to take part in #BlogPawsChat, here's a step by step tutorial to have you tweeting with us like a pro. Bonus: We love and welcome newbies and veterans alike. You need not have a blog to attend – just show up if you have a love of pets!
Why to Take Part in #BlogPawsChat
The intent of #BlogPawsChat is to foster networking and engage people in the topic at hand. However, the true meaning of this chat lies in its value….
The Value of #BlogPawsChat: What To Do Afterwards
Here is a list of 5 things you should do after a #BlogPawsChat:
Follow the people you are not already following who came to the chat.
Say hello to any brands who attended: This is a great way to engage with a brand. Do this on Twitter.
Re-tweet during the #BlogPawsChat. Re-tweeting is a great way to show someone you care and to put the social in social media.
Make a Twitter list (or more) and add people who came to chat. For example, you might want a list for Pet Industry Brands, dog bloggers, cat bloggers, social media experts, etc.
Scroll back through the #BlogPawsChat hashtag and look for tweets that might spark social media or blog post content ideas.
The Wordless Wednesday Blog Hop
BlogPaws offers year-round interaction, activity, community and more to learn, earn, and connect. Visit and leave comments on other blogs to make some new buddies and maybe some new followers. You can add the button to your post and/or to your blog sidebar, either by cutting and pasting the image or using the HTML code below. Need help? Here it is:
How to Join a Blog Hop – BlogPaws Tutorial Video: Step by step help to get you started:
Image Credit: Carl Kerridge Photography