June is just around the corner and that means plenty of safety precautions for pets. This blog hop is dedicated to pets and summer and how to write about keeping them safe.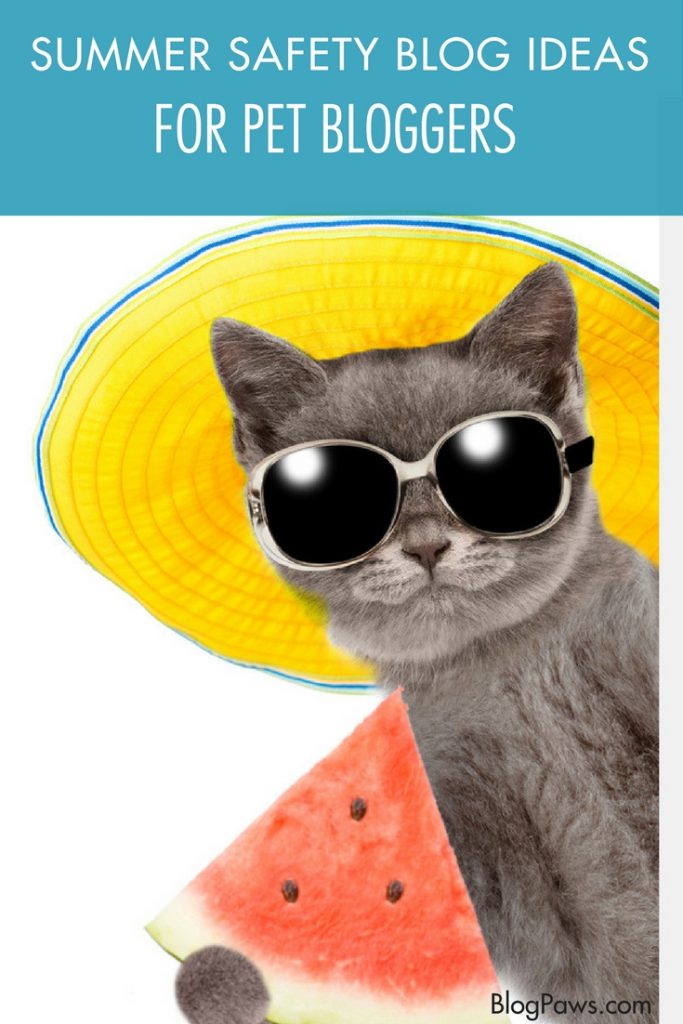 Here are 8 tips to write a pet safety post that makes your blog stand out:
Tackle a Controversial Topic With a Spin: For example, it is dog bite prevention week this week (May 21-May 27). While writing a post on dog bites is popular this week, it may also get flooded in a sea of related posts. Wait until July, perhaps, and talk to a mail carrier, ask readers for their experience with dog bites, and interview a veterinary technician on their advice.
Lost Pet Prevention: With the busy Fourth of July holiday in the summer months, keeping pets safe from running away, getting lost, or going missing is crucial. Rather than offering facts and bulleted tips alone, couple that with interviews and quotes from pet parents who have lost a dog. Have they found that dog? Did a cat go missing? What happened? What advice do they have? Be a journalist. Dig for answers.
Seasonal Illnesses: Yes, unexpected illnesses and/or injuries can happen at any time of the year, but there are others that are more prevalent seasonally. Explore those in pets.
Pets and Infants: Safe or not? What precautions should pet parents take? There are folks who relinquish their pets when a new baby comes along. How about a post on how to infuse the pet into a life? What if your post helps a struggling new parent with their decision?
Paw Safety Tips: Hot pavements mean paw issues. Research and blog it.
Summer Exercise Safety: Interview your vet. All pets need some form of exercise, but do pet parents know the warning signs? How can you tell if a cat is overheated? How about a bird?
Weather Related Emergencies: They can and do happen year-round. Some parts of the country (and world) are affected by seasonal weather crises, like hurricanes, flooding, fires, etc. Talk to emergency management. Get a front lines report on what happens and then teach your readers how to prepare for catastrophe.
Traveling With Pets: Do's and dont's. How about a printable that talks about unique pets that travel and how to keep them safe. More than dogs share the roadways and airways, after all.
Do you have any ideas on how to put a spin on a pet summer safety topic? Tell us in the comments below and join this blog hop.
The Wordless Wednesday Blog Hop
BlogPaws offers year-round interaction, activity, community and more to learn, earn, and connect. Visit and leave comments on other blogs to make some new buddies and maybe some new followers. You can add the button to your post and/or to your blog sidebar, either by cutting and pasting the image or using the HTML code below. Need help? Here it is:
How to Join a Blog Hop – BlogPaws Tutorial Video: Step by step help to get you started:
.
You can add the button to your post and/or to your blog sidebar, by cutting and pasting the image below. Need more help? Here it is: How to Join a Blog Hop – BlogPaws Tutorial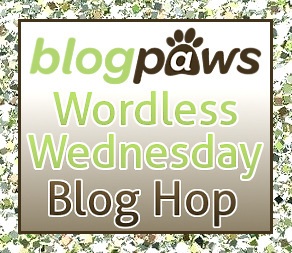 Image:Babyboom/ Ermolaev Alexander/Shutterstock.com