The first week of 2018 I do not make any huge decisions nor heavy declarations. I like to be different and invest in myself in a way that is unique to me. If you feel the same way, here is a bonus: 12 ways to invest in your blog (one for each month or 12 at once). This first blog hop of 2018 is dedicated to investing in your most important asset: YOU!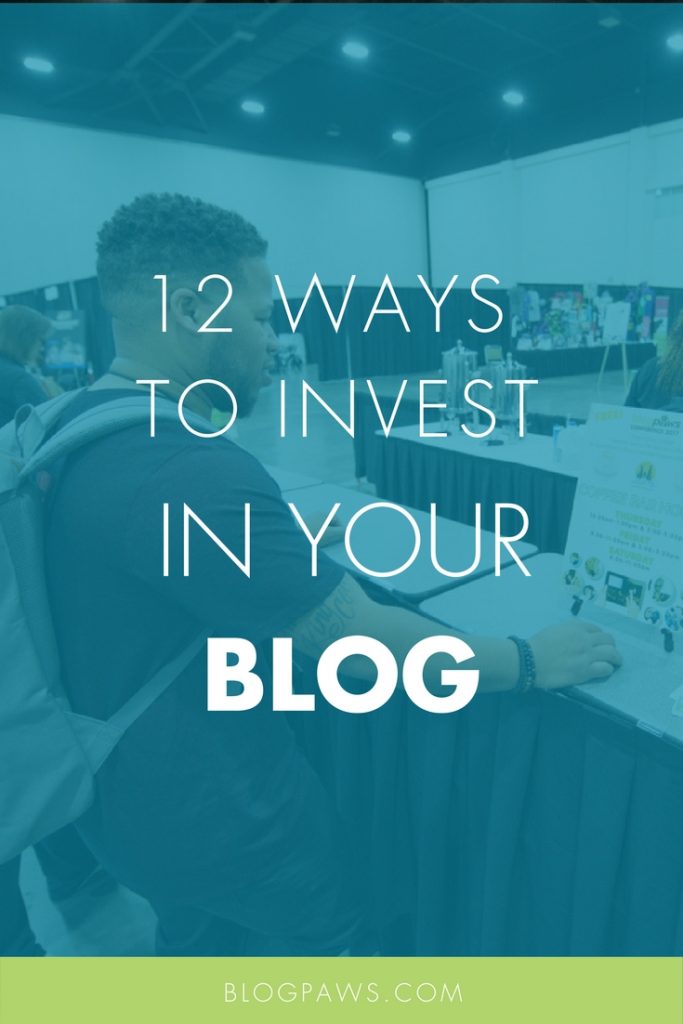 Attend the BlogPaws 2018 Conference in Kansas City, Missouri, April 18-20. Not only is this our 10th conference full of surprises, top notch speakers, and brands, but it is also an investment in you and your blog. Nothing beats the face-to-face and nose-to-nose interaction of a BlogPaws Conference. Secure your conference tickets here.
Get active in the BlogPaws Social Learning Community. Growing from our annual pet blogging and social media conference to our member-driven online community, BlogPaws now brings you a professional learning environment. Join us for ongoing training focused on the evolving skills, tools, and techniques needed for your success as a blogger and influencer online.
Search the BlogPaws blog for content to take your blog to the next level. Looking to grow an email list? Start a Facebook Group? Get better at Instagram? Type your query in the BlogPaws.com search box and have fun learning.
Visit the Blogaws.com site daily as we updated content five days of the week (Monday through Friday). If you used a feed like BlogLovin, be sure to add us.
Take the BlogPaws Social Media Challenge: This challenge is designed to help you feel more confident trying new things as we prepare to enter a new year. As we share tips, tricks, and action items, we'll all learn how to grow our social channels while supporting each other through the Social Learning Community!
Bask in a Year's Worth of Social Media Improvement Blog Posts: We encourage you to embrace these posts and apply the knowledge from each to your own social media presence and goals.
Write for BlogPaws: We are thrilled to announce that the BlogPaws blog is now accepting pitches for paid contributions. Please read the pitching guidelines carefully first.
Become a member of the BlogPaws Pet Influencer Network.
Join the BlogPaws News and Boost Facebook Group and the BlogPaws Social Learning Community Facebook Group.
Come to #BlogPawsChat every Tuesday of the month except the third Tuesday on Twitter from 8:30 to 9:30 pm EST.
Set notifications on Facebook so that BlogPaws shows up in your news feed. We do live Facebook videos, share exclusive content, updates, social media news, and more.
Head over to the BlogPaws Social Learning Community on Facebook to watch our video series with various social media and blogging experts.
---
The Wordless Wednesday Blog Hop
BlogPaws offers year-round interaction, activity, community and more to learn, earn, and connect. Visit and leave comments on other blogs to make some new buddies and maybe some new followers. You can add the button to your post and/or to your blog sidebar, either by cutting and pasting the image or using the HTML code below. Need help? Here it is:
How to Join a Blog Hop – BlogPaws Tutorial Video: Step by step help to get you started:
Image:  Carl Kerridge