by: Carol Bryant
Pawject  Runway descended on the BlogPaws 2014 Conference, and if you were in attendance, how much fun was this event (all of which, was for a very great cause).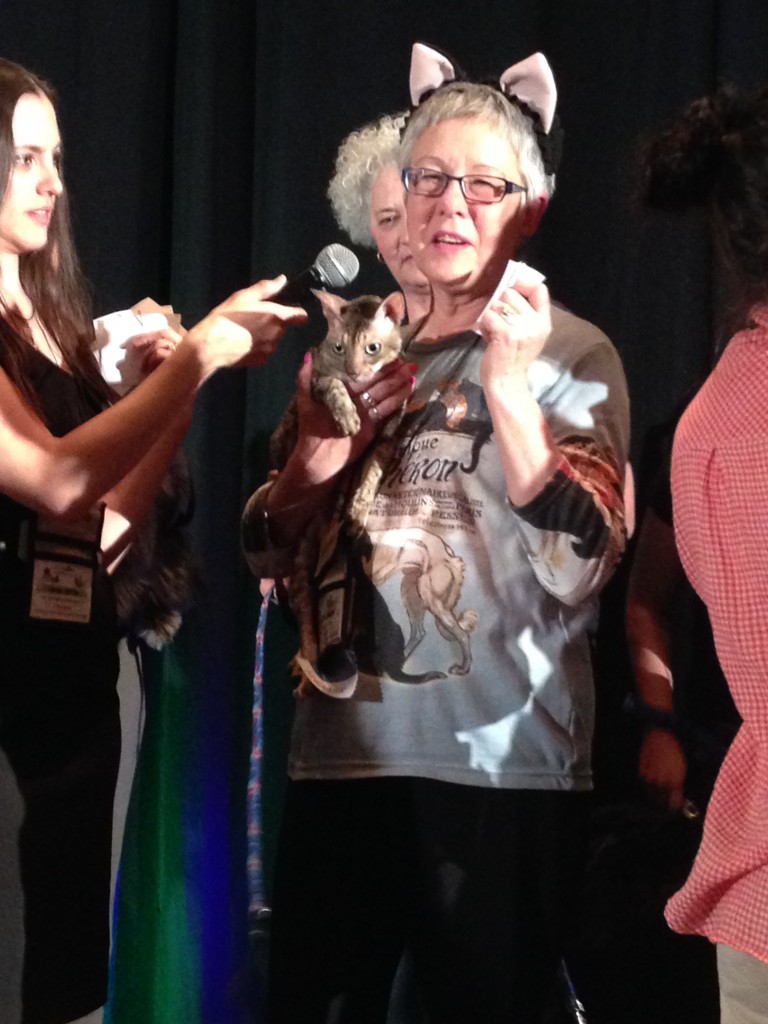 Teri Thorsteinson ready to strut on the catwalk for shelters as Chloe DiVita holds the microphone.
Here's the scoop:
On Friday evening, May 9th, dozens of attendees of the BlogPaws 2014 Conference on Lake Las Vegas gathered for the Pawject Runway aka Pets Strut for Shelters event at the Westin Lake Las Vegas.
After a pizza party and refreshments, a random drawing of all attendees was held. People and their pets were called on stage and given a number.
Bloggers introduced themselves and their pets along with the shelter they were going to be strutting for at the event.
The Rules
Three tables were set up with the exact same materials on each. Five bloggers were assigned per table and were given 10 minutes to get creative with their pet and dress them up! (very similar to a time allotment on the hit Lifetime show, Project Runway)
Bloggers returned to the stage after 10 minutes and then did the "catwalk" or "strut" across the stage with their pet. Judges, in turn, selected their winners and an audience Instagrammer was selected as well.
International Pet Fashion Professionals founder, Lauren Darr, captured the excitement and fun of the evening with this video:
And here are a few stills from the event along with our three fabulous sponsors: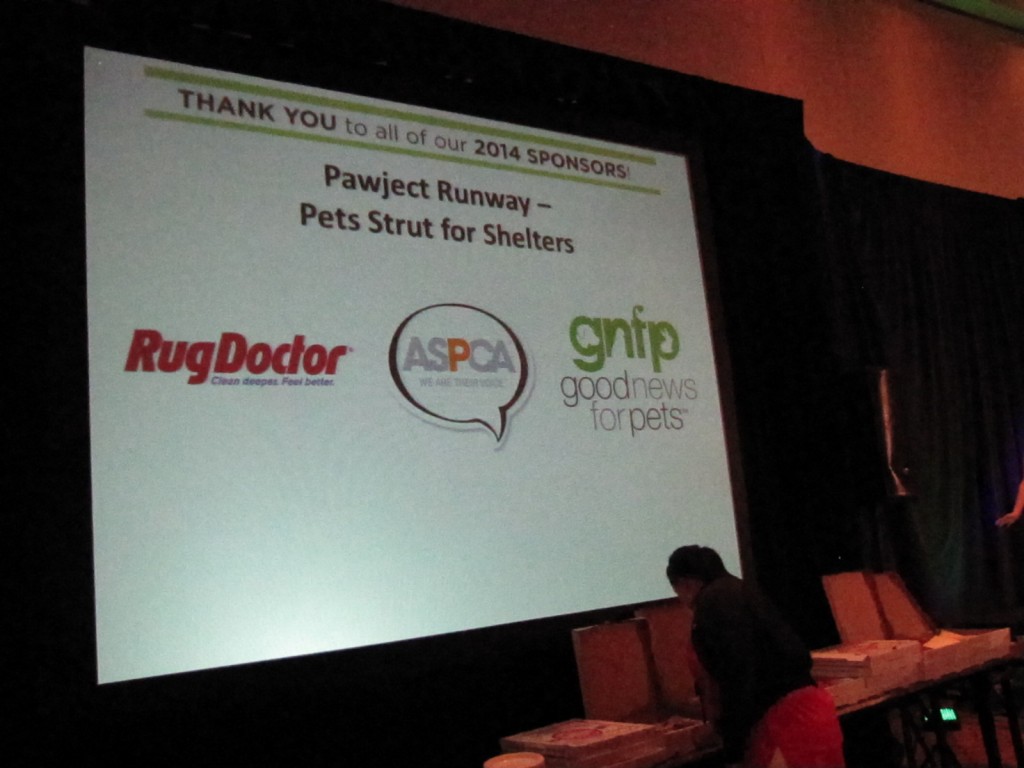 Here are the three winners who were selected for a variety of categories from Mr. Congeniality (Dexter) to Most Fashionable (Mort) and the dog dressed as Olivia Newton John in the "Physical" video. Chai Latte was selected as Instagrammer of the evening.
All winners received prizes and donations to their favorite 501(c)3 rescue or shelter.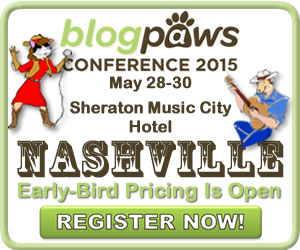 Be sure to sign up for the BlogPaws 2015 Conference in Nashville, Tennessee, as we plan for more fun, surprises, and the latest and greatest in all things blogging and social media education. Early bird pricing is open now!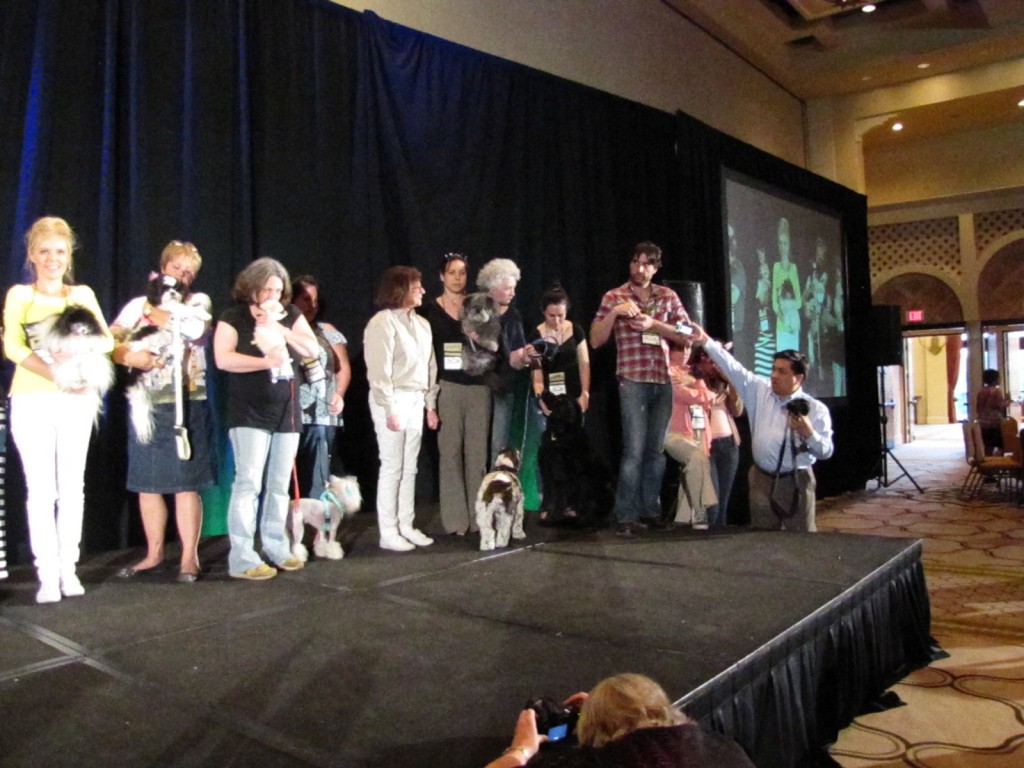 Contestants get ready to strut for shelters at BlogPaws.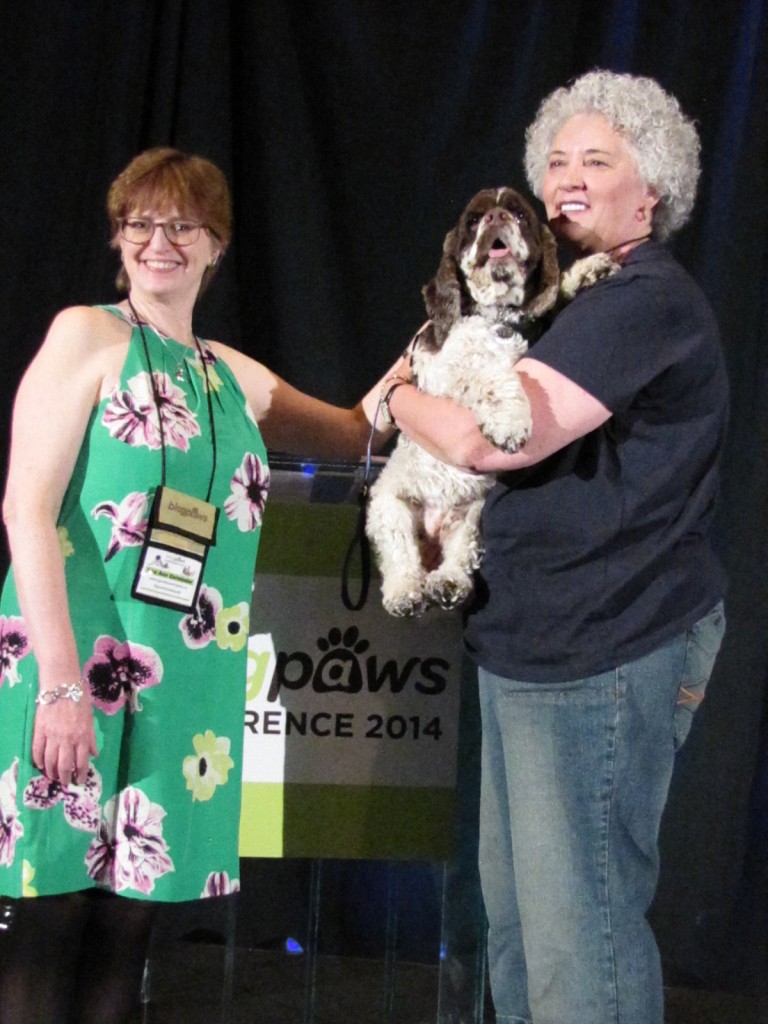 Dexter is named Mr. Congeniality for his on-stage antics. Seen here winning the award from Good News for Pets', Lea-Ann O'Hare Germinder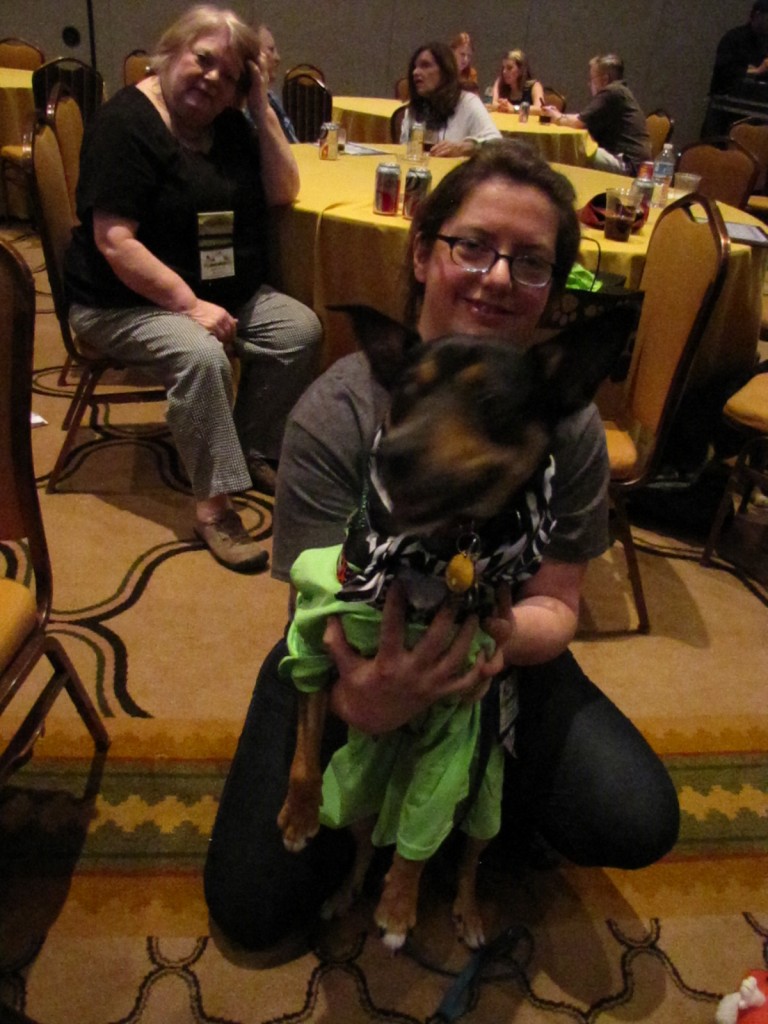 Mort dressed up for Pawject Runway, seen with Jen DeHaan. Mort is a winner!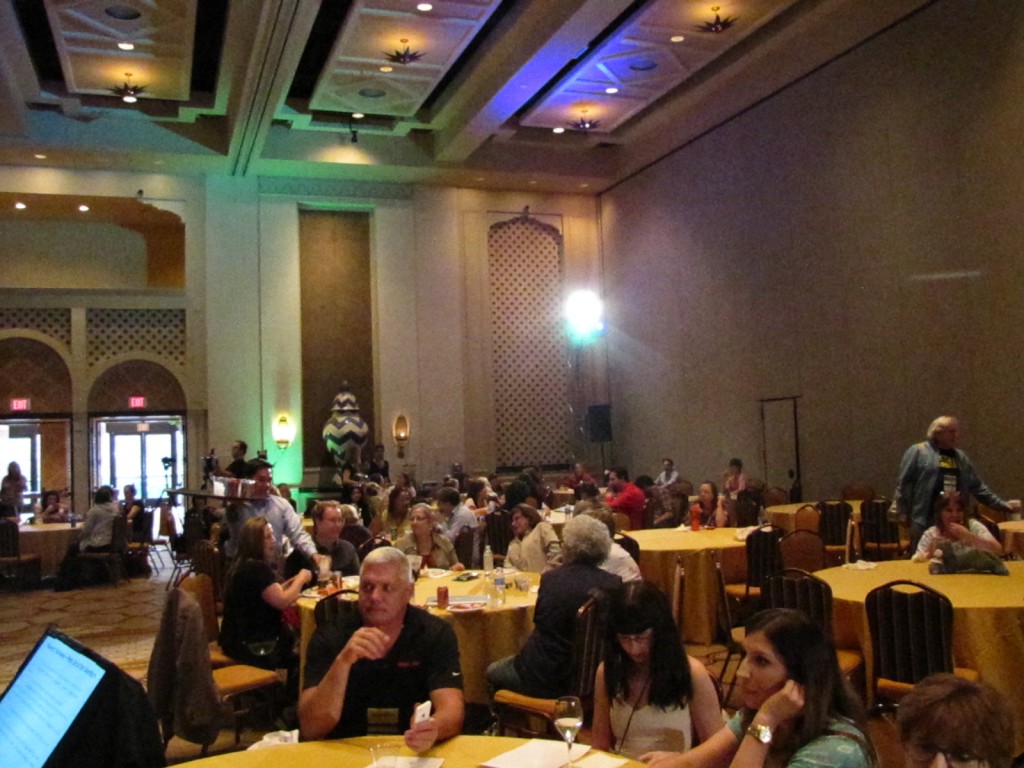 The crowd gets ready for fun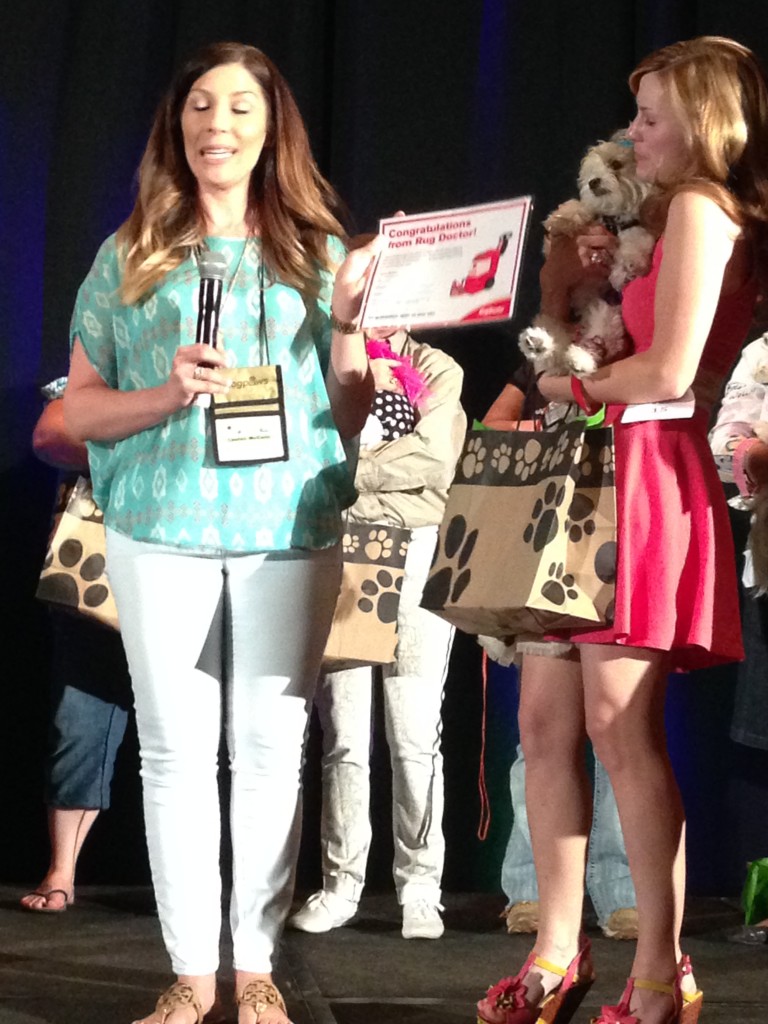 Olivia Newton "Dog" wins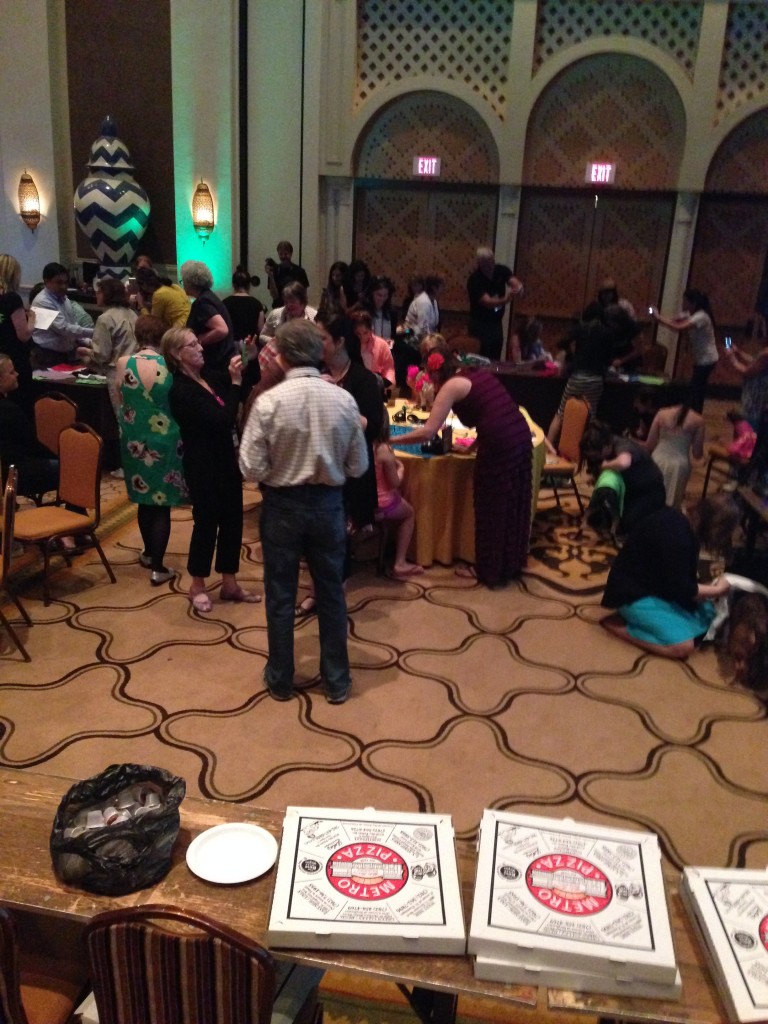 Pizza and fun plus pets and donations: YAY!