BlogPaws 2015 Ambassador, Aimee Beltran, posed the question, "how can I help shelter pets?"
The reason for this question is the heartbreaking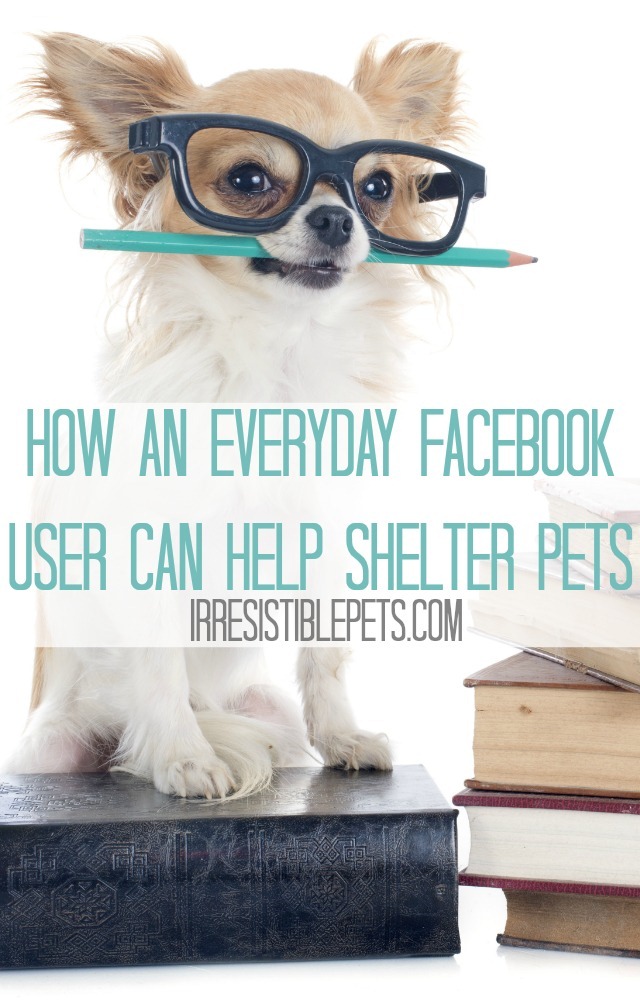 amount of pets who languish in shelters who are in need of loving, forever homes.
She hit upon the idea that everyone who uses Facebook can make a change in the life of a shelter pet.
If you've always wondered how you — one person — could make an impact in the life of a pet, you will want to read this post because you can use Facebook to help shelter pets, as she shares!
Share with us how you can make a difference!
(Photo credit: Irresistiblepets.com)