Post by Blog Manager Robbi Hess
I recently conducted an email interview with the operator of The Sanctuary, Janice Chatterton an American hotel owner.
As background, I received this information about Janice and how she undertook this project: She had "seen enough" in her adopted home of Puerto Vallarta, Mexico with seeing stray dogs and cats roam the beaches, city streets, country roads and rural fields. Because there was no culture of spay/neuter, the problem reproduces itself daily. She said, "Stray animals are frightened,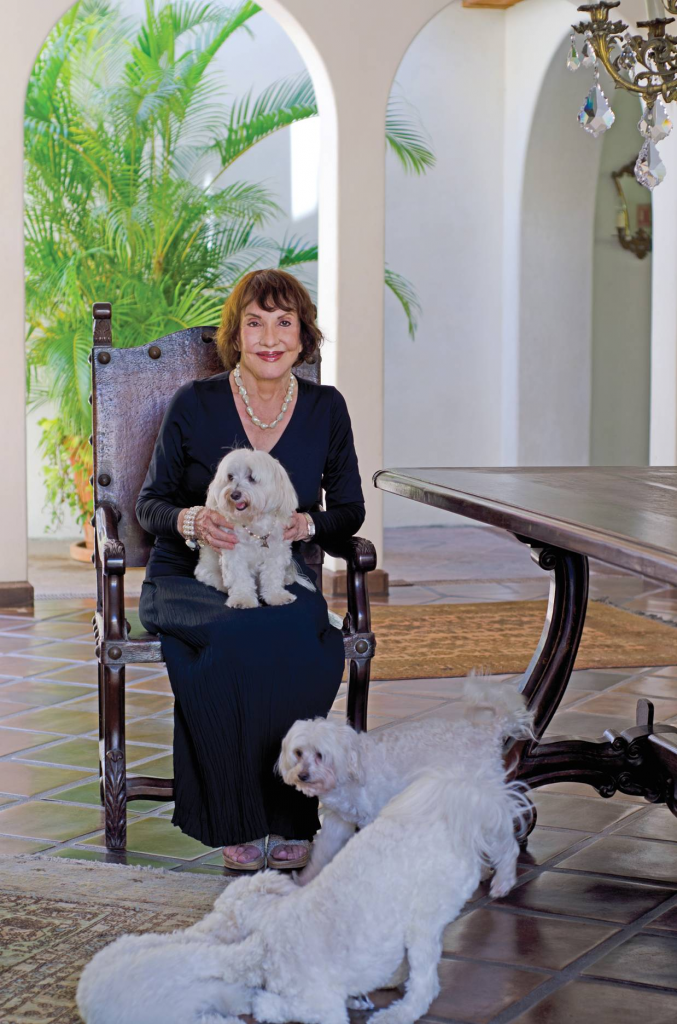 often sick, always hungry and frequently abused. And if/when they are caught and removed from the streets – their fate is rarely good." In what may have seemed an insurmountable circumstance, she began to chip away at it.
She is the owner of a luxury boutique hotel in Puerto Vallarta and a lifelong dog lover and animal advocate and decided to do her part one animal at a time. She started the local chapter of SPCA in Puerto Vallarta and decided to build a shelter to house the animals she rescued.
BlogPaws: Janice, what truly got you involved in this line of work? The rescue of animals?
Janice: "I found the poor condition of the homeless cats and dogs of Puerto Vallarta devastating. Considering I have always had a soft spot for animals, I wanted to help in monumental way. I started small and eventually I was able to raise enough money to build The Sanctuary."
BlogPaws: Are you from Puerto Vallarta or did you "leave home" to open this shelter because you saw a need?
Janice: "I'm originally from the San Francisco area. I moved to Puerto Vallarta and opened a boutique hotel. Overwhelmed by the number of homeless cats and dogs wandering the streets, I decided to take action by developing a safe haven for these abused and neglected cats and dogs. That's where the idea of The Sanctuary was conceived."
BlogPaws: What are some of the success stories that The Sanctuary has noted?
Janice:  "Benito was found roaming around The Sanctuary looking for food. He was suffering from a tick borne disease, mange, ear and eye infections and his organs were failing. After receiving proper treatment it was discovered that Benito had also been shot. Thanks to The Sanctuary Benito is now healthy and living the happy life that he deserves."
She shared another story of an animal whose life was saved: "Chili was found after having chewed through a rope that was wrapped tightly around his neck. Unfortunately people tie up their dogs and forget them and the rope eventually cuts through their neck and kills them. Chili was one of the lucky ones who is now living a flourishing life thanks to The Sanctuary."
 BlogPaws: What are some of the unique issues faced by The Sanctuary?
Janice: "Although The Sanctuary is challenged every day by the inability to take in all of the dogs that are in need of our help, its success is not determined by the number of lives saved, but by the amount of suffering we are able to alleviate from these highly neglected and abused dogs. Seeing them leave us healthy, happy and restored is an extremely rewarding feeling for myself and the other members of The Sanctuary."
BlogPaws: Are there a lot of volunteers that work with The Sanctuary?
Janice: "The Sanctuary has been very fortunate with volunteers and we pride ourselves on providing sufficient human socialization as a result. The dogs receive one-on-ones with humans at least two times a day. Optimal socialization is crucial to the adoption process as human contact enables the dogs to be tranquil and less aggressive. For this same reason, volunteers are not only drawn to The Sanctuary, but typically return to devote their time to these well deserving dogs. Sufficient socialization has also served as advantageous to donations as people are more inclined to give to The Sanctuary when the animals are happy opposed to agitated from lack of human contact."
BlogPaws: What is the most gratifying part of the work you do with The Sanctuary?
Janice: "The most gratifying part of working in this animal rescue realm is the impact The Sanctuary has made on animal health and welfare in Mexico. The Sanctuary has had success treating dogs with distemper, which before was an automatic death sentence. Although skeptical at first, some forward thinking vets here have emulated us and are now fighting to save these sick animals when they are brought to them. We have also discovered from our thorough testing of every dog that arrives the prevalence of a tick borne disease called ehrlichia. We found that 80% to 90% of all new arrivals have it and it is fatal when left untreated. Because of this, the vets here are now also aware of the prevalence of this disease and many precious lives are being
saved as a result."
BlogPaws: Is there anything else you'd like to share?
Janice: "The Sanctuary is devoted to not only providing relief for cats and dogs of Puerto Vallarta, but is committed to promoting awareness as well by offering educational outreach sharing The Sanctuary's method and encouraging others, in Mexico as well as in the U.S. and Canada, to consider animal behavior when shaping their shelter and rescue systems."
How The Sanctuary came into being:  In 2012, after much fundraising and community outreach, Janice was able to build a bigger shelter, one that would not only allow her to save more animals but would allow the animals to live in an environment that encouraged rehabilitation, socialization and family friendly manners. The result of this new environment is that dogs have an appropriate amount of exercise – thus are calmer. They are socialized with other dogs and humans – thus are less aggressive, fearful and reactionary. They have sessions with trainers – thus are more prepared for life in a family. They receive proper nutrition and healthcare – thus they feel better, act better and look better. All of these factors lead to the same road – when a person or a family is interested in adopting, they look at photos online or they visit the Sanctuary and they see animals that they can envision in their homes and lives.
Janice's new passion is sharing her method and encouraging others, in Mexico as well as in the U.S. and Canada, to consider incorporating them into their shelter and rescue systems to whatever degree possible. Here are some of the amenities the dogs in The Sanctuary are treated to:
Room. A constantly confined animal is nervous and full of pent up energy. Instead of crating them in a kennel, provide pens that ideally have indoor and outdoor access to move freely.

Fresh air, grass, dirt, sunshine.

Common areas for socializing with other animals.
Quiet areas for retreating.
Significant time with humans – relaxing, playing and learning.
Basic obedience training.
Appropriate healthcare.
Quality nutrition.
Physical rehabilitation.
At any given time, The Sanctuary houses about 100 dogs and 25 cats – and of course it is always at capacity. Much like Janice's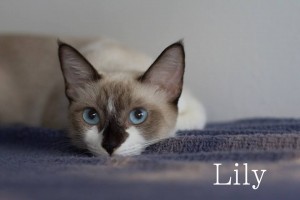 other passion – the hotel. Hacienda San Angel is a 20 room luxury boutique hotel set on a hilltop overlooking the Banderas Bay ahead and the Sierra Madre Mountains behind. Many of the hotel's guests become donors, frequent visitors and even adopters at The Sanctuary. However, while the experience people find at the hotel is beyond the norm, and certainly counts as luxury, what is provided at The Sanctuary is simply humane. Too many shelters today provide what they think are all the animal's basic needs but that simply isn't true and sets the entire system up to flounder while animals languish in miserable circumstances.
 (Photos from SPCA Puerto Vallarta Facebook Page of adoptable pets)