One of the most common questions we get is about how to start a pet blog. To be seen as a pet influencer, it's important that you have a blog. A blog serves as the main hub or home for all that you do with your brand. A blog is a great way to build your following and show the world your expertise within your particular niche.
Why should you start a pet blog? There are many reasons why you may want to start a blog including:
Educating other pet parents
Advocating for pets that don't have a voice
To meet other pet parents that share your same passions and interests
To share stories about your pet(s)
To promote your pet based business
Plus, many more!
While becoming a pet influencer takes time and lots of hard work, you can get your blog started in just three main steps.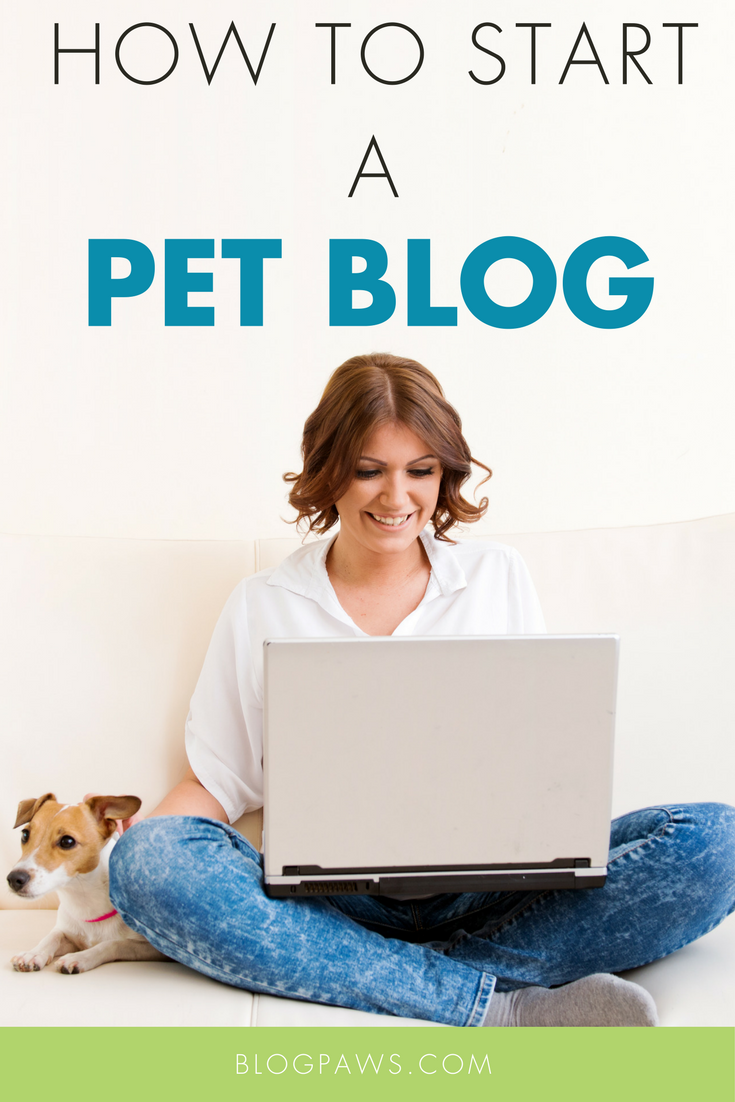 1. Create a Blog Strategy
Before you jump into the technical aspects of setting up a blog or starting a social media account, you need to spend some time thinking about your niche and your blog strategy. Why do you want to become a pet influencer?
In this step, you need to do the following:
Define your why and know your purpose.
Select a topic and narrow down your blogging niche.
Create a name for your blog and social media channels.
2. Get Your Blog Set Up (The Techy Stuff)
Setting up the technical aspects of a blog may seem overwhelming but it doesn't have to be. There are several blogging platforms out there to choose  from. However, as an industry standard we recommend a self-hosted WordPress site. This is going to give you more flexibility and options right from the start. If you are serious about becoming a pet influencer, why not start out on the right foot? Based on that, you would need to do the following to get started:
1. Purchase a domain name. A domain name is the address of your blog and is the URL people type in the address bar.
2. Purchase a hosting package. Your blog needs to "rent" space in order to store all of your files and make your site available to the world. Your blog must be hosted somewhere in order to do this. There are several different hosting companies that cost less than $10/month.
3. Install WordPress. Your blog host will have an easy one-click install for WordPress. Once installed, you'll set up your user name and password and will be ready to start blogging!
4. Design your blog. WordPress comes with a free theme, which is what gives your blog a certain look and style. You can use this or you can purchase and install a custom theme of your choice.  Since you're setting your blog up on WordPress, you'll also have the option to add plugins. Plugins give you more functionality without ever having to touch a piece of code!
3. Start Creating Content
Once you have a blogging strategy and your blog is setup, it's time to start creating content for your audience. No matter what anyone may tell you, the trick to developing a large and steady following for your blog is to deliver high-quality content on a regular basis. If you're just getting started, come up with at least 10-15 evergreen blog posts that you can publish and promote.
Writing blog posts takes a lot of time and hard work. The last thing you want is for nobody to read your posts. That is why you must have a solid promotional plan in place to grow your pageviews and audience. An effective social media marketing plan will help with this.
Monetize Your Blog
Are you ready to start making money?! When you first start blogging, your primary focus should be on creating content, promoting content, and building your following. While you're doing that, it's smart to be thinking about your monetization strategy if you want to make money from your blog eventually. There are several ways to monetize your blog including:
Ads
Digital Products
Services
Sponsored Content
Pet blogging isn't a get-rich-quick scheme, nor is it easy to become a respected pet influencer. It takes a lot of time, dedication, and hard work, but it is achievable. We have plenty of successful influencers in the BlogPaws Pet Influencer Network, so we can tell you first hand that you can get there, too. The team at BlogPaws and our entire community is here to help!
Ready to Start a Pet Blog? Get Our FREE Starter Kit!
We have put together the ultimate starter kit for pet influencers that will walk you through the basic foundation of setting up a pet blog. This course includes the step by step process, action plans, resources, and much more.  This is THE starter kit for aspiring pet influencers! Join the BlogPaws SLC (it's free!) to get access to the Pet Influencer Starter Kit. Plus, as a member of the BlogPaws SLC, you get access to our other courses, private groups, and a huge community of pet influencers that are here to help you.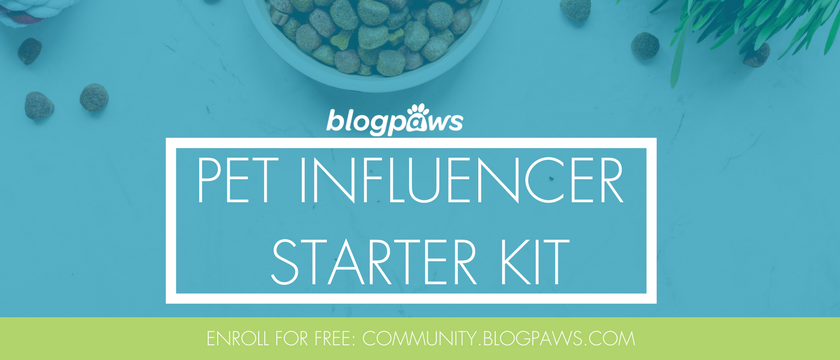 Now what? Join the discussion!
Why do you want to start a pet  blog? If you have one, tell us what you blog about! Leave a comment down below.
Aimee Beltran is the Director of Community Education for BlogPaws. She also writes two blogs, Irresistible Icing and Irresistible Pets with her Chihuahua, Chuy. Aimee is passionate about her mission, "create an irresistible life you can't resist!" She loves anything with glitter, kayaking, and spending time at the beach.
Images:  TijanaM/Shutterstock.com