We're often asked: How do I become a successful blogger?
It's a question posed and discussed in forums and in Facebook groups. There are entire Twitter chats and hashtags dedicated to evaluating blogger success. Unfortunately, a lot of the tips and advice around the internet focus on the wrong thing–or, at least, not entire thing.
A lot of courses and free worksheets and Facebook groups center on elements of successful blogging, like content creation and content marketing, but it's a mistake to assume that if you master that one single strategy, you'll be successful. Instead, let's take a step back and look at the three critical that all high-achieving bloggers share.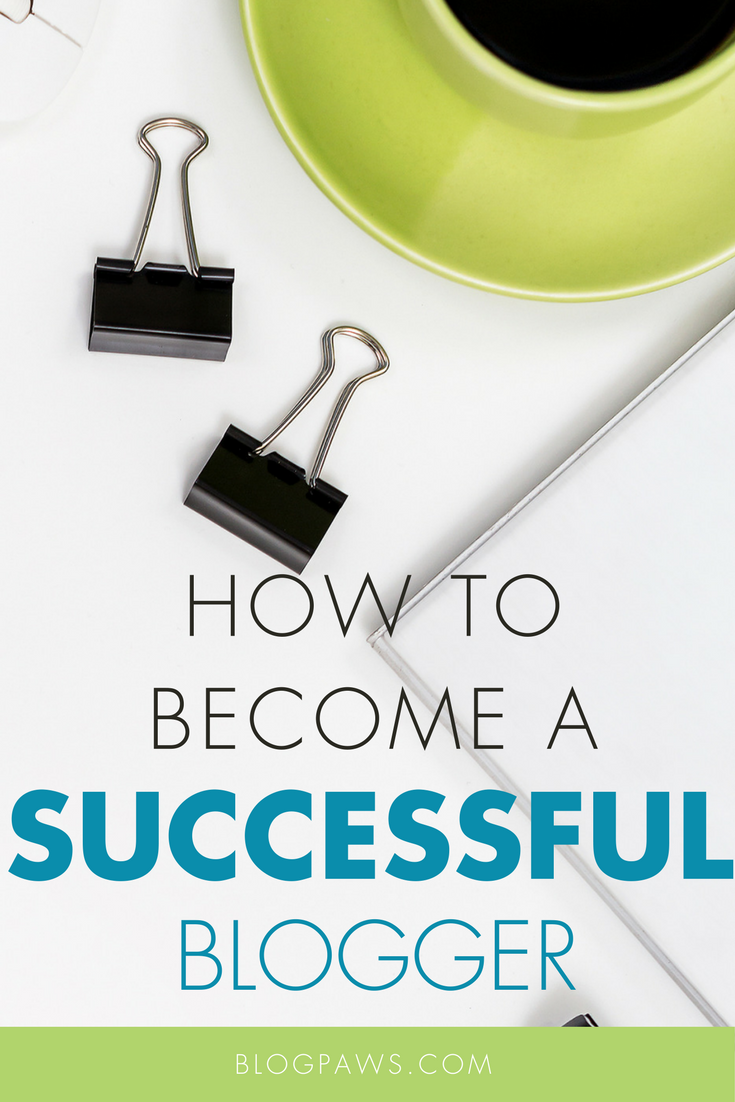 Here's how to become a successful blogger:
Define What Success Looks Like to You
You can't achieve success without first knowing your definition of success!
Success, by the way, varies in definition from person to person. Success to you might mean a full-time income that allows you to quit your day job. Or, success might mean a reliable part-time income that lets you build another business on the side, be a stay-at-home mom, or volunteer more regularly at your local shelter. Success might mean using your blog as a stepping stone to becoming a public speaker, or it could be that success, to you, is turning your blog into a book.
The reality is, with social media accounts carefully-curated to show "the good life," it's easy to get caught up measuring other bloggers' success… and feeling like we're falling short. Step one to becoming a successful blogger? Determine your definition of success. Write it down. Refer to it often.
Do the Work
Sure, it sounds obvious–do the work? of course–but this is where many bloggers fall flat. How?
Well, it's easy to be busy as a blogger. There are Facebook posts to write, Instagram images to edit, Twitter chats to engage with, and should I Facebook Live this? Plus, you have to backup your WordPress install, reply to a million pitch emails, check out some new plugins that might make social sharing easier, go to your social media networking group meetup, and on and on on and. Not to mention finishing that SEO course you started and filling out all those freebie worksheets you downloaded to create your blog business plan…
All the while, you're not actually working on your blog. 
Sometimes those other tasks are simply distractions or roadblocks put up to prevent us from really digging into the creative work that needs to be done. It's not like any of those tasks are unimportant (well, some are!), but they shouldn't take up the bulk of your time. If you find yourself doing absolutely everything but the work, consider revamping your time management system. Or, simply, make a commitment to yourself to work on your blog every single day before you start any other task. As Deepak Chopra says, "What you pay attention to grows." Grow your blog, not your email prowess!
Continue Your Education
Never stop learning. In this fast-paced digital world, things change daily. It's impossible to keep up, but while you're doing the work, carve out time for learning. Maybe you take a course on your lunch hour or download PDFs to your phone to read while waiting in line somewhere. Or perhaps listen to podcasts while driving your kids and pets around town. Whatever media appeals most to you–and fits most conveniently in your life–be sure you're continuing your blogger education to stay ahead of the curve.
Haven't yet started your pet blog? Get Our FREE Starter Kit!
This is the quick and easy on how to start your pet blog. There's a lot more to each of these steps! That's why we've created the Pet Influencer Starter Kit. This is a free course that will walk you through each of these steps in detail. Plus, the course dives into how to promote your blog and how to make money with your pet blog!  Join the BlogPaws SLC (it's free!) to get access to the Pet Influencer Starter Kit. Plus, as a member of the BlogPaws SLC, you get access to our other courses, private groups, and a huge community of pet influencers that are here to help you.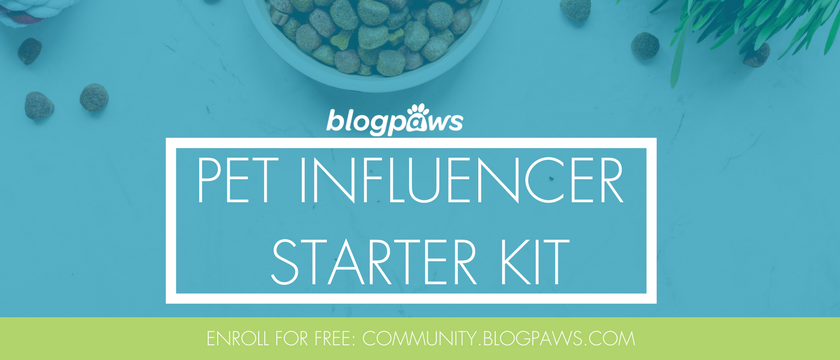 Now what? Join the discussion!
How do YOU define success for yourself and your blog? What steps are you taking to achieve that success? Leave a comment down below and join the discussion!
Maggie Marton serves as the BlogPaws senior editor. When not hiking with her two pit mixes, Emmett and Cooper, or playing with Newt the Cat, Maggie writes about them (and the pet industry) at ohmydogblog.com and maggiemarton.com. 
Image: PhuShutter/Shutterstock.com