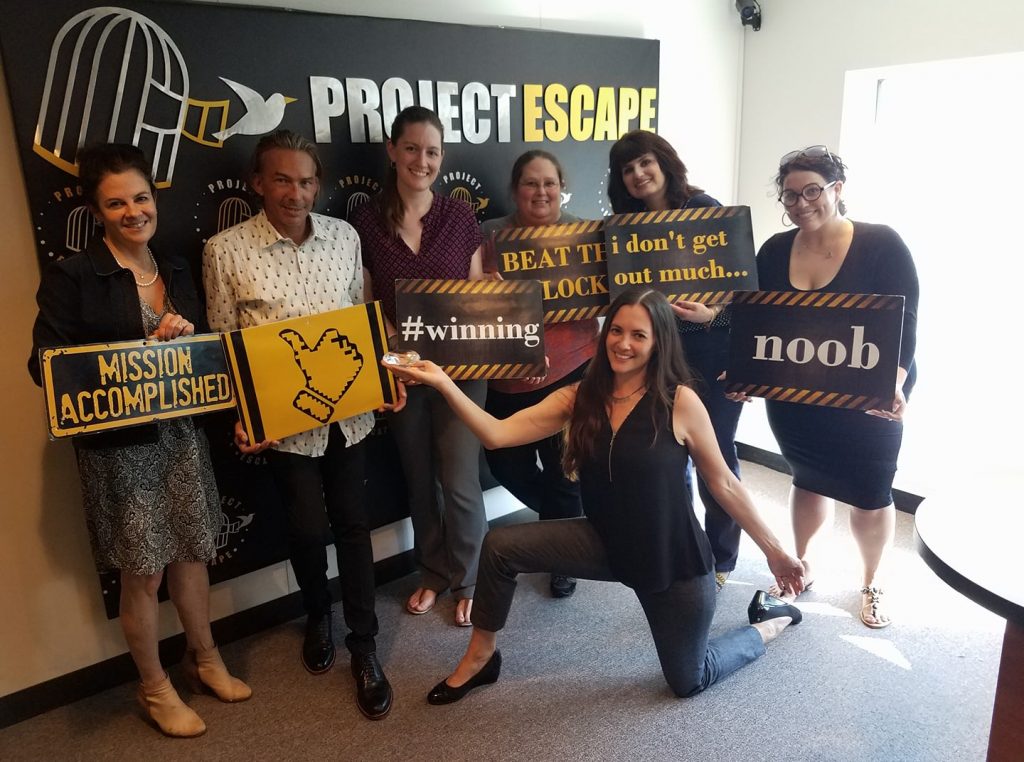 Anyone who has met Chloe DiVita knows that the word authenticity carries a special meaning. It's the essence of what her mother, Yvonne, instilled in her, and it's the essence of what she has brought to the community of BlogPaws. That's why, when she shared with me, nearly a year ago, her desire to move forward with her rapidly-growing speaking career, she wanted to ensure that the business of BlogPaws would be ready to move forward then, too.
So, Chloe is going to be appearing on more stages, bringing that same magic that she has brought to BlogPaws, to the world of social media. While it's a bittersweet time for us—we are equal parts thrilled for her new adventure and sad to lose her daily presence leading the BlogPaws team–we're super excited to see her fulfill this dream.
At the same time, we want you to know that the BlogPaws team is still here. Committed as ever, we will "paw it forward" with collaboration, campaigns and, of course, our community's hallmark event, the BlogPaws conference, now celebrating its tenth year!
I've spent a glorious year working side by side with Chloe, witnessing her exemplary leadership and commitment. From visits in Colorado to our journeys through the pet biz and worlds of social media together, it's been a unique dive into a family-founded enterprise filled with warmth and genuine love for animals and humanity.
Please join me, Aimee, Bernard, Felissa, Carol and Maggie in wishing Chloe the best of luck and love that can only come forth from this most unique community of pet parents and influencers. Please leave a comment on this post with your favorite memory, a farewell wish, or simply good cheer to share with Chloe! You can also find her @ChloeDiVita.
In the meantime, we're looking forward to seeing you all in Kansas City. Stay tuned for lots of excitement that can only happen at BlogPaws. Hint: In addition to the "Royals," Kansas City is famous for its great BBQ and Craft Breweries. We look forward to seeing you there – so book your tickets early.
Enjoy the holiday season.
Warmly,
Lisa and the BlogPaws Team
We imagine this news might spark some questions, and please know that we are all happy to discuss anything that might come up for you! We anticipated a few common questions and wanted to address those right up front:
Who is Lisa?
Lisa, a former senior Vice President for Universal Music Group and serial entrepreneur, will fill the position formerly held by Chloe DiVita, Chief of Everything. If you didn't have the chance to network with her in Myrtle Beach, please check out this post welcoming her into the BlogPaws community! And connect with her @lisadmercurio!
Lisa says, "Chloe and family have left a tremendous imprint in BlogPaws as well as the pet world at large. Their commitment to community, social media education and learning alongside their breathtaking devotion to charitable animal causes has birthed a media company, ripe for further development. Everyone knows the power of pets; but with BlogPaws, one finds that behind every pet, is a passionate pet parent eager to marry brands with high credibility in the marketplace."
Where is Chloe going?
Chloe's enjoyment of public speaking leads her down a new path to present on more stages. In 2018, she is scheduled to be a track leader for Social Media Marketing World, and, a presenter for Eventinterface UserCon. Chloe's 8+ years with BlogPaws will come in handy as she plans to consult with brands about their social media presence, influencer marketing, and digital brand consistency.
How will this change the conference?
BlogPaws, the world's first pet blogger and influencer network, hosts an annual conference, leveraging the opportunity to engage, educate, and bring brands together with leading pet influencers and experts—and all of that remains intact! In fact, the team is thrilled to plan the tenth conference and are busy behind the scenes, working to make it a success! The 2018 pet-friendly BlogPaws Conference takes place at the Sheraton Kansas City Hotel in Kansas City, Missouri, April 18-20.
If you have any other questions, please don't hesitate to connect with someone on the team. We're here to support you!