BlogPaws welcomes Lisa Mercurio to the team!
Earlier this year, Lisa stepped into the Director of Sales and Operations role, located in the New York office. Lisa is currently owned by Minnie, a Standard Poodle. She's been a Standard Poodle lover her whole life and is considering adding a cat to the family, too!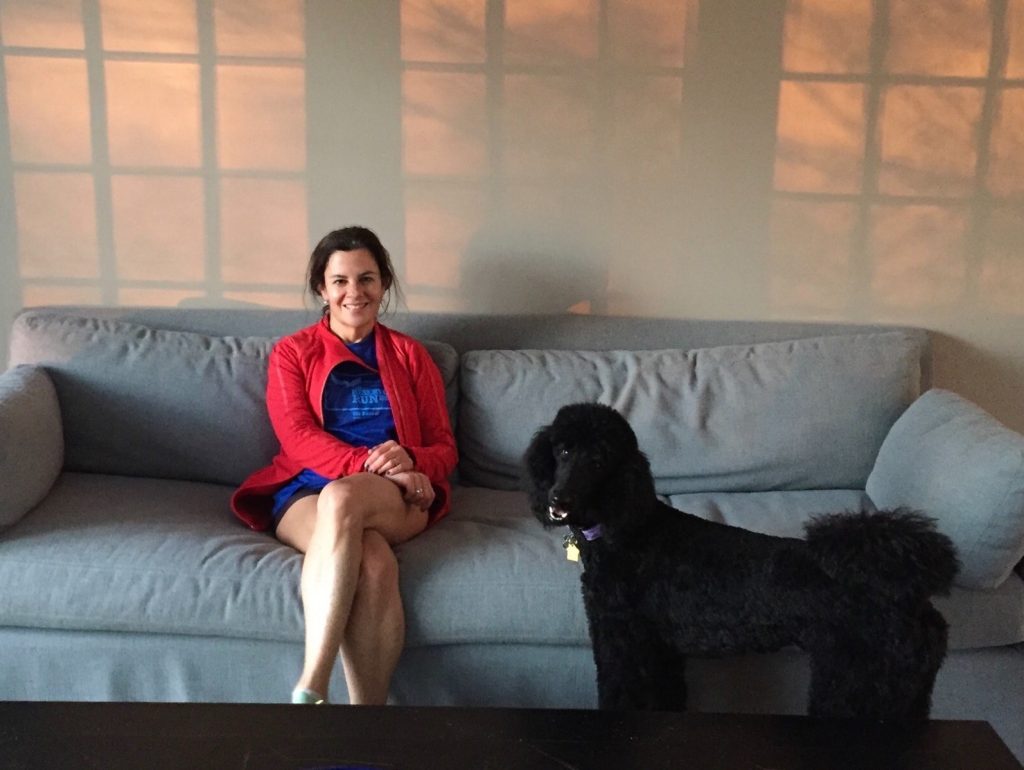 Lisa said that joining the community has affirmed something she believed. She said, "I would expect and hope that pet people would be great, and fortunately, that has been my experience with the BlogPaws community. These people are incredibly diverse and interesting with one common thread: they love their pets. I'm looking forward to bringing my own brand of learning, labor and love to the development of the community and business."
Last month, Lisa had the opportunity to attend Global Pet Expo with members of the BlogPaws team, and she shared three major takeaways. Here, in her own words, Lisa's take on what's driving this industry:
1 – Philanthropy is alive and well in the pet biz. The proliferation of large brands actively engaged in ventures that further and strengthen our world and the lives of our pets is truly encouraging. Whether it's Merrick's new "Backcountry Hero's Banquet," food line that benefits a partnership with K9s For Warriors or Bayer's commitment to the PAWS Act, making it possible for a victim of domestic violence to leave an unsafe situation without worrying about the future of a beloved pet, there is a clear re-investment happening. So many food brands are supporting shelters and other initiatives with donations of nourishment for every pet parent dollar spent. Reinfusion. A kind of circular love.

2 – Sustainability. Pet world and pet people are active and motivated toward maintaining the sanctity of the environment. The proliferation of brands that are aligning with and collaborating with the efforts of the Pet Sustainability Coalition is encouraging and truly demonstrates a desire to save the planet. Their dominant paw print was seen in all seven miles of expo space.

3 – Rescue. There is only one message: Save a life and save yourself, too. The human/pet bond is unlike any other. Long may its tail wave.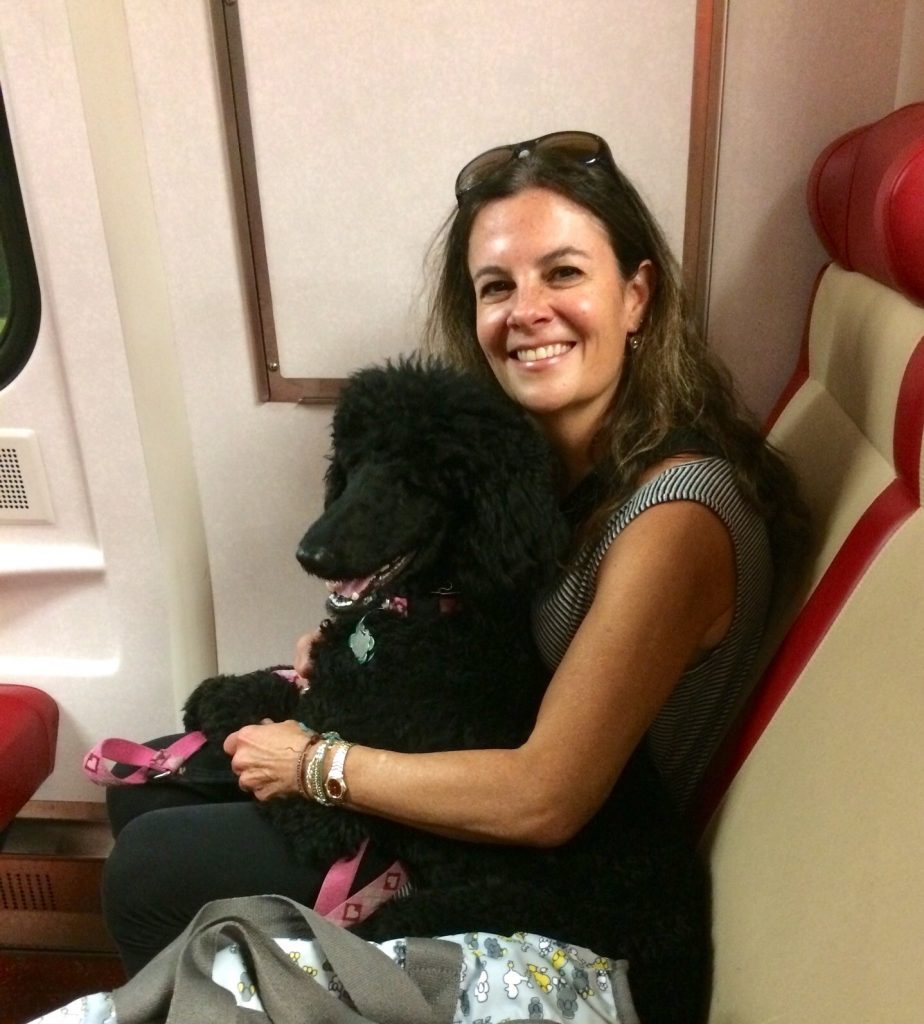 Lisa will attend her first BlogPaws conference in Myrtle Beach, and she looks forward to meeting everyone there. Be sure to say hello, introduce yourself, and help welcome Lisa to the BlogPaws community.
Lisa's official bio:
Called "Best of the Best" by Entrepreneur.com, Lisa Mercurio is in NYC where she explores opportunities to grow and develop the BlogPaws influencer network. Her career in music, business and entertainment includes launching superstar projects like The Three Tenors and Andrea Bocelli, but she is thrilled to be turning her attention now to four-legged divas and other creatures great and small.
Pianist, writer, marathon runner, entrepreneur, empty nester and activist for contextual real estate development, she cannot live without music or a dog. She and her husband, Maestro Steven Mercurio, share their city and country lives with Miss Minnie, their year old standard poodle. Connect with Lisa @LisaDMercurio or Lisa@blogpaws.com